You are here: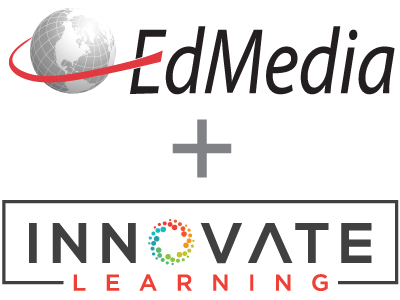 Rapid Prototyping for Learning: Making Revisions to Designs through 3D Printing
PROCEEDING
Marlo Steed, Faculty of Education, University of Lethbridge, Canada
EdMedia + Innovate Learning, in Amsterdam, Netherlands Publisher: Association for the Advancement of Computing in Education (AACE), Waynesville, NC
Abstract
The uptake of 3D printing in education has been fueled by affordable technology and the allure of learning through the design process. One of the appealing aspects of 3D printing is the creation of tangible artifacts, this is a significant affordance of 3D printing. However, what is the value of having an artifact to inspect and critique? This paper will describe a pilot project that involved a student teacher that lead 6 grade-four students who created designs of simple machines to test 3D printed prototypes. This exploration investigated the creation process, the integration of rapid prototyping, and considered the implications for learning.
Citation
Steed, M. (2018). Rapid Prototyping for Learning: Making Revisions to Designs through 3D Printing. In T. Bastiaens, J. Van Braak, M. Brown, L. Cantoni, M. Castro, R. Christensen, G. Davidson-Shivers, K. DePryck, M. Ebner, M. Fominykh, C. Fulford, S. Hatzipanagos, G. Knezek, K. Kreijns, G. Marks, E. Sointu, E. Korsgaard Sorensen, J. Viteli, J. Voogt, P. Weber, E. Weippl & O. Zawacki-Richter (Eds.), Proceedings of EdMedia: World Conference on Educational Media and Technology (pp. 2391-2396). Amsterdam, Netherlands: Association for the Advancement of Computing in Education (AACE). Retrieved May 20, 2019 from https://www.learntechlib.org/primary/p/184747/.
References
View References & Citations Map
Butts, T. (1985). In praise of trial and error. Mathematics Teacher, 78(3), 167–173.
Corum, K., & Garofalo, J. (2015). Using digital fabrication to support student learning. 3D Printing and Additive Manufacturing, 2(2), 50–55.
Cherepinsky, V. (2011). Self-reflective grading: Getting students to learn from their mistakes. Primus, 21(3), 294– 301.
Doppelt, Y., Mehalik, M.M., Schunn, C.D., Silk, E., & Krysinski, D. (2008). Engagement and achievements: A case study of design-based learning in a science context. Journal of Technology Education, 19(2), 22–39.
Esplin, P., & Garces-Ozanne, A. (2009). From theory to practice. International Journal of Learning, 15(11), 143– 148.
Fleming, L. (2015). Worlds of making: Best practices for establishing a makerspace for your school. Thousand Oaks, CA: Corwin.
Huang, T.-C., & Lin, C.-Y. (2017). From 3D modeling to 3D printing: Development of a differentiated spatial ability teaching model. Telematics and Informatics, 34(2), 604–613.
Jones, J.P., & Tiller, M. (2017). Using concrete manipulatives in mathematical instruction. Dimensions of Early Childhood, 45(1), 18–23.
Kostakis, V., Niaros, V., & Giotitsas, C. (2015). Open source 3D printing as a means of learning: An educational experiment in two high schools in Greece. Telematics and Informatics, 32(1), 118–128.
Maloy, R., Trust, T., Kommers, S., Malinowski, A., & LaRoche, I. (2017). 3D modeling and printing in history/social studies classrooms: Initial lessons and insights. Contemporary Issues in Technology and Teacher Education, 17(2), 229–249.
McGahern, P., Bosch, F., & Poli, D. (2015). Enhancing learning using 3D printing: An alternative to traditional student project methods. The American Biology Teacher, 77(5), 376–377. Https://dx.doi.org/10.1525/abt.2015.77.5.9
Papert, S. (1993). The children's machine: Rethinking school in the age of the computer. New York, NY: Basic Books.
Suchow, R. (2016). 3D printing& Service learning: Social manufacturing as a vehicle for developing social awareness. Journal of Catholic Education, 20(1), 292–300.
Witzel, B., & Allsopp, D. (2007). Dynamic concrete instruction in an inclusive classroom. Mathematics Teaching in the Middle School, 13(4), 244–248.
Yerushalmi, E., & Polingher, C. (2006). Guiding students to learn from mistakes. Physics Education, 41(6), 532– 538.
These references have been extracted automatically and may have some errors. Signed in users can suggest corrections to these mistakes.
Suggest Corrections to References