You are here: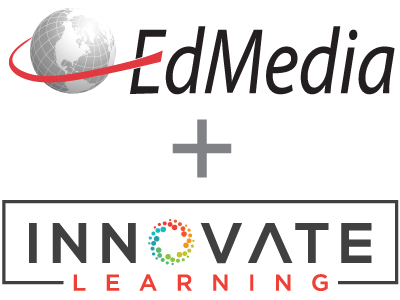 Primary Pre-service Teachers as Learning Designers of Collaborative Activities with ICT
PROCEEDING
EdMedia + Innovate Learning, in Amsterdam, Netherlands Publisher: Association for the Advancement of Computing in Education (AACE), Waynesville, NC
Abstract
This exploratory study includes two case studies that aim to obtain an idea of the practice of learning design of collaborative activities with ICT with students of teaching in the Degree of Primary Education, as well as in the concept of "Teachers as Designers" along with the collaboration and inclusion of ICT in schools within this educational level. With these purposes in mind, the Integrated Learning Design Environment (ILDE) was used. This tool supports the creation of digital objects in communities of educational design, which connects with the objective of systematizing and exchanging learning practices among teachers. This work with future teachers of Primary Education is expected to allow the transfer of this acquired practice to enhance the subsequent reflection in their daily professional practice. Finally, the results and conclusions obtained from the different case studies highlight the improvement of the design of the didactic activities, even better that if they had been carried out without the support of the tool and, above all, the added value that the collaboration and integration of ICT with this methodology brings to Primary Education.
Citation
Pérez Garcias, A., Marín Juarros, V.I., Tur, G. & Lizana, A. (2018). Primary Pre-service Teachers as Learning Designers of Collaborative Activities with ICT. In T. Bastiaens, J. Van Braak, M. Brown, L. Cantoni, M. Castro, R. Christensen, G. Davidson-Shivers, K. DePryck, M. Ebner, M. Fominykh, C. Fulford, S. Hatzipanagos, G. Knezek, K. Kreijns, G. Marks, E. Sointu, E. Korsgaard Sorensen, J. Viteli, J. Voogt, P. Weber, E. Weippl & O. Zawacki-Richter (Eds.), Proceedings of EdMedia: World Conference on Educational Media and Technology (pp. 1094-1101). Amsterdam, Netherlands: Association for the Advancement of Computing in Education (AACE). Retrieved May 23, 2019 from https://www.learntechlib.org/primary/p/184315/.
References
View References & Citations Map
Bower, M., Hedberg, J.G., & Kuswara, A. (2010). A framework for Web 2.0 learning design. Educational Media International, 47(3), 177–198. Doi:10.1080/09523987.2010.518811
Conole, G. (2013). Designing for learning in an open world. Springer: New York.
De Benito Crosetti, B., & Salinas Ibáñez, J.M. (2016). La Investigación Basada en Diseño en Tecnología Educativa. Revista Interuniversitaria de Investigación En Tecnología Educativa, 0(0), 1–16.
Goodyear, P., & Dimitriadis, Y. (2013). In medias res: reframing design for learning. Research in Learning Technology, 21, 1–13. Doi:
Laurillard, D. (2012). Teaching as a Design Science: Building Pedagogical Patterns for Learning and Technology. London: Routledge.
McKenney, S., Kali, Y., Markauskaite, L. & Voogt, J. (2015). Teacher design knowledge for technology enhanced learning: an ecological framework for investigating assets and needs. Instructional Science, 43, 181–202. DOI10.1007/s11251-014-9337-2
Mor, Y., Craft, B., & Hernández-Leo, D. (2013). The art and science of learning design (editorial). Research in Learning Technology, 21(22513). Doi:
Salinas, J., Pérez Garcias, A., & De Benito, B. (2008). Metodologías centradas en el alumno para el aprendizaje en red. Madrid: Síntesis.
Plump, T. (2013) Educational Design Research: An introduction. In Akker, J. Van den, Bannan, B., Kelly, A.,
Plomp, T., & Nieveen, N. (2013). Educational Design Research: An Introduction. Educational Design Research, 204.doi:
Shamir-Inbal, T., & Kali, Y. (2009). Teachers as designers of online activities: The role of socio-constructivist pedagogies in sustaining implementation. Design Principles& Practices: An International Journal, 3(1), 89–100.
These references have been extracted automatically and may have some errors. Signed in users can suggest corrections to these mistakes.
Suggest Corrections to References
Slides