You are here: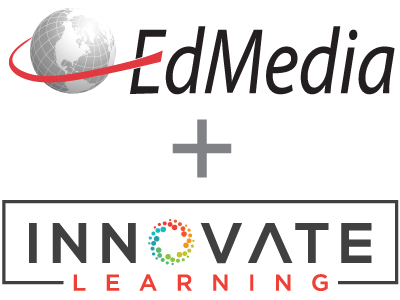 Latin American International School Faculty Uses and Gratifications of Technology
PROCEEDING
Liliana Julio, Universidad Simon Bolivar, Colombia ; Erik Kormos, Colegio Karl C Parrish, Colombia ; Adam Morgan, Taylor Dopuch, Colegio Karl C. Parrish, Colombia
EdMedia + Innovate Learning, in Amsterdam, Netherlands Publisher: Association for the Advancement of Computing in Education (AACE), Waynesville, NC
Abstract
Web-based learning technologies are utilized worldwide in each grade level and subject of K-12 education. American accredited international schools in Latin America are no different. This study utilized a research-designed survey to analyze instructional technologies used by faculty in international schools affiliated with the American Association of Schools in South America (AASSA). The survey also examined teacher perception related to technology integration. This information aimed to examine teacher feedback to help gain a cross-cultural perspective on technology use and perceived obstacles to success. Ultimately, this study provided an opportunity to develop an improved vision of educational technology's role in the learning process.
Citation
Julio, L., Kormos, E., Morgan, A. & Dopuch, T. (2018). Latin American International School Faculty Uses and Gratifications of Technology. In T. Bastiaens, J. Van Braak, M. Brown, L. Cantoni, M. Castro, R. Christensen, G. Davidson-Shivers, K. DePryck, M. Ebner, M. Fominykh, C. Fulford, S. Hatzipanagos, G. Knezek, K. Kreijns, G. Marks, E. Sointu, E. Korsgaard Sorensen, J. Viteli, J. Voogt, P. Weber, E. Weippl & O. Zawacki-Richter (Eds.), Proceedings of EdMedia: World Conference on Educational Media and Technology (pp. 631-636). Amsterdam, Netherlands: Association for the Advancement of Computing in Education (AACE). Retrieved May 26, 2019 from https://www.learntechlib.org/primary/p/184253/.
References
View References & Citations Map
Arteaga Sánchez, R., Cortijo, V., & Javed, U. (2014). Students' perceptions of Facebook for academic purposes. Computers& Education, 70, 138-149.
Blackwell, C.K., Lauricella, A.R., Wartella, E., Robb, M., & Schomburg, R. (2013). Adoption and use of technology in early education: The interplay of extrinsic barriers and teacher attitudes. Computers& Education, 69, 310-319.
Cavanaugh, S. (2013, June 21). Demand for mobile devices in Latin American schools expected to soar. Edweek: Market Brief. Retrieved from: https://marketbrief.edweek.org/marketplace-k-12/growing_demand_in_latin_america_for_mobile_devices_in_schools/
Coley, M.D., Warner, W.J., Stair, K.S., Flowers, J.L., & Croom, D.B. (2015). Technology usage of Tennessee agriculture teachers. Journal of Agricultural Education, 56(3), 35-51.
Culp, K.M., Honey, M., & Mandinach (2005). A retrospective on twenty years of educational technology policy. Journal of Educational Computing Research, 32(3), 279 – 307. Doi:10.2190/7W71-QVT2-PAP2-UDX7
Graham, M., Milanowski, A., & Miller, J. (2012). Measuring and promoting inter-rater agreement of teacher and principal performance ratings. Center for Education Reform. Retrieved from ERIC. Accession Number ED532068.
Gray, L., Thomas, N., & Lewis, L. (2010). Teachers' use of educational technology in U.S. Public schools: 2009 (NCES 2010-040). Retrieved from: http://www.niusileadscape.org/docs/FINAL_PRODUCTS/LearningCarousel/EdTech09.pdf
Hadley, M., & Sheingold, K. (1993). Commonalities and distinctive patterns in teachers' integration of computers. American Journal of Education, 101(3), 261-315.
Harper, B., & Milman, N.B. (2016). One-to-one technology in K–12 classrooms: A review of the literature from 2004 through 2014. Journal of Research on Technology in Education, 48(2), 129-142.
Inan, F. & Lowther, D.L. (2010). Factors affecting technology integration in K-12 classrooms: A path model. Educational Technology Research and Development, 58(2), 137-154. Doi:10.1007/s11423-009-9132-y
June, L.E.E., Yunoug, L.E.E., & Kim, M.H. (2015). Perceptions of teachers and students towards educational application of SNS and its educational effects in middle school class. TOJET: The Turkish Online Journal of Educational Technology, 14(4).
King Jr, C.L., & Cennamo, K. (2016, March). The Use of Gilbert's Behavior Engineering Model to Identify Barriers to Technology Integration in a Public School. In Society for Information Technology& Teacher Education International Conference (Vol. 2016, No. 1, pp. 1224-1228).
Koba, M. (2015, April 28). Education tech funding soars-but is it working in the classroom? Fortune. Retrieved from: http://fortune.com/2015/04/28/education-tech-funding-soars-but-is-it-working-in-the-classroom/
Mancuso, S.V. (2010). An analysis of factors associated with teacher turnover in American overseas schools. Lehigh University.
McLean, K.J. (2016). The implementation of bring your own device (BYOD) in primary [elementary] schools. Frontiers in Psychology, 7.
Saavedra, A.R., & Opfer, V.D. (2012). Learning 21st-century skills requires 21st-century teaching. Phi Delta Kappan, 94(2), 8 – 13.
Trucano, M. (2013, May 10). Surveying ICT use in education in Latin America and the Caribbean. EduTech. Retrieved from: http://blogs.worldbank.org/edutech/surveying-ict-use-education-latin-america-caribbean
These references have been extracted automatically and may have some errors. Signed in users can suggest corrections to these mistakes.
Suggest Corrections to References