You are here: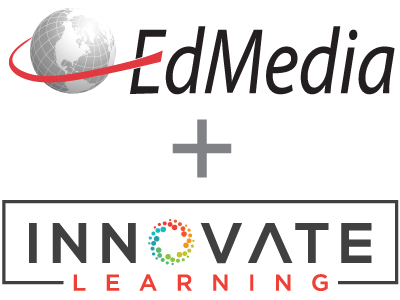 Examining Perceived Satisfaction Related to the Digital Storytelling Process
PROCEEDING
Mustafa Sarıtepeci, Ministry of Education, Turkey, Turkey ; Hasan Çakır, Gazi University, Turkey
EdMedia + Innovate Learning, in Washington, DC ISBN 978-1-939797-29-2 Publisher: Association for the Advancement of Computing in Education (AACE), Waynesville, NC
Abstract
This study investigated effects of the use of digital storytelling activities in 6th grade social studies course on perceived satisfaction of students related to the course. In this context, a 10-week case study was designed and implemented in the course. The study data were collected through reflection reports prepared by the learners once every other week and semi-structured interviews and focus group sessions held after the implementation. The content analysis was used for data analysis. According to the results, the course became more enjoyable for students and digital storytelling allowed students to be more productive and improved their satisfaction. However, one hour of the course was carried out in the IT Laboratory and it was found that classroom management became more difficult for the teacher and therefore problems related to classroom management. Negative student behaviors arising from this situation were frequently emphasized under the perceived dissatisfaction category.
Citation
Sarıtepeci, M. & Çakır, H. (2017). Examining Perceived Satisfaction Related to the Digital Storytelling Process. In J. Johnston (Ed.), Proceedings of EdMedia 2017 (pp. 1139-1144). Washington, DC: Association for the Advancement of Computing in Education (AACE). Retrieved June 19, 2019 from https://www.learntechlib.org/primary/p/178430/.
References
View References & Citations Map
Altınışık, S., & Orhan, F. (2002). The effects of multimedia learning environment on the students' attitudes and achievement in social studies. Hacettepe University Journal of Education, 23(23).
Bakar, A., Tüzün, H., & Çağıltay, K. (2008). Students' opinions of educational computer game utilization: A social studies course case. Hacettepe University Journal of Education, 35, 27-37.
Balaman, F. (2016). The effect of digital storytelling technique on the attitudes of students toward teaching technologies. Pegem Journal of Education and Instruction, 6(2), 147.
Bromberg, N.R., Techatassanasoontorn, A.A., & Andrade, A.D. (2013). Engaging students: Digital storytelling in information systems learning. Pacific Asia Journal of the Association for Information Systems, 5(1).
Bruner, J.S. (1996). The culture of education: Harvard University Press.
Condy, J., Chigona, A., Gachago, D., & Ivala, E. (2012). Pre-service students' perceptions and experiences of digital storytelling in diverse classrooms. TOJET: The Turkish Online Journal of Educational Technology, 11(3).
Debele, M., & Plevyak, L. (2012). Conditions for successful use of technology in social studies classrooms. Computers in the Schools, 29(3), 285-299.
Dogan, B. (2012). Educational uses of digital storytelling in K-12: Research results of digital storytelling contest (DISTCO) 2012. Paper presented at the Society for Information Technology& Teacher Education International Conference.
Dogan, B., & Robin, B. (2008). Implementation of digital storytelling in the classroom by teachers trained in a digital storytelling workshop. Technology and teacher education annual, 19(2), 902.
Dupain, M., & Maguire, L.L. (2007). Health digital storytelling projects. American Journal of Health Education, 38(1), 41-43.
Eguchi, A. (2008). ``I would like to share my final with the class!''-Digital Storytelling for Education Major Students. Technology and teacher education annual, 19(2), 908.
Emert, T. (2013). 'The Transpoemations Project': digital storytelling, contemporary poetry, and refugee boys. Intercultural Education, 24(4), 355-365.
Fried, C.B. (2008). In-class laptop use and its effects on student learning. Computers& Education, 50(3), 906-914.
Gakhar, S. (2007). The influence of a digital storytelling experience on pre-service teacher education students' attitudes and intentions: Iowa State University.
Harris, R.B. (2007). Blending narratives: A storytelling strategy for social studies. The social studies, 98(3), 111116.
Hathorn, P.P. (2005). Using digital storytelling as a literacy tool for the inner city middle school youth. The Charter Schools Resource Journal, 1(1), 32-38.
Heafner, T. (2004). Using technology to motivate students to learn social studies. Contemporary Issues in Technology and Teacher Education, 4(1), 42-53.
Heafner, T., & Friedman, A. (2008). Wikis and constructivism in secondary social studies: Fostering a deeper understanding. Computers in the Schools, 25(3-4), 288-302.
Hughes, J. (2005). The role of teacher knowledge and learning experiences informing technology-integrated pedagogy. Journal of technology and teacher education, 13(2), 277.
Hung, C.-M., Hwang, G.-J., & Huang, I. (2012). A Project-based digital storytelling approach for improving students' learning motivation, problem-solving competence and learning achievement. Educational Technology& Society, 15(4), 368-379.
Lee, J.K. (2008). Toward democracy: Social studies and TPCK. Handbook of technological pedagogical content knowledge (TPCK) for educators, 129-144.
Leidner, D.E., & Jarvenpaa, S.L. (1995). The use of information technology to enhance management school education: A theoretical view. MIS quarterly, 265-291.
Michalski, P., Hodges, D., & Banister, S. (2005). Digital Storytelling in the Middle Childhood Special Education Classroom: A Teacher's Story of Adaptations. Teaching Exceptional Children Plus, 1(4), n4.
Miles, M.B., Huberman, A.M., & Saldana, J. (2013). Qualitative data analysis: Sage.
Mishra, P., & Koehler, M.J. (2006). Technological pedagogical content knowledge: A framework for teacher knowledge. Teachers college record, 108(6), 1017.
Olney, I., Herrington, J., & Verenikina, I. (2009). Digital storytelling using iPods.
Robin, B. (2008). Digital storytelling: A powerful technology tool for the 21st century classroom. Theory Into Practice, 47(3), 220-228.
Saritepeci, M., & Cakir, H. (2015). The effect of blended learning environments on student motivation and student engagement: A study on social studies course. Egitim ve Bilim, 40(177).
Smeda, N., Dakich, E., & Sharda, N. (2014). The effectiveness of digital storytelling in the classrooms: a comprehensive study. Smart Learning Environments, 1(1), 6.
Swan, K.O., & Hofer, M. (2008). 17 Technology and social studies. Handbook of research in social studies education, 307.
Torres, A.R., Ponce, E.P., & Pastor, M.D.G. (2012). Digital Storytelling as a Pedagogical Tool within a Didactic Sequence in Foreign Language Teaching. Digital Education Review, 22, 1-18.
Van Gils, F. (2005). Potential applications of digital storytelling in education. Paper presented at the 3rd twente student conference on IT.
Wang, S., & Zhan, H. (2010). Enhancing teaching and learning with digital storytelling. International Journal of Information and Communication Technology Education (IJICTE), 6(2), 76-87.
Yoon, T. (2012). Are you digitized? Ways to provide motivation for ELLs using digital storytelling. International Journal of Research Studies in Educational Technology, 2(1).
These references have been extracted automatically and may have some errors. Signed in users can suggest corrections to these mistakes.
Suggest Corrections to References