You are here: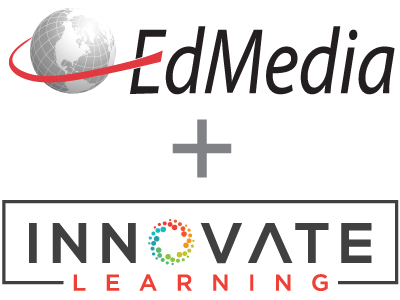 Toward Open Networked Learning Environments: An Ecological Approach to Learning Design in MOOCs
PROCEEDING
EdMedia + Innovate Learning, in Washington, DC ISBN 978-1-939797-29-2 Publisher: Association for the Advancement of Computing in Education (AACE), Waynesville, NC
Abstract
This paper discusses design considerations of open networked learning environments from an ecological approach that assumes a learning ecosystem as open and adaptive that deploys technological affordances and adapts the roles of learners in creating their learning environments. From a learning design perspective, technology can help design learner-centered and distributed learning environments that allow learning and interaction occur beyond time and space barriers and across contexts. This paper presents a design framework of open networked learning ecology of connectivist MOOCs that position learners at the intersection of informal and formal learning situations where they are encouraged to be autonomous in forming their learning environments and learning experiences in the diversity of tools and resources and to be active in generating content and being involved in the flow of information and sharing knowledge.
Citation
Saadatmand, M. (2017). Toward Open Networked Learning Environments: An Ecological Approach to Learning Design in MOOCs. In J. Johnston (Ed.), Proceedings of EdMedia 2017 (pp. 978-981). Washington, DC: Association for the Advancement of Computing in Education (AACE). Retrieved October 18, 2019 from https://www.learntechlib.org/primary/p/178412/.
References
View References & Citations Map
Anderson, T. (2004). Torward a Theory of Online Learning. In T. Anderson& F. Elloumi (Eds.), Theory and Practice of Online Learning (pp. 33–60).
Barron, B. (2006). Configurations of learning settings and networks: Implications of a learning ecology perspective. Human Development. Http://doi.org/10.1159/000094370Conole,G.(2013).Designingfor Learning in an Open World. Explorations in the Learning Sciences, Instructional Systems and Performance Technologies, V.4. Springer. Http://doi.org/10.1007/978-1-4419-8517-0
Conole, G., de Laat, M., Dillon, T., & Darby, J. (2008). "Disruptive technologies", "pedagogical innovation": What's new? Findings from an in-depth study of students' use and perception of technology. Computers& Education, 50(2), 511–524.
Conole, G., & Fill, K. (2005). A learning design toolkit to create pedagogically effective learning activities. Journal of Interactive Media in Education, 1. Http://doi.org/10.5334/2005-8 Day, D., & Lloyd, M. (2007). Affordances of online technologies: More than the properties of the technology. Australian Educational Computing, 22(2), 17–21.
Doering, A., Miller, C., & Veletsianos, G. (2008). Adventure Learning: Educational, Social, and Technological Affordances for Collaborative Hybrid Distance Education. Quarterly Review of Distance Education, 9(612), 249–265. Http://doi.org/Article Gaver, W. (1991). Technology Affordances. CHI '91 Proceedings of the SIGCHI Conference on Human Factors in Computing Systems, 79–84. Http://doi.org/10.1145/108844.108856
Greenhow, C., Robelia, B., & Hughes, J.E. (2009). Learning, Teaching, and Scholarship in a Digital Age: Web 2.0 and Classroom Research: What Path Should We Take Now? Educational Researcher, 38(4), 246–259.
Hutchby, I. (2001). Technologies, texts and affordances. Sociology, 30(2), 441–456.
Jonassen, D. (1994). Technology as cognitive tools: Learners as designers. ITForum Paper. Retrieved from http://tecfa.unige.ch/tecfa/maltt/cofor-1/textes/jonassen_2005_cognitive_tools.pdf Kirschner, P., Strijbos, J., Kreijns, K., & Beers, P.J. (2004). Designing Electronic Collaborative Learning Environments. Educational Technology Research and Development, 52(3), 47–66. Retrieved from http://www.jstor.org/stable/30220390?seq=1#page_scan_tab_contents
Siemens, G. (2008). New structures and spaces of learning: The systemic impact of connective knowledge, connectivism, and networked learning. Retrieved from http://elearnspace.org/Articles/systemic_impact.htm
These references have been extracted automatically and may have some errors. Signed in users can suggest corrections to these mistakes.
Suggest Corrections to References