You are here: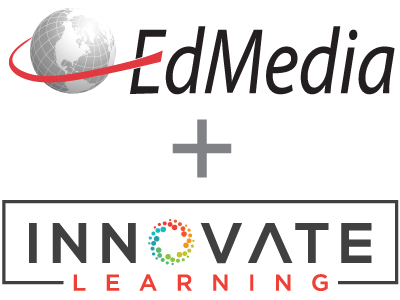 Integrating ARCS Motivational Strategies into CALL Courseware for Holistic Practice: A Study
PROCEEDINGS
EdMedia + Innovate Learning, in Montreal, Canada ISBN 978-1-880094-40-2 Publisher: Association for the Advancement of Computing in Education (AACE), Waynesville, NC
Abstract
This study investigated the effects on writing performance of three levels of integration (basic, medium, full) of ARCS motivational conditions (Attention, Relevance, Confidence, and Satisfaction) into a CALL (Computer-Assisted Language Learning) program for holistic foreign language practice. It also addressed the effects of two degrees of relevance (low, high of the learning tasks. Forty-eight undergraduate students, randomly assigned to six treatments, accomplished two writing activities using one of the six versions of the program. The ARCS full integration groups performed significantly better than did the medium and basic groups. The degree of task relevance did not affect significantly performance. Students felt that the program gave them, in this order, confidence, attention, relevance, and satisfaction. Motivational strategy and task relevance impacted significantly the intensity and persistence of students' learning effort, as revealed by five sets of data traced by the program's tracking tools: Intro Time, Activity Time, Help Time, Help Frequency, and Overall Frequency of Access. Writing draft analysis uncovered the effects of three writing-fostering features of the program on subjects' use of "practice," "resourcing" and "output structuring" strategies.
Citation
Borrás, I. & Coronel, M. (2000). Integrating ARCS Motivational Strategies into CALL Courseware for Holistic Practice: A Study. In J. Bourdeau & R. Heller (Eds.), Proceedings of ED-MEDIA 2000--World Conference on Educational Multimedia, Hypermedia & Telecommunications (pp. 133-139). Montreal, Canada: Association for the Advancement of Computing in Education (AACE). Retrieved October 14, 2019 from https://www.learntechlib.org/primary/p/16052/.
Keywords
References
View References & Citations Map
Ames, R. & Ames, C. (1989). Research on motivation in education: Goals and cognitions. New York Academic Press.
Bandura, A. (1977). Self-efficacy: Toward a unifying theory of behavioral change. Psychological Review, 84 (2), 1991-215.
Borrás, I. (1999). Multimedia environments for research on instructional technology (MERIT): Development of a model (submitted).
Crookes, G., & Schmidt, R.W. (1991). Motivation: reopening the research agenda. Language Learning, 41(4), 469-512.
Gaudiani, C. (1981). Teaching composition in the foreign language curriculum. Language in Education: Theory and Practice Series, 43. Washington, DC: Center for Applied Linguistics.
Green, J.M. (1993). Student attitudes toward communicative and non-communicative activities: Do enjoyment and effectiveness go together? Modern Language Journal, 77/ (1), 1-10.
Keller, J.M., & Suzuki, K. (1988). Application of the ARCS model to courseware design. In D.H. Jonassen (Ed.), Instructional design theories and models: An overview of their current status (pp. 401-434). Hillsdale, NJ: Lawrence Erlbaum
Keller, J.M. (1993). Instructional Materials Motivation Survey (IMMS). Tallahassee: FL. Florida State University.
Krashen, S. & Terrell, T. (1983). The natural approach: Language acquisition in the classroom. Hayward, CA: The Alemany Press.
Lewin, K. (1938). The conceptual representation and measurement of psychological forces. Durham, NC: Duke University Press.
Liou, H.C. (1997). Research of on-line help as learner strategies for multimedia CALL evaluation. CALICO Journal, 14 (24), 81-96.
Mayhew, D.J. (1992). Principles and guidelines in software user interface design. Englewood Cliffs, NJ: Prentice-Hall.
Means, T.B., Jonassen, D.H., & Dwyer, F.M. (1997). Enhancing Relevance: Embedded ARCS Strategies vs. Purpose. Educational Technology Research & Development, 45 (1), 5-17.
Miller, G.A. (1956). The magical number seven, plus or minus two: Some limits on our capacity for processing information. Psychological Review, 63, 81-97.
Moller, L. (1993). Increasing learner motivation and achievement through confidence building strategies. Doctoral Dissertation, Purdue University.
Naime-Diefenbanch, B. (1991). Validation of attention and confidence as independent components of the ARCS motivational model. Doctoral dissertation, Florida State University.
Oxford, R.L. (1990). Language learning strategies: What every teacher should know. New York: Newbury House Publishers.
Pokay, P. & Blumenfeld, P.C. (1990). Predicting achievement early and late in the semester: The role of motivation and use of learning strategies. Journal of Educational Psychology, 82 (1), 41-50.
Salomon, G. (1983). The different investment in mental effort in learning from different sources. Educational Psychologist 18, 42-51.
Salomon, G. (1991). Transcending the qualitative-quantitative debate: The analytic and systemic approaches to educational research. Educational Researcher, 20(6),10-18.
Schunk, D.H. (1989). Self-efficacy and cognitive skill learning. In Ames, C. And Ames, R. (eds.) Research on Motivation in Education, Vol. 3. Goals and Cognition. Academic Press: CA.
Spolsky, B. (1989). Conditions for second language learning. Oxford: Oxford University Press.
Ushioda, E. (1993). Redefining motivation from the L2 learner's point of view. Teanga 13, 1-12.
Wyatt, D.H. (1987). Applying pedagogical principles to CALL. In W.F. Smith (Ed.), Modern media in foreign language education: Theory and Implementation (pp. 85-98). Lincolnwood, IL: National Textbook Company.
These references have been extracted automatically and may have some errors. Signed in users can suggest corrections to these mistakes.
Suggest Corrections to References