You are here: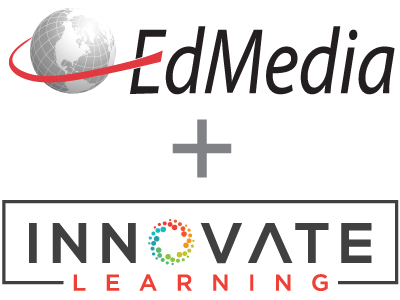 Problematic Issues in Digital Storytelling
PROCEEDINGS
EdMedia + Innovate Learning, in Montreal, Quebec, Canada ISBN 978-1-939797-16-2 Publisher: Association for the Advancement of Computing in Education (AACE), Waynesville, NC
Abstract
Storytelling plays an integral role in teaching and learning. With the appearance of digital storytelling (stories created through the tools of interactive media), the presence and scope of storytelling for education is broadened. Traditional and digital stories share certain elements, but a subtle severance impels a comparative discourse as they diverge into distinct art forms. Although technology has transformed storying, a salient framework has been overlooked in the literature. Fundamental predicaments emerge between the making of traditional and digital stories. The divide that separates them reveals dilemmas. The authors contend that these four elements must be present in storymaking whether traditional or digital: thought gathering and planning, portraying the giant, holding personal contact, and taking in the entire audience. In this paper, these four elements are delineated as dilemmas for the digital storymaker.
Citation
Walsh, R.L. & Hoskisson, D. (2015). Problematic Issues in Digital Storytelling. In S. Carliner, C. Fulford & N. Ostashewski (Eds.), Proceedings of EdMedia 2015--World Conference on Educational Media and Technology (pp. 220-225). Montreal, Quebec, Canada: Association for the Advancement of Computing in Education (AACE). Retrieved December 6, 2019 from https://www.learntechlib.org/primary/p/151581/.
Keywords
References
View References & Citations Map
Arbinger Institute. (2010). Leadership and Self-Deception: Getting Out of the Box. San Francisco: BerrettKoelher Publishers.
Bry, A., & Bair, M. (1979). Visualization: Directing the movies of your mind. New York: Barnes& Noble.
DeMille, R. (1976). Put your mother on the ceiling: Children's imagination games. New York: Penguin Books.
Diamantopoulos, G., Woolley, S.I., & Spann, M. (2009). A critical review of past research into the NeuroLinguistic Programming Eye-Accessing Cues model. In P. Tosey (Ed.), Proceedings of the Current Research in NLP Conference 2008 (pp. 8-22). South Mimms, England: ANLP.
Eccles, J.C. (1989). The Epic of Gilgamesh, written in Sumer about 2200 B.C. In Evolution of the brain: Creation of the self (P. 118). London: Routledge.
Heidegger, M. (1971). Poetry, language, thought. New York: Harper& Row.
Heidegger, M. (1978). "Letter on Humanism" in D.F. Krell (ed.), Basic Writings. London: Routledge, pp. 213-265.
Hill, E. (1997). Words are truly holy. Storytelling Magazine, (July), 10-14.
Jasper, J.M. (2007). What do we do with meanings? Sociological Forum, 22(3), 387-395.
Johnson, L.D. (1983). Old Wine in New Skins: A Comment on Warner. Issues in Religion and Psychotherapy, 9(2), 21-25.
Koenig Kellas, J., & Trees, A.R. (2006). Finding meaning in difficult family experiences: Sense-making and interaction processes during joint family storytelling. The Journal of Family Communication, 6(1), 49-76.
Kroesen, R. (1996). Ambiguity in the relationship between heroes and giants. Arkiv för nordisk filologi, 111, 57-71.
Layman's Parallel Bible (1973). Grand Rapids, MI: Zondervan Bible Publishers.
Lowenthal, P.R., & Dunlap, J.C. (2010). From pixel on a screen to real person in your students' lives: Establishing social presence using digital storytelling. The Internet and Higher Education, 13(12), 70-72. Doi:10.1016/J.iheduc.2009.10.004ion.
Lyness, K., & Thomas, V. (1995). Fitting a square peg in a square hole: Using metaphor in narrative therapy. Contemporary family therapy, 17(1), 127-142.
Maguire, J. (1985). Creative storytelling: Choosing, inventing, and sharing tales for children. New York: McGraw-Hill.
Mathison, J., & Tosey, P. (2008). Innovations in constructivist research. Constructivism, 5(37), 5-8.
Meadows, D. (2003). Digital storytelling: Research-based practice in new media. Visual Communication, 2(2), 189-193.
Muran, J.C., & DiGiuseppe, R.A. (1990). Towards a cognitive formulation of metaphor use in psychotherapy. Clinical Psychology Review, 10(1), 69-85.
Murphy, M.B. (1988). A linguistic-structural model for the investigation of indirect suggestion. In S.R. Lankton, J.K. Zeig (Eds.), Research, Comparisons, and Medical Applications of Ericksonian Techniques. New York: Brunner and Mazel. Plato, Lee, H.D., & Lane, M.S. (2007). The Republic. London: Penguin.
Robin, B.R. (2006). The Educational Uses of Digital Storytelling. In C. Crawford et al. (Eds.), Proceedings of Society for Information Technology& Teacher Education International Conference 2006 (pp. 709-716). Chesapeake, VA: AACE. Retrieved from
Tosey, P., & Mathison, J. (2010). Exploring inner landscapes through psychophenomenology: The contribution of neuro-linguistic programming to innovations in researching first person experience. Qualitative Research in Organizations and Management: An International Journal, 5(1), 63-82.
Roth, A.G. (2009). Aramaic English New Testament: Mari: A compilation, annotation and translation of the eastern original Aramaic New Testament Peshitta text. Bellingham, WA: Netzari Press.
Qur'an. (1997) London: Abulqasim Publishing House.
Schank, R.C. (2002). Every curriculum tells a story. International Journal of Cognition and Technology, 1(1), 169-182.
Schütze, C.T. (2004). Synchronic and diachronic microvariation in English< i> do</i>. Lingua, 114(4), 495-516.
Trowbridge, S., & Stapleton, C. (2009). Melting the boundaries between fantasy and reality. Computer, 42(7), 57-62.
These references have been extracted automatically and may have some errors. Signed in users can suggest corrections to these mistakes.
Suggest Corrections to References