You are here:
Keeping It Real: Factors that Impact Social Presence, Feelings of Isolation, and Interactivity in Online Learning
PROCEEDINGS
AACE Award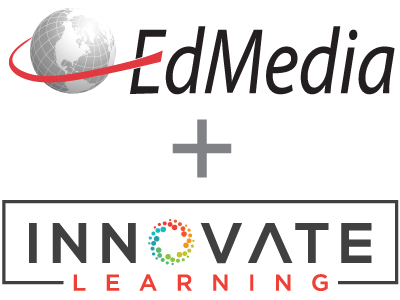 EdMedia + Innovate Learning, in Montreal, Quebec, Canada ISBN 978-1-939797-16-2 Publisher: Association for the Advancement of Computing in Education (AACE), Waynesville, NC
Abstract
A significant body of research literature confirms that social presence is an important element of online teaching and learning and students rank interactivity with peers and instructors, and teaching presence as very important for their learning experience (Richardson & Swan, 2003; Garrison 2009). A major difference between synchronous and asynchronous online teaching and learning platforms is the opportunity for regularly scheduled, real-time interaction with instructor and peers. In this study, we compare student perceptions of synchronous and asynchronous options, considering variables that impact social presence, interactivity, engagement and satisfaction. Theories that contribute to our understanding of instructor and student online interactions are discussed.
Citation
Taverna, F., Paulo Kushnir, L., Berry, K. & Harrison, L. (2015). Keeping It Real: Factors that Impact Social Presence, Feelings of Isolation, and Interactivity in Online Learning. In S. Carliner, C. Fulford & N. Ostashewski (Eds.), Proceedings of EdMedia 2015--World Conference on Educational Media and Technology (pp. 1343-1353). Montreal, Quebec, Canada: Association for the Advancement of Computing in Education (AACE). Retrieved April 21, 2019 from https://www.learntechlib.org/primary/p/151523/.
Keywords
View References & Citations Map
References
Allen, I.E., and Seaman, J. (2013). Changing Course: Ten Years of Tracking Online Education in the United States. Sloan Consortium. PO Box 1238, Newburyport, MA 01950. Retrieved from http://files.eric.ed.gov/fulltext/ED541571.pdf Anderson, T., Rourke, L., Garrison, D.R., and Archer, W. (2001). Assessing teaching presence in a computer conferencing context. Journal of asynchronous learning networks, 5(2), 1-17.
Bateman, S., Gutwin, C., and Nacenta, M. (2008). Seeing Things in the Clouds: The Effect of Visual Features on Tag Cloud Selections. In: Proc. Of the 19th ACM conference on Hypertext and Hypermedia, pp. 193–202.
Berry, K. And Paulo Kushnir, L. (2013). Crossing borders: A comparison of the impact of various teaching strategies and tools in an online and face-to-face psychology course. In Jan Herrington et al. (Eds.), Proceedings of the 25th World Conference on Educational Multimedia, Hypermedia and Telecommunications 2013 (pp. 17241731).
Carey, T., & Trick, D. (2013). How Online Learning Affects Productivity, Cost and Quality in Higher Education: An Environmental Scan and Review of the Literature. Toronto: Higher Education Quality Council of Ontario. Retrieved from http://www.heqco.ca/SiteCollectionDocuments/How_Online_Learning_Affects_ProductivityENG.pdf.
Daniel, J., Kanwar, A., and Uvalić-Trumbić, S. (2009). Breaking Higher Education's Iron Triangle: Access, Cost, and Quality. Change: The Magazine of Higher Learning, 41(2), 30–35.
Garrison, D.R. (2009). Communities of inquiry in online learning: Social, teaching and cognitive presence. In C. Howard et al. (Eds.), Encyclopedia of distance and online learning (2nd ed., pp. 352-355). Hershey, PA: IGI
Homberg-Wright, K., and Wright, D.J. (2012). MBA and undergraduate business student perceptions of online courses: Experienced online students versus students who have not taken an online course. Global Education Journal, (1), 169-186.
King, A. (1993). From sage on the stage to guide on the side. College teaching, 41(1), 30-35.
Klesius, J., Homan, S., and Thompson, T. (1997). Distance education compared to traditional instruction: The students' view. International Journal of Instructional Media, 24(3), 207-220.
Kuo Y.C., Walker, A.E., Belland, B.R., Schroder, K.E.E., and Kuo, Y.T. (2014). A Case Study of Integrating Interwise: Interaction, Internet Self-Efficacy, and Satisfaction in Synchronous Online Learning Environments. The International Review of Research in Open and Distance Learning, 15(1), 161-181.
Lee S.J., Srinivasan S., Trail T., Lewis D., and Lopez S. (2011). Examining the relationship among student perception of support, course satisfaction and learning outcomes in online learning. Internet and Higher Education 14, 158-163.
Lyons A., Reysen S., and Pierce L. (2012). Video lecture format, student technological efficacy, and social presence in online courses. Computers in Human Behavior, 28(1), 181-186.
Markey, P.M. (2000) Bystander intervention in computer-mediated Communication. Computers in Human Behavior 16, 183-188
McKinlay, A., Procter, R., and Dunnett, A. (1999). An investigation of social loafing and social compensation in computer-supported cooperative work. Proceedings of the international ACM SIGGROUP conference on Supporting groupwork, 249–257. ACM. Retrieved from http://portal.acm.org/citation.cfm?id=320297.320327 Munoz, L.R., Pellegrinii-Lafont, C., and Cramer, E. (2014). Using Social Media in Teacher Preparation Programs: Twitter as a Means to Create Social Presence. Perspectives on Urban Education, 11(2), 57-69.
Parise, S., Sproull, L, Kiesler, S., and Waters, K. (1996). My partner is a real dog: cooperation with social agents. Proceedings of the ACM 1996 Conference on Computer Supported Cooperative Work (CSCW'96), ACM Press, New York, NY, 399–440.
Paulo Kushnir, L. (2004). Information overload in Computer-Mediated Communication and Education: Is there really too much information? Implications for distance education. In J. Hewitt and I. DeCoito, OISE Papers in Educational Technologies, Vol. 1, pages 54-71. Toronto, ON: University of Toronto Press.
Paulo Kushnir, L., and Berry, K. (2014). Inside, Outside, Upside Down: New Directions in Online Teaching and eLearning. In M. Baptista Nunes and M. McPherson (Eds.), Proceedings of the International Conference eLearning 2014(ICEL 2014) (pp. 133-140). Lisbon, Portugal: IADIS Press.
Pigliapoco, E., and Bogliolo, A. (2007). The effects of the psychological sense of community in on-line and face-toface academic courses. Conference ICL2007, Villach, Austria, 1-16.
Richardson, J.C. And Swan, K. (2003). Examining Social Presence in Online Courses in Relation to Students' Perceived Learning and Satisfaction. Journal of Asynchronous Learning Networks. 7(1), 68-88.
Salmon, G. (2000). E-moderating: The key to teaching and learning online. London: Kogan.
Smith, G.G., and Ferguson D. (2005) Student attrition in mathematics e-learning. Australasian Journal of Educational Technology, 21(3), 323-334.
Sternberg, R.J. (1994). Allowing for thinking styles. Educational Leadership, 52(3), 36-40.
Sumler, D., and Zirkin, B. (1995). Interactive or not interactive? That is the question. Journal of Distance Education, 10(1), 95-112.
These references have been extracted automatically and may have some errors. If you see a mistake in the references above, please contact info@learntechlib.org.