You are here:
A Social Network Game as virtual Third Place: Community Enabler in Virtual Learning Environments?
PROCEEDINGS
Heinrich Söbke, Jörg Londong, Bauhaus-Universität WeimarBauhaus-Institute for Infrastructure Solutions (b.is), Germany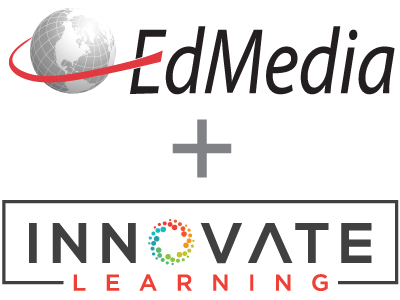 EdMedia + Innovate Learning, in Montreal, Quebec, Canada ISBN 978-1-939797-16-2 Publisher: Association for the Advancement of Computing in Education (AACE), Waynesville, NC
Abstract
Virtual Learning Environments (VLEs) are essential components especially in distance learning. However, they show shortcomings in terms of community building. Because (community-induced) social interactions are considered to be a fundamental part of learning, there is still a need for strategies to mitigate this weakness. On the other hand video games have proven to be community-enabling catalysts. Combining both facts leads to the idea of using a video game as community builder. Therefore we present the case of a simple Social Network Game (SNG). We evaluate this SNG (Fliplife) as a virtual third place. We also match an accepted set of rules for building virtual communities to characteristics of Fliplife. In sum we found evidence that it facilitates social interactions. As a consequence we propose the integration of a Fliplife-like game into a VLE to foster community building and thus to improve the learning success.
Citation
Söbke, H. & Londong, J. (2015). A Social Network Game as virtual Third Place: Community Enabler in Virtual Learning Environments?. In S. Carliner, C. Fulford & N. Ostashewski (Eds.), Proceedings of EdMedia 2015--World Conference on Educational Media and Technology (pp. 665-678). Montreal, Quebec, Canada: Association for the Advancement of Computing in Education (AACE). Retrieved April 20, 2019 from https://www.learntechlib.org/primary/p/151334/.
Keywords
View References & Citations Map
References
Arbaugh, J.B., & Benbunan-Fich, R. (2007). The importance of participant interaction in online environments. Decision Support Systems, 43(3), 853–865.
Arnold, N., & Paulus, T. (2010). Using a social networking site for experiential learning: Appropriating, lurking, modeling and community building. The Internet and Higher Education, 13(4), 188–196. Doi:10.1016/J.iheduc.2010.04.002
Brown, R. (2001). The process of community-building in distance learning classes. Journal of Asynchronous Learning Networks, 5(2), 18–35.
Brüß, F., Brunner, K., Hünemörder, J., Kühn, S., & Meisgeier, K. (2014). Fliplife als virtueller Third Place. Bauhaus-Universität Weimar.
Dawson, S. (2010). 'Seeing' the learning community: An exploration of the development of a resource for monitoring online student networking. British Journal of Educational Technology, 41(5), 736–752.
Ducheneaut, N., Moore, R.J., & Nickell, E. (2007). Virtual 'Third Places': A Case Study of Sociability in Massively Multiplayer Games. Computer Supported Cooperative Work (CSCW) (Vol. 16).
Fliplife. (2011). Fliplife. Retrieved from http://fliplife.com/ Fredricks, J. (2014). Response: Supporting Student Engagement by 'Building Community'. Education Week Teacher: Classroom Q&A with Larry Ferlazzo. Retrieved 12 January 2015, from http://blogs.edweek.org/teachers/classroom_qa_with_larry_ferlazzo/2014/12/response_s
Kreijns, K., Kirschner, P., & Jochems, W. (2002). The sociability of computer-supported collaborative learning environments. Educational Technology& Society, 5(1).
Li, J., D'Souza, D., & Du, Y. (2011). Exploring the Contribution of Virtual Worlds to Learning in Organizations. Human Resource Development Review, 10(3), 264–285.
Mann, S.J. (2005). Alienation in the learning environment: a failure of community? Studies in Higher Education, 30(1), 43–55. Doi:10.1080/0307507052000307786
Martínez-Caro, E. (2011). Factors affecting effectiveness in e-learning: An analysis in production management courses. Computer Applications in Engineering Education, 19(3), 572–581.
Misanchuk, M., & Anderson, T. (2001). Building Community in an Online Learning Environment: Communication, Cooperation and Collaboration. In Proceedings of the Annual Mid-South Instructional Technology Conference (6th, Murfreesboro, TN, April 8-10, 2001).
Moore, M.G., & Kearsley, G. (2005). Distance education: A systems view of online learning (2nd Editio.). Wadsworth Publishing.
Oldenburg, R. (1999). The Great Good Place: Cafes, Coffee Shops, Bookstores, Bars, Hair Salons, and Other Hangouts at the Heart of a Community. Marlowe & Company.
Palloff, R.M., & Pratt, K. (2007). Building learning communities in cyberspace. San Francisco: John Wiley& Sons.
Richardson, J., & Swan, K. (2003). Examing social presence in online courses in relation to students' perceived learning and satisfaction, 7(1), 68–88.
Rohde, M., Reinecke, L., Pape, B., & Janneck, M. (2004). Community-building with webbased systems–investigating a hybrid community of students. … Supported Cooperative Work…, 03, 1–17.
Rovai, A.P. (2001). Building and sustaining community in asynchronous learning networks. The Internet and Higher Education, 3(2000), 285–297.
Rovai, A.P. (2002). Sense of community, perceived cognitive learning, and persistence in asynchronous learning networks. The Internet and Higher Education, 5(4), 319–332.
Söbke, H., & Bröker, T. (2015). A Browser-based Advergame as Communication Catalyst: Types of Communication in VideoGames. Journal of Communication and Society, (27). Doi:ISSN 1645-2089
Söbke, H., Bröker, T., & Kornadt, O. (2012). Social Gaming– Just Click and Reward? In P. Felicia (Ed.), Proceedings of the 6th European Conference on Games Based Learning (pp. 478–486). Academic Publishing Limited.
Steinkuehler, C.A. (2006). Why game (culture) studies now? Games and Culture, 1(1), 97.
Steinkuehler, C.A., & Williams, D. (2006). Where Everybody Knows Your (Screen) Name: Online Games as 'Third Places'. Journal of Computer-Mediated Communication, 11(4), 885–909. Doi:10.1111/J.1083-6101.2006.00300.xSwan,K.(2002a).Buildinglearning communities in online courses: The importance of interaction. Education, Communication& Information, 2(1). Doi:10.1080/146363102200000501Swan,K.(2002b).Virtualinteraction: Design factors affecting student satisfaction and perceived learning in asynchronous online courses. Education, Communication& Information, 2(1), 23–49.
Swan, K., Shea, P., Fredericksen, E., Pickett, A., Pelz, W., & Maher, G. (2000). Building Knowledge Building Communities: Consistency, Contact and Communication in the Virtual Classroom. Journal of Educational Computing Research, 23(4), 359–383.
Wouters, P., vander Spek, E.D., & Van Oostendorp, H. (2009). Current practices in serious game research: a review from a learning outcomes perspective. In T. Connolly, M. Stansfield, & L. Boyle (Eds.), Games-Based Learning Advancements for Multi-Sensory Human Computer Interfaces. IGI Global.
These references have been extracted automatically and may have some errors. If you see a mistake in the references above, please contact info@learntechlib.org.