You are here: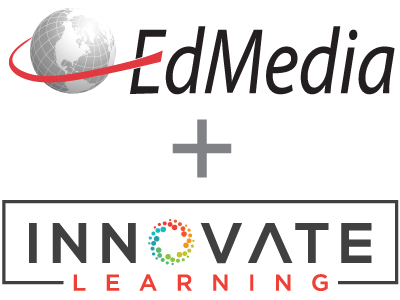 Let's reflect on MOOCs, Interdisciplinary Collaboration and Community of Inquiry.
PROCEEDINGS
EdMedia + Innovate Learning, in Tampere, Finland ISBN 978-1-939797-08-7 Publisher: Association for the Advancement of Computing in Education (AACE), Waynesville, NC
Abstract
This paper offers a reflection on the possibility to link MOOCs, Interdisciplinarity and Community of Inquiry. We live in a world where problems cross more than one disciplinary boundary. Sciences and disciplines need to engage in a collaborative relationship for the problems to be tackled from different disciplinary perspectives. For this purpose, the scientific community must find the means to engage in more dialogue between disciplines to face some multifaceted problems in the society. MOOCs may still be new and sometimes controversial, but as Pence (2013) put it, they are too important to ignore. My question is: what if the academia seriously considers MOOCs' potential for interdisciplinary exchanges? At least, they seem to be a place, an online crossroads, where it's easily possible to learn about other areas of studies, their concepts, methods and main theories; and a platform to exchange ideas with professionals and scholars of different backgrounds. While weighing in this questioning, the model of the community of inquiry appeared to be a framework that could be also considered, in order to bring more collaboration in the academia, on the road to reaching more dialogue between differing traditional disciplinary perspectives.
Citation
Amemado, D. (2014). Let's reflect on MOOCs, Interdisciplinary Collaboration and Community of Inquiry. In J. Viteli & M. Leikomaa (Eds.), Proceedings of EdMedia 2014--World Conference on Educational Media and Technology (pp. 2696-2700). Tampere, Finland: Association for the Advancement of Computing in Education (AACE). Retrieved November 21, 2019 from https://www.learntechlib.org/primary/p/147862/.
References
View References & Citations Map
Akyol, Z., Garrison, D.R., & Ozden, M.Y. (2009). Online and Blended Communities of Inquiry: Exploring the developmental and perceptual differences. International Review of Research in Open and Distance Learning, 10(6), 65-83.
Amemado, D. (2013). Pedagogical Requirements in a University-Context Characterized by Online and Blended Courses. In Akyol, Z., & Garrison, D.R. (Eds.) Educational Communities of Inquiry: Theoretical Framework, Research and Practice. Hershey, PA: IGI Global.
Bader, L. & Zotter, V. (2012). Interdisciplinarity: Wishful Thinking? Experiences at the University of Graz. Multicultural Education& Technology Journal, 6 (3), 118-136.
Blackmore, P., Kandiko, C.B. (2011). Interdisciplinarity within an Academic Career. Research in Post-Compulsory Education, 16(1), 123-134.
Garrison, D.R., & Anderson, T. (2003). E-Learning in the 21st century: A framework for research and practice. London: Routledge/Falmer.
Garrison, D.R. (2009). Communities of inquiry in online learning: Social, teaching and cognitive presence. In C. Howard et al. (Eds.), Encyclopedia of distance and online learning (2nd ed., pp. 352-355). Hershey, PA: IGI Global.
McAuley, A., Stewart, B., Siemens, G., and Cormier, D. (2012). The MOOC Model for Digital Practice. Http://www.elearnspace.org/Articles/MOOC_Final.pdf. (Accessed March 18, 2014).
Mohnsen, B. (2011). Authentic Interdisciplinary Instruction: Raising the Bar. Strategies: A Journal for Physical and Sport Educators, 24 (3), 18-20.
Pence, H.E. (2013). When Will College Truly Leave the Building: If MOOCs Are the Answer, What Is the Question? Journal of Educational Technology Systems, 41(1), 25-33.
Torrens, K. & Amador, J. (2012). Taking Your Course Online: An Interdisciplinary Journey. Charlotte, NC: Information Age Publishing, Inc.
Wagner, H.H., Murphy, M.A., Holderegger, R. & Waits, L. (2012). Developing an Interdisciplinary, Distributed Graduate Course for Twenty-First Century Scientists. BioScience, 62 (2), 182-188.
Young, J.(2014). Pop-Up Learning: The Future of http://cyber.law.harvard.edu/interactive/events/luncheons/2014/04/young
These references have been extracted automatically and may have some errors. Signed in users can suggest corrections to these mistakes.
Suggest Corrections to References