You are here:
Engaging Future Finnish Science Teachers in Using ICT through Educational Design Research
PROCEEDINGS
Lauri Vihma, Unit of Chemistry Teacher Education, University of Helsinki / LUMA Centre Finland, Finland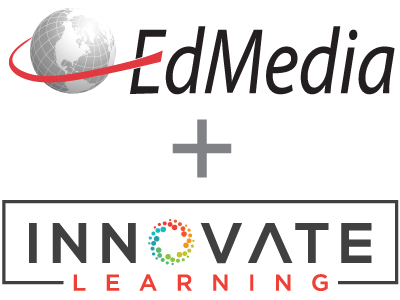 EdMedia + Innovate Learning, in Tampere, Finland ISBN 978-1-939797-08-7 Publisher: Association for the Advancement of Computing in Education (AACE), Waynesville, NC
Abstract
Information and communications technology (ICT) is an essential part of modern science and science education, and therefore ICT should be used more diversely in education. Teachers require more suitable pedagogical models and skills for utilizing ICT in their classrooms. Science teachers' pre-service training has a key role in the future of science education. This brief paper will present an introduction to our modern chemistry teacher training program, in which the educational design research approach is used as a tool in engaging future chemistry teachers to integrate ICT into their chemistry classrooms by supporting them in building their technological pedagogical content knowledge (TPCK).
Citation
Vihma, L. (2014). Engaging Future Finnish Science Teachers in Using ICT through Educational Design Research. In J. Viteli & M. Leikomaa (Eds.), Proceedings of EdMedia 2014--World Conference on Educational Media and Technology (pp. 407-410). Tampere, Finland: Association for the Advancement of Computing in Education (AACE). Retrieved March 22, 2019 from https://www.learntechlib.org/primary/p/147531/.
Keywords
View References & Citations Map
References
Aksela, M. (2010). Evidence-Based Teacher Education: Becoming A Lifelong Research-Oriented Chemistry Teacher. Chemistry Education Research and Practice, 11, 84–91.
Aksela, M., & Lundell, J. (2008). Computer-Based Molecular Modelling: Finnish School Teachers Experiences and Views. Chemistry Education Research and Practice, 9, 301–308.
Anderson, R.D., & Mitchner, C.P. (1994). Research on Science Teacher Education. In D.L. Gabel (Ed.), Handbook of Science Teaching and Learning (pp. 32–37). New York: Macmillan.
Angeli, C., & Valanides, N. (2009). Epistemological and methodological issues for the conceptualization, development, and assessment of ICT–TPCK: Advances in technological pedagogical content knowledge (TPCK). Computers& Education, 52, 154–168.
Design-Based Research Collective. (2003). Design-based research: An Emerging paradigm for educational inquiry. Educational Researcher, 32(1), 5–8.
Edelson, D.C. (2002). Design research: What we learn when we engage in design. The Journal of the Learning Sciences, 11, 105–121.
Finnish National Board of Education. (2011). Tieto-ja viestintätekniikka opetuskäytössä: Välineet, vaikuttavuus ja hyödyt. Tilannekatsaus, toukokuu 2011. [Information and Communication Technology in Educational Use: Tools, Effects and Benefits. Current view, May 2011]. Helsinki: Opetushallitus.
Gao, P., Choy, D., Wong, A.F.L., & Wu, J. (2009). Developing a Better Understanding of Technology-Based Pedagogy. Australasian Journal of Educational Technology, 25(5), 714–730.
Goktas, Y., Yildirim, S., & Yildirim, Z. (2009). Main Barriers and Possible Enablers of ICTs Integration into Pre-service Teacher Education Programs. Educational Technology& Society, 12(1), 193–204.
Hammond, M., Fragkouli, E., Suandi, I., Crosson, S., Ingram, J., Johnston-Wilder, P., Johnston-Wilder, S., Kingston, Y., Pope, M., & Wray, D. (2009). What Happens as Student Teachers Who Made Very Good Use of ICT During Pre-Service Training Enter Their First Year of Teaching? Teacher Development, 13(2), 93–106.
Kent, T.W., & McNergney, R.F. (1999). Will technology really change education? From Blackboard to Web. Thousand Oaks, CA: Corwin Press.
Lawless, K.A., & Pellegrino, J.W. (2007). Professional Development in Integrating Technology into Teaching and Learning: Knowns, Unknowns, and Ways to Pursue Better Questions and Answers. Review of Educational Research, 77(4), 575–614.
Lim, C.P., & Chai, C.S. (2008). Teachers' Pedagogical Beliefs and Their Planning and Conduct of Computer-Mediated Classroom Lessons. British Journal of Educational Technology, 39(5), 807–828.
Mishra, P., Koehler, M.J., & Kereluik, K. (2009). The Song Remains the Same: Looking Back to the Future of Educational Technology. Techtrends, 53(5), 48–53.
Mishra, P., & Koehler, M.J. (2006). Technological Pedagogical Content Knowledge: A Framework for Teacher Knowledge. Teachers College Record, 108(6), 1017–1054.
Moursund, D., & Bielefeldt, T. (1999). Will New Teachers Be Prepared to Teach in a Digital Age? A National Survey on Information Technology in Teacher Education. Eugene, OR: International Society for Technology in Education.
Passey, D., Rogers, C., Machell, J. & McHugh, G. (2004). The Motivational Effect of ICT on Pupils. Nottingham: University of Lancaster.
Pernaa, J., & Aksela, M. (2013). Model-based Design Research: A Practical Method for Educational Innovations. Advances in Business-Related Scientific Research Journal, 4(1), 71–83.
Plomp, T., & Nieveen, N. (2009). Introduction to Educational Design Research. Enschede: SLO Netherlands Institute for Curriculum Development.
Shulman, L.S. (1986). Those Who Understand: Knowledge Growth in Teaching. Educational Researcher, 15(2), 4–14.
These references have been extracted automatically and may have some errors. If you see a mistake in the references above, please contact info@learntechlib.org.