You are here: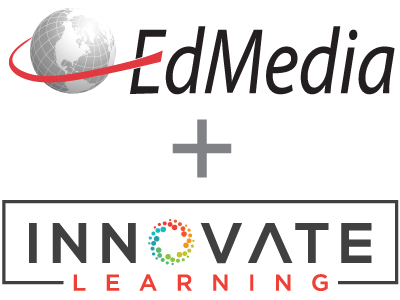 Help wanted, please! Supporting beginning teachers through an electronic mentoring community
PROCEEDINGS
Sandra Schuck, University of Technology, Sydney, Australia
EdMedia + Innovate Learning, in Honolulu, Hawaii, USA ISBN 978-1-880094-48-8 Publisher: Association for the Advancement of Computing in Education (AACE), Waynesville, NC
Abstract
The paper describes an electronic network developed to support beginning teachers in their first year of teaching. The difference between a traditional dyadic mentoring relationship and an electronic support network are analysed and discussed. Benefits of the electronic network were the access to a wider range of colleagues, a lack of power differential, and ability to disclose difficulties in a confidential manner. Constraints of the network were lack of private access to internet, lack of deep relationship building and a nervousness at putting thoughts into writing, possibly to be judged by colleagues. The mentoring process was found to operate in slightly different ways to the dyadic relationship although it appeared to go through the mentoring phases identified in the literature. The study concluded that mentoring through electronic networks has much to offer the support of beginning teachers.
Citation
Schuck, S. (2003). Help wanted, please! Supporting beginning teachers through an electronic mentoring community. In D. Lassner & C. McNaught (Eds.), Proceedings of ED-MEDIA 2003--World Conference on Educational Multimedia, Hypermedia & Telecommunications (pp. 1904-1912). Honolulu, Hawaii, USA: Association for the Advancement of Computing in Education (AACE). Retrieved April 5, 2020 from https://www.learntechlib.org/primary/p/14122/.
Keywords
References
View References & Citations Map
Anderson, E.M., & Shannon, A.L. (1995). Towards a conceptualization of mentoring. In T. Kerry & A.S. Mayes (Eds.) Issues in mentoring (pp.25-34). Routledge: London.
Babinski, L.M., Jones, B.D., & DeWert, M.H. (2001). The roles of facilitators and peers in an online support community for first-year teachers. Journal of Educational and Psychological Consultation, 12(2), 151-169.
Barnett, B. (1995). Developing reflection and expertise: Can mentors make the difference? Journal of Educational Administration, 33 (5), 45-59.
Blanton, W.E., Moorman, G. & Trathen, W. (1998). Telecommunications and teacher education: A social constructivist review. In P.D. Pearson & A. Iran-Nejad (Eds.), Review of Research in Education 23 (pp.236-275).
Erickson, F. (1986). Qualitative methods in research on teaching. In M. Wittrock (Ed.), Handbook of research on teaching (3rd ed. Pp. 119-161). New York: Macmillan.
Holohan, P., Jurkat, M., & Friedman, E. (2000). Evaluation of a mentor teacher model for enhancing mathematics instruction through the use of computers. Journal of Research on Computing in Education, 32(3), 336-351.
Knouse, S.B. (2001). Virtual mentors: Mentoring on the Internet. Journal of employment Counseling (38), 162-169.
Kozma, R. (1994). Will media influence learning? Reframing the debate. Educational Technology Research & Development, 42 (2), 7– 19.
Kram, K.E. (1983). Phases of the mentor relationship. Academy of Management Journal, 26, 608-625.
Lincoln, Y., & Guba, E. (1985). Naturalistic inquiry. Newbury Park: Sage Publications.
Long, J. (1997). The dark side of mentoring. Australian Educational Researcher, 24(2), 115-133.
Malchow, A. (2001). Future female scientists and engineers find mentors online. Silicon Valley/San Jose Business Journal October 26.
Martinez, K. (1992). Mentors – magicians, mates, markers or maintainers? Paper presented at the 22nd Annual National Conference of Australian Teacher Education Association, Ballina, NSW. MirandaNet. Http://www.mirandanet.ac.uk/ First accessed March 2002.
Neuman, D. (1989). Naturalistic inquiry and computer-based instruction: rationale, procedures and potential. Educational Technology, Research and Development, 37 (3), 39–51.
Salomon, G., Perkins, D., & Globerson, T. (1991). Partners in cognition: Extending human intelligence with intelligent technologies. Educational Researcher, 20 (3), 2–9.
Selwyn, N. (2000). Creating a "Connected Community?" Teachers' Use of an Electronic Discussion Group. Teachers College Record (102)4, 750-778.
Schuck, S. & Segal, G. (2002). Learning about our teaching from our graduates, learning about learning with critical friends. In J. Loughran and T. Russell (Eds.), Improving Teacher Education Practices through Self-study (pp 88101).
These references have been extracted automatically and may have some errors. Signed in users can suggest corrections to these mistakes.
Suggest Corrections to References