You are here: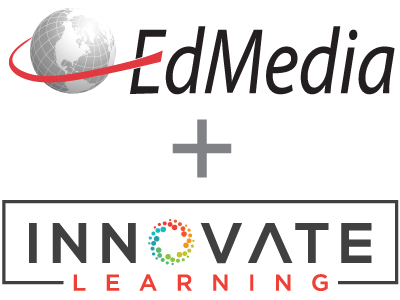 Engaging Faculty in Pedagogical Renewal through Technology
PROCEEDINGS
EdMedia + Innovate Learning, in Honolulu, Hawaii, USA ISBN 978-1-880094-48-8 Publisher: Association for the Advancement of Computing in Education (AACE), Waynesville, NC
Abstract
Research indicates that if future teachers are to effectively use technology their preservice preparation should employ multiple components including opportunities to observe professors modeling the use of technology. Strategies for increasing the technology proficiency of faculty--and thereby for enabling their ability to effectively model instructional technology in use--are in short supply. This paper discusses one model for faculty engagement currently in use in a major three-year federally funded grant project. The paper identifies ways in which the model presented is responsive to recommendations emerging from the literatures on instructional technology and on educational and organizational change. The paper further discusses factors that facilitate and inhibit participating faculty members' progress toward enhanced technology proficiency.
Citation
Fossum, P., Duran, M. & Luera, G. (2003). Engaging Faculty in Pedagogical Renewal through Technology. In D. Lassner & C. McNaught (Eds.), Proceedings of ED-MEDIA 2003--World Conference on Educational Multimedia, Hypermedia & Telecommunications (pp. 1799-1802). Honolulu, Hawaii, USA: Association for the Advancement of Computing in Education (AACE). Retrieved May 21, 2019 from https://www.learntechlib.org/primary/p/14097/.
Keywords
References
View References & Citations Map
Argryris, C., & Schön, D.A. (1974). Theory in practice: Increasing professional effectiveness. San Francisco, CA: Jossey Bass.
Brophy, J. (2000). Teacher behavior and student outcomes. In N. Smelser & P. Baltes (Eds.) International Encyclopedia of the Social and Behavioral Sciences. New York: Pergamon.
Caplow, T. (1983). Managing an organization. Fort Worth, TX: Harcourt Brace Jovanovich.
Carroll, T. (2001). Planning and managing change in PT3 projects. [unpublished handout for PT3 grant projects] Duran, M., (2000). Examination of technology integration into an elementary teacher education program: One university's experience. (Doctoral dissertation, Ohio University, 2000). DAI, A-61/07, 2664.
Flaba, C.J., Strudler, N.B., Bean, T.W. (1999). Choreographing change one step at a time: Reflections on integrating technology into teacher education. Action in Teacher Education 21 (1), 61-76.
Goodlad, J.I. (1994). Educational renewal: Better teachers, better schools. San Francisco, CA: Jossey-Bass.
Holmes Group (1995). Tomorrow's schools of education. East Lansing, MI: The Holmes Group.
Moursund, D.G., & Bielefeldt, T. (1999). Will new teachers be prepared to teach in a digital age? A national survey on information technology in teacher education. Eugene, OR: International Society for Tech. In Education.
Senge, P. (2000). Schools that learn: A fifth discipline fieldbook for educators, parents, and everyone who cares about education. New York: Doubleday.
Shulman, L.S. (1986). Paradigms and research programs in the study of teaching. In M.C. Wittrock (Ed.), Handbook of research on teaching (3rd edition) (pp. 3-36), New York: MacMillan.
Smith, D.B., & Kaltenbaugh, L.P.S. (1996). University-school partnership: Reforming teacher preparation. In J.P. Comer, N.M. Haynes, E.T. Joyner, & M. Ben-Avie (Eds.), Rallying the whole village: The Comer process for reforming education, pp. 72-97.
Strudler, N. (1993). Staff development and technology: A position paper. Journal of Computing in Teacher Education, 9 (4), 8-10.
Strudler, N., & Wetzel, K. (1999). Lessons from exemplary colleges of education: Factors affecting technology integration in preservice programs. Educational Technology Research and Development, 74 (4), 63-81.
Vagle, R. (1995). Technology instruction for preservice teachers: An examination of exemplary programs. In D.A. Willis, B. Robin, & J. Willis (Eds.), Technology and teacher education annual, 1995 (pp. 230-237).
Willis, J.W., & Mehlinger, H.D. (1996). Information technology and teacher education. In J. Sickle, T.J. Buttery, & E. Guyton (Eds.) Handbook of research on teacher education (pp. 978-1029). New York: MacMillan.
Wheatley, M. (1999). Leadership and the new science: Discovering order in a chaotic world. San Francisco, CA: Berrett-Koehler. [Note: This paper discusses work supported by a U.S. Department of Education grant, Preparing Tomorrow's Teachers to use Technology (PT3) initiative, grant number P342A-010073.]
These references have been extracted automatically and may have some errors. Signed in users can suggest corrections to these mistakes.
Suggest Corrections to References