You are here: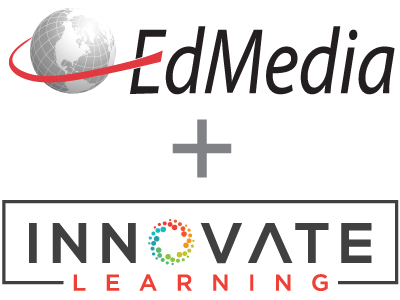 Tutor-enhanced eLearning for University Based Continuing Education
PROCEEDINGS
Franz Reichl, Vienna University of Technology, Austria
EdMedia + Innovate Learning, in Honolulu, Hawaii, USA ISBN 978-1-880094-48-8 Publisher: Association for the Advancement of Computing in Education (AACE), Waynesville, NC
Abstract
European Universities of Technology have gathered experiences in providing active learner support in eLearning for university continuing education, coping with the fact that specific needs and motivation to learn of professionals and practitioners are different from students in initial education. It could be shown, that facilitation and active learner support are a the key to success for such continuing education courses. At present, these experiences are transferred from a project setting to the "real world" of providing university continuing education courses in a market setting.
Citation
Reichl, F. (2003). Tutor-enhanced eLearning for University Based Continuing Education. In D. Lassner & C. McNaught (Eds.), Proceedings of ED-MEDIA 2003--World Conference on Educational Multimedia, Hypermedia & Telecommunications (pp. 1633-1640). Honolulu, Hawaii, USA: Association for the Advancement of Computing in Education (AACE). Retrieved March 1, 2021 from https://www.learntechlib.org/primary/p/14058/.
Keywords
References
View References & Citations Map
Archambault, R.D. (1974). John Dewey on Education: Selected Writings. Chicago, IL: University of Chicago Press.
Ausubel, D.P. (1968). Educational Psychology: a cognitive view. New York, NY: Holt, Rinehart and Winston.
Baumgartner, P. (1993). Der Hintergrund des Wissens-Vorarbeiten zu einer Kritik der programmierbaren Vernunft. Klagenfurt, AT: Klagenfurter Beiträge zur bildungswissenschaftlichen Forschung 26.
Baumgartner, P., & Payr, S. (1999). Lernen mit Software. 2nd ed. Innsbruck, AT: Studienverlag.
Bloom, D.S. (1954). Taxonomy of Educational Objectives, Cognitive Domain. New York, NY: McKay Co Inc.
Dochy, F.J.R.C. (1992). Assessment of prior knowledge as a determinant for future learning. Utrecht, NL: Uitgeverij Lemma B.V.
Dreyfus, H.L., & Dreyfus, S.E. (1988). Mind over Machine-The Power of Human Intuition and Expertise in the Era of the Computer. New York, NY: The Free Press.
Gibbons, J.F. (1977). Tutored Videotape Instruction. Conference on Educational Applications of Satellites , Arlington, VA.
Gibbons, J.F., & Kincheloe, W.R., & Down, K.S. (1977). Tutored Videotape Instruction: A New Use of Electronics Media in Education. Science, Vol. 195, 1129-1146.
Payr, S. (1999). Tele-T raining on the Job. Experiments and Experiences in Media Integration. EdMedia/EdTelecom, Seattle, WA.
Payr, S. (2000). FACILE – concept for facilitation and role of facilitator. Vienna, AT: Working document for the SOCRATES/ODL project FACILE.
Reichl, F. (1996). Educational Design for the Support of Distance Learners. Compendium on Uses of Distance Learning Technologies in Engineering Education. Continuing Professional Development Division, American Society for Engineering Education, 35-47.
Reichl, F., & Payr, S., & Csanyi, G.S., & Vierlinger, U.E. (2001). Joint European Continuing Education Courses with Facilitated Open Distance Learning. Industry & Higher Education, Vol. 15, No. 5, Letchworth, UK: IP Publishing Ltd.
Rowntree, D. (1992). Exploring Open and Distance Learning. , London, UK: Kogan Page Ltd.
Schön, D.A. (1987). Educating the Reflecticve Practitioner. San Francisco, CA: Jossey-Bass Publishers.
Searle, J.R. (1983). Intentionality. An Essay in the Philosophy of Mind. Cambridge, MA: Cambridge University Press.
Sherry, L. (1996). Issues in Distance Learning. International Journal of Educational Telecommunications, 1 (4), 337-365.
These references have been extracted automatically and may have some errors. Signed in users can suggest corrections to these mistakes.
Suggest Corrections to References