You are here: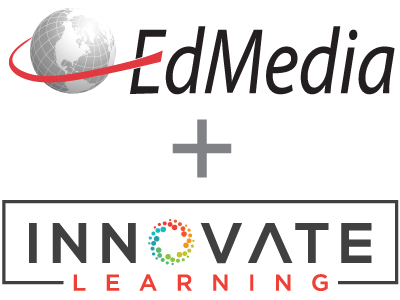 Quality of Online Discussion and Learners' Cognitive Load
PROCEEDINGS
Aubteen Darabi, Florida State University, United States ; Li Jin, Florioda State University, United States
EdMedia + Innovate Learning, in Victoria, Canada ISBN 978-1-939797-03-2 Publisher: Association for the Advancement of Computing in Education (AACE), Waynesville, NC
Abstract
This paper focuses on extraneous cognitive load as the reason for lack of quality associated with conventional online discussion. Using the principles of cognitive load theory, four online discussion strategies were designed aiming at reducing the discussants' extraneous cognitive load. Outcome variables measured were perceived cognitive load of the discussion task, discussion quality, and instructional efficiency of each strategy used in this study. The results indicated that, compared to conventional discussion strategy, the discussion quality was significantly enhanced for participants using "example-posting" strategy and "limited-number-of-posting" strategy. Cognitive load was significantly reduced for participants using "filtered-posting" and "combination" strategies. Instructional efficiency of all proposed strategies was found to be significantly better than conventional discussion strategy. The results and implications of findings for instructional design research w
Citation
Darabi, A. & Jin, L. (2013). Quality of Online Discussion and Learners' Cognitive Load. In J. Herrington, A. Couros & V. Irvine (Eds.), Proceedings of EdMedia 2013--World Conference on Educational Media and Technology (pp. 1932-1939). Victoria, Canada: Association for the Advancement of Computing in Education (AACE). Retrieved July 24, 2019 from https://www.learntechlib.org/primary/p/112233/.
References
View References & Citations Map
Cornille, T.A., Meyer, A.S., Mullis, A.K., Mullis, R.L., & Boroto, D. (2008) Tools for Engaging and Working with Families in Distress. Journal of Family Social Work. 11, 185-201.
Cornille, T. & Boroto, D. (1992). The family distress model: A theoretical and clinical application of Reiss' close families findings. Contemporary Family Therapy, 14(3),181-198.
Chandler, P. & Sweller, J. (1991). Cognitive load theory and the format of instruction. Cognitive and Instruction, 8(4), 293-332.
Garrison, D., Anderson, T., & Archer, W. (2001). Critical thinking, cognitive presence, and computer conferencing in distance education. American Journal of Distance Education, 15(1), 7-23.
Gunawardena, C., Lowe, C., & Anderson, T. (1997). Analysis of a global online debate and the development of an
Krathwohl, D.R. (2002). A revision of Bloom's taxonomy: An Overview, Theory Into Practice, 41(4), pp.212-218.
Miller, G. (1956). The magical number seven, plus or minus two: some limits on our capacity for processing information. The Psychological Review, 63(2), 81-97.
Paas, F., Renkl, A., & Sweller, J. (2003). Cognitive load theory and instructional design: recent developments. Educational Psychologist, 38(1), 1-4.
Paas, F., Renkl, A., & Sweller, J. (2004). Cognitive load theory: instructional Implications of the interaction between information structures and cognitive architecture. Instructional Science, 32, 1-182.
Paas, F. & Van Merriënboer, J. (1993). The efficiency of instructional conditions: An approach to combine mental
Sing, C. & Khine, M. (2006). An Analysis of Interaction and Participation Patterns in Online Community. Educational Technology& Society, 9 (1), 250-261.
Sweller, J. (1988). Cognitive load during problem solving: Effects on learning. Cognitive Science, 12, 257-285.
Sweller, J. & Cooper, G. (1985). The use of worked examples as a substitute for problem solving in learning algebra. Cognition and Instruction, 2(1), 59-89.
Sweller, J., van Merrienboer, J., & Paas, F. (1998). Cognitive architecture and instructional design. Educantional Psychology Review, 10(3), 251-296.
These references have been extracted automatically and may have some errors. Signed in users can suggest corrections to these mistakes.
Suggest Corrections to References