You are here: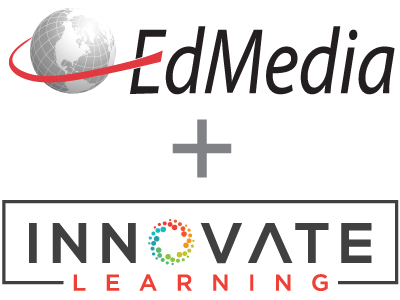 Technology Enhanced Language Learning: A Review and Assessment of the Literature
PROCEEDINGS
Berrin Genc-Ersoy, Mehmet Ersoy, Anadolu University Graduate School Of Educational Sciences, Turkey
EdMedia + Innovate Learning, in Victoria, Canada ISBN 978-1-939797-03-2 Publisher: Association for the Advancement of Computing in Education (AACE), Waynesville, NC
Abstract
The aim of the current study is to review research carried out on technology enhanced language learning (TELL). Within the scope of the research, the studies between 2003 and 2013 were investigated with respect to three major categories namely; exploratory, descriptive and experimental studies. Besides, it was also aimed to investigate the past literature reviews and discuss different roles of technology in language learning. The results of the study show that most of the studies are descriptive and there are limited experimental and design-based research studies. Also it is understood that there is a lack of the studies on listening skills, and comprehension through listening.
Citation
Genc-Ersoy, B. & Ersoy, M. (2013). Technology Enhanced Language Learning: A Review and Assessment of the Literature. In J. Herrington, A. Couros & V. Irvine (Eds.), Proceedings of EdMedia 2013--World Conference on Educational Media and Technology (pp. 814-819). Victoria, Canada: Association for the Advancement of Computing in Education (AACE). Retrieved May 26, 2019 from https://www.learntechlib.org/primary/p/112054/.
References
View References & Citations Map
Aguilar, J.A.M. (2012). Blended learning and the language teacher: a literature review. Colombia Applied Linguistics Journal, 14(2), 163-180.
Amir, Z., Ismail, K. And Hussin, S. (2011). Blogs in Language Learning: Maximizing Students'
Baltrus, J.M. (2003). A Model-Based Comparison of Traditional and Technology-Integrated English Language Arts Middle School Classrooms. Unpublished Doctoral Thesis, Albany University, Department Of Psychological Counseling and Education.
Berns, A., Gonzalez-Pardo, A. And Camacho, D.(2013). Game-like language learning in 3-D virtual
Connolly, E.M. (2008). From page to screen: multimodal learning in a high school English class. Doctoral Thesis, Hofstra University, Hempstead, NY.
Cunningham, D. (1998). 25 years of technology in language teaching: A personal experience. Babel: Journal of the Australian Federation of Modern Language Teachers' Associations, 33(1), 4-7, 35.
Ghasemi, B., Hashemi M. And Bardine, S.H. (2011). The capabilities of computers for language learning.
Jahromi, A.F. (2005). Using technology in second language study. Human Science, Autumn-Winter2004/2005, No:43-44, 21-28.
Juhary, J. (2012). Online comments for language learning: a pilot study. Procedia Technology, 1, 297 – 302.
Kukulska-Hulme, A. And Shield, L. (2008). An overview of mobile assisted language learning: can mobile devices support collaborative practice in speaking and listening? ReCALL, (20)3, 271-289.
Lan, Y.J. (2009). The essential components of a language-learning-centered study of Technology Enhanced Foreign Language Learning. Paper presented at The Technology Enhanced Learning Conference 2009 (TELearn 2009). Retrieved on February 2, 2013 from http://140.122.76.106/~lan/images/c/c0/87.pdf.
Levy M. (1997). CALL: context and conceptualisation, Oxford: Oxford University Press.
Lin, J.M.C., Lee, G.C. And Chen, H.Y. (2004). Exploring potential uses of ICT in Chinese language arts instruction: eight teachers' perspectives. Computers& Education, 42, 133 – 148.
Mahmoudia, E., Samadb, A.A. And Abdul Razak, N.B. (2012). Attitude and students' performance in Computer Assisted English Language Learning (CAELL) for Learning Vocabulary. Procedia-Social and 498.
Schmid, E.C. (2008). Potential pedagogical benefits and drawbacks of multimedia use in the English language classroom equipped with interactive whiteboard technology. Computers& Education 51, 1553 – 1568.
Sunga, D. And Yeh, C.Y. (2012). Perceptions of using online technology in language education: An interview study with Taiwanese university students. Procedia-Social and Behavioral Sciences, 51, 405 – 410.
Tai, Y., Ting, Y. (2011). Adoption of mobile technology for language learning: teacher attitudes and challenges. The JALTCALL Journal, 7 (1), 3-18.
Yang, S.C. And Chen, Y.J. (2007). Technology-enhanced language learning: A case study. Science Direct.
These references have been extracted automatically and may have some errors. Signed in users can suggest corrections to these mistakes.
Suggest Corrections to References