You are here: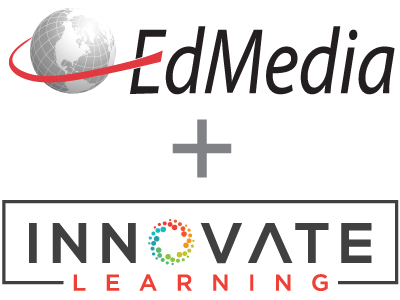 Exploring the Dimensions of an Effective Web-based Learning Package on Chemical Equilibrium
PROCEEDINGS
Norway Josue Pangan, Technological University of the Philippines-Taguig, Philippines ; Maricar Prudente, De La Salle University-Manila, Philippines ; Socorro Aguja, St. Paul University Manila, Philippines
EdMedia + Innovate Learning, in Victoria, Canada ISBN 978-1-939797-03-2 Publisher: Association for the Advancement of Computing in Education (AACE), Waynesville, NC
Abstract
This research study primarily aims to develop and evaluate the effectiveness of the web-based learning package (WBLP) as a supplementary instructional material on Chemical Equilibrium. Online learning effectiveness was evaluated using the two basic determinants: human and design dimensions. Formative and summative evaluation of students' learning were considered in evaluating the WBLP. The quantitative analyses of data showed that the WBLP possessed the qualities of a good interactive instructional material. Analysis of the pretest and posttest results was done using paired t-test, with post-test results found to be significantly higher than the pre-test results. This study established the five important instructional dimensions of the developed WBLP in Chemical Equilibrium which were: knowledge-centered; learner-centered; assessment-centered; technology-centered; and interactivity-centered.
Citation
Pangan, N.J., Prudente, M. & Aguja, S. (2013). Exploring the Dimensions of an Effective Web-based Learning Package on Chemical Equilibrium. In J. Herrington, A. Couros & V. Irvine (Eds.), Proceedings of EdMedia 2013--World Conference on Educational Media and Technology (pp. 324-333). Victoria, Canada: Association for the Advancement of Computing in Education (AACE). Retrieved February 28, 2021 from https://www.learntechlib.org/primary/p/111976/.
Keywords
References
View References & Citations Map
Abdelraheem, A.Y. (2003). Computerized learning environments: Problems, design challenges and future promised. Journal of Interactive Online Learning. 2(2). Retrieved June 22, 2006, from http://www.ncolr.org/jiol/archives/2003/fall/01/index.html
Blume, J., Garcia, K., Mullinax, K., & Vogel, K. (2001). Integrating math and science with technology. Master of Arts Action Research Project, Saint Xavier University and Skylight Professional Development Field-Based Masters Program. ERIC_NO:ED454088 Blunt, R. (2001). How to build an e–learning community. Retrieved http://www.elearningmag.com/ltimagazine/article/articleDetail.jsp?id=5040 Cardon, P. (2000). At-risk students and technology education: A qualitative study. Journal of Technology Studies, 26(1), 49-57.
Carlsen, R. (2003). Building productive online learning communities: Investigating and interacting with Internet educational genres. Paper presented at Quality Education@ a Distance, Geelong, Australia (pp.137-144). Kluwer.
Dembo, M.H., Junge, G.L., & Lynch, R. (2006). Becoming a self-regulated learner: Implications for Web-based education. In H.F.O'Neil & S.R. Perez (Eds.), Web-based learning: Theory, research, and practice (pp. 185-202). Mahwah, NJ:
Haythornwaite, C., Kazmer, M.M., Robins, J., & Shoemaker, S. (2000). Community development among distance learners: Temporal and technological dimensions. Journal of Computer-Mediated Communications, 6(1). Retrieved June 28, 2007, from http://www.ascusc.org/jcmc/vol6/issue1/haythornwaite.html
Hodges, C.B. (2005). Self-regulation in Web-based courses: A review and the need for research. Quarterly Review of Distance Education, 6, 375–383.
Hoole, D. And Hoole, S.R.H. (2002) Using the Web in Distance Education (Keynote address), Proc. National IT Conference, 5-7 June, 2002, Colombo: Computer Society of Sri Lanka.
Huang, A. (1997). Challenges and opportunities of online education. Journal of Educational Technology Systems.
Johnston, J., Anderson, R.S., & De Meulle, L. (1998). Prospects for collaborative self-study on the Internet. In M.H. Hamilton (Ed). Reconceptualizing teaching practice: Self-study in teacher education (pp. 208-223). London: Falmer Press
Jones, T.S. (1997). User interface design for Web-based instruction. In B.H. Khan (Ed). Web-based instruction (pp.239-244).
Kang, I. (1998). The use of computer-mediated communication: Electronic collaboration and interactivity. In Bonk C.J. And King K. (Eds.), Electronic collaborators: Learner centered technologies for literacy, apprenticeship, and discourse, Erlbaum, Mahwah, NJ. Pp. 315-337.
Khosrow-pour, M. (2002). Web-based Instructional Learning, IREM Press, Hershey, PA, USA
Lake, K. (1997). Integrated curriculum. School Improvement Program: School Improvement Research Series. Portland, OR: Northwest Regional Educational Laboratory.
Lanham, E. & Zhou, W. (2002). E-learning: Literature survey. Technical Report No. TR C02/20. Geelong, Ausralia: Deakin University.
Lei, X., Pahl, C., & Donnellan, D. (2003). An evaluation technique for content interaction in Web-based teaching and learning environments. In Proceedings of the 3rd IEEE International Conference on Advanced Learning Technologies (ICALT'03), July 9-11, Athens, Greece, pp. 294-295.
Lewis, R. (2002). Learning communities. Old and new. Paper presented at International conference on Computers in Education, Auckland, New Zealand (pp. 6-13). IIEE Computer Society.
Moore, M.G. & Kearsley, G. (1996). Distance Education– A system view. Belmont, California: Wadsworth.
Ng, A., & Gramoll, K. (1999). On-line Review and Practice Tests for the Fundamentals of Engineering Exam. Retrieved from ASEE Annual Conference Proceedings, CD-ROM, pp. 13.
Northrup, P.T. (2002). Online learner's preferences for interaction, Quarterly Review of Distance Education, 3(2), 219-226.
Palloff, R.M., & Pratt, K. (2001). Lessons from the cyberspace classroom. The realities of online teaching. San Francisco: Jossey-Bass.
Pellegrino, J., Chudowsky, N., & Glaser, R. (Eds.) (2001). Knowing what students know: The science and design of educational assessment. Committee on the Foundations of Assessment. Board on Testing and Assessment: Center of Education, Division of Behavioral and Social Sciences and Education, National Research Council. Washington, DC: National Academy Press.
Powers, S.M. (2001). Introduction to the special Section: examining the virtual world of distance learning. Restor: National Association of Secondary School Principals (NASSP) Bulletin.
Shapiro, N.S. & Levine J. (1999). Creating learning communities. San Francisco: Jossey-Bass.
Sherry, L. (1996). Issues in distance learning. International Journal of Educational Telecommunications, 1(4), 337-365.
Stacey, E. (2001). Social presence online. Networking learners at a distance. Paper presented at the Seventh IFIP World Conference on Computers in Education, Copenhagen, Denmark.
Whipp, J.L., & Chiarelli, S. (2004). Self-regulation in a web-based course: A case study. Educational Technology Research and Development, 52(4), 5-22.
Yang, Y., & Cornelius, L.F. (2004). Students' perceptions towards the quality of online education: A qualitative approach. In Proceedings of 2004 AECT International Convention (pp. 862-877), Chicago4.
Zimmerman, B.J. (1998). Academic studying and the development of personal skill: A self-regulatory perspective. Educational Psychologist, 33, 73-86.
These references have been extracted automatically and may have some errors. Signed in users can suggest corrections to these mistakes.
Suggest Corrections to References