You are here: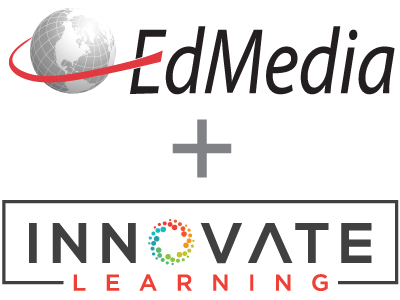 An ICT Based Project for The Facilitation of Equality, Understanding and Tolerance Among Israeli Jewish and Bedouin High School Students
PROCEEDINGS
EdMedia + Innovate Learning, in Norfolk, VA USA ISBN 978-1-880094-42-6 Publisher: Association for the Advancement of Computing in Education (AACE), Waynesville, NC
Abstract
Citation
Yablon, Y. & Katz, Y.J. (2001). An ICT Based Project for The Facilitation of Equality, Understanding and Tolerance Among Israeli Jewish and Bedouin High School Students. In C. Montgomerie & J. Viteli (Eds.), Proceedings of ED-MEDIA 2001--World Conference on Educational Multimedia, Hypermedia & Telecommunications (pp. 2086-2091). Norfolk, VA USA: Association for the Advancement of Computing in Education (AACE). Retrieved November 20, 2019 from https://www.learntechlib.org/primary/p/8961/.
References
View References & Citations Map
Abu-Rabia, A. (1986) Educational development among Bedouin tribes of the Negev desert. Paper presented at the Bi-National Conference on Education in Holland and Israel, Yeroham, Israel.
Allport, G.W. (1954). The nature of prejudice. Cambridge, Mass: Addison – Wesley.
Anastasi, A. (1988). Psychological testing. New York: Macmillan.
Bar, H. And Askalah, J. (1988). Jewish and Arab youth meetings at 'Givat Haviva'. Institute for Arabs Studies (Hebrew).
Baron, R.A. (1997). Social psychology. Boston: Allyn And Bacon.
Ben-Ari. R. And Amir.Y. (1986). Cultural information, intergroup contact and change in ethnic attitudes and relations. In W. Strobe., A. Kruglanski, D., Bar-Tal., and M. Hewstone (Eds.). The social psychology of intergroup and international conflict: Theory, research and application. New-York: Springer.
Ben-David, Y. (1993) The settlement of Bedouins in the Negev: reality and the need for improvement. Jerusalem: Florsheimer Institute for Policy Research (Hebrew).
Brewer, M.B. And Miller, N. (1984). Beyond the contact hypothesis: Theoretical perspective on desegregation. In N. Miller and M.B. Brewer (Eds.), Groups in contact: The psychology of desegregation. Orlando, Fl: Academic Press.
Gaziel, H. (1999) Educational policy in Israel: structures and processes. In E. Peled (Ed.) Fifty years of Israeli education.. Tel-Aviv: Ministry of Defence Publishing, 67-84 (Hebrew).
Glaubman, R. And Katz, Y.J. (1998) The Negev Bedouin community: educational and community characteristics. Research Report Number 11, Institute for Community Education and Research, School of Education, Bar-Ilan University (Hebrew).
Hewstone, M. (1989). Changing stereotypes with disconfirming information. In D. Bar-Tal, C.F. Grauman, A.W. Kruglanski and W. Stroeb (Eds.), Stereotyping and prejudice: Changing conceptions. New-York: Stringer Verlag.
Katz, Y.J. (1998) Report of the Commission of Inquiry into Negev Bedouin education. Jerusalem: Ministry of Education, Culture and Sport (Hebrew).
Kiesler, S., and Sproull, L. (1992). Group decision making and communication technology. Organizational Behavior and Human Decision Processes. 52(1), 96-123.
Merkle, E.R., and Richardson, R.A. (2000). Digital dating and virtual relating: conceptualizing computer mediated romantic relationships. Family Relations: Interdisciplinary Journal of Applied Family Studies. 49(2), 187-192.
Parks, M.R., and Floyd, K. (1996). Making friends in cyberspace. Journal of Communication. 46(1), 80-97.
Parks, M.R., and Roberts, L.D. (1998). "Making MOOsic": The development of personal relationships on line and a comparison to their off line counterparts. Journal of Social and Personal Relationships. 15(4), 517-537.
Schnarch, D. (1997). Sex, intimacy, and the Internet. Journal of Sex Education and Therapy. 22(1), 15-20.
Sproull, L., and Kiesler, S. (1991). Connections: New Ways of Working in the Networked Organization. Cambridge, MA: MIT Press.
Talmi, E. And Talmi, M. (1977) Lexicon of Zionism. Tel-Aviv: Maariv Library.
Tessler, M. And Grant, A.K. (1998). Israel's Arab citizens: the continuing struggle. Annals of the American Academy of Political and Social Science, 555, 97-113.
Walther, J.B. (1996). Computer mediated communication: Impersonal, interpersonal, and hyperpersonal interaction. Communication Research. 23(1), 3-43.
Walther, J.B., Anderson, J.F., and Park, D.W. (1994). Interpersonal effects in computer mediated interaction: A meta analysis of social and antisocial communication. Communication Research. 21(4), 460-487.
Williams, R.M. (1947). The reduction of intergroup tension. New-York: Social Science Research Council. Winer, A., Bar-On, A. And Weiner, E. (Eds.), (1992). Directory of institutions and organizations fostering coexistence between Jews and Arabs in Israel. New York: The Abraham Fund.
Wysocki, D.K. (1996). Somewhere over the modem: Relationships over computer bulletin boards. Unpublished doctoral dissertation, University of California, Santa Barbara.
Wysocki, D.K. (1998). Let your fingers do the talking: sex on an adult chatline. Sexualities,1, 425-452.
These references have been extracted automatically and may have some errors. Signed in users can suggest corrections to these mistakes.
Suggest Corrections to References