You are here: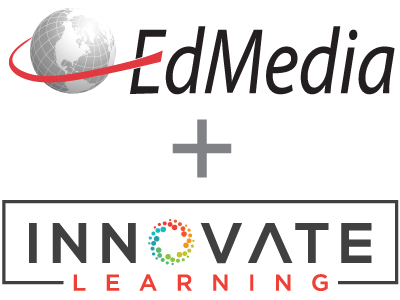 EPSS in the Classroom: Self-Management Tools for Kids
PROCEEDINGS
EdMedia + Innovate Learning, in Seattle, WA USA ISBN 978-1-880094-35-8 Publisher: Association for the Advancement of Computing in Education (AACE), Waynesville, NC
Abstract
In a recently developed series of training materials designed to help school personnel work with youngsters with behavioral problems, Teacher Problem-Solving Skills in Behavioral Disorders, interactive multimedia case studies were combined with electronic performance support system (EPSS) tools for teachers. Funded in part by a grant from the U.S. Department of Education (Semrau & Fitzgerald, 1993-1997), the goal of the project was to develop interactive training programs to enhance problem-solving skills of teachers to better serve children with social, emotional, and behavioral difficulties. Through authentic, case-based problems, users learn to plan therapeutic instruction, design behavioral interventions, and create cognitive-behavioral intervention materials to teach children self-management procedures (Fitzgerald, Standifer, & Semrau, 1998). To supplement the training materials for educators, initiatives are underway which attempt to extend the real-world use of the training materials by developing a companion series of EPSS software programs for children to use in classroom settings (Fitzgerald & Semrau 1998). The software programs for kids are compatible with the cognitive-behavioral strategies in the instructional materials for teachers. The self-management materials provide a set of electronic tools that children and youth can use to create their own behavior plans for self-management. By helping children take responsibility for their own behavior, internal controls for behavior are established and the need for external control of behavior are reduced. Computer-based training and support mechanisms are an innovative approach for helping students gain control over personal behaviors. Although there are limited data on the use of computer-based instruction to support behavior change in students to date, research results are promising. Fitzgerald and Werner (1996) reported success with a computerized verbal mediation essay as a cognitive retraining procedure to assist a student with significant behavioral disorders in changing his behavior; the computerized essay provided consistent practice and focused the child's attention and thoughts on behavioral choices and consequences. In another case study, the same researchers reported a procedure in which software templates were developed for a student to create self-monitoring materials. This study was the pre-cursor to this work to develop and investigate the use of EPSS tools with children.
Citation
Watson, P., Lynch, J., Fitzgerald, G.E. & Semrau, L.P. (1999). EPSS in the Classroom: Self-Management Tools for Kids. In B. Collis & R. Oliver (Eds.), Proceedings of ED-MEDIA 1999--World Conference on Educational Multimedia, Hypermedia & Telecommunications (pp. 1225-1226). Seattle, WA USA: Association for the Advancement of Computing in Education (AACE). Retrieved October 22, 2019 from https://www.learntechlib.org/primary/p/7006/.
Keywords