You are here:
Using Online Blogs to Develop Student Teachers' Behaviour Management Approaches
ARTICLE
Australian Journal of Teacher Education Volume 36, Number 5, ISSN 0313-5373
Abstract
This paper reports on a study involving 74 third and 17 fourth year student teachers enrolled in a Bachelor of Education (Primary) course at an Australian regional, multi-campus university. These pre-service primary teachers completed the single semester, compulsory subject Managing the Learning Environment, which involves the application of behaviour management theory and research into the primary school classroom. The aim of the study was to investigate the experiences of student teachers using blogs whilst on professional placement and more specifically, the effectiveness of blogs to facilitate reflection on behaviour management. Data were drawn from focus group interviews and blog postings. There were mixed responses to the use of blogs as a learning tool; those who found it useful saw its utility in developing behaviour management strategies, venting emotions and supporting each other, while others considered blogs a time imposition and questioned the usefulness of peer advice. While blog postings demonstrated some evidence of reflection and aligning theory and practice, they were overwhelmingly used for the sharing of behaviour management "tips".
Citation
Reupert, A. & Dalgarno, B. (2011). Using Online Blogs to Develop Student Teachers' Behaviour Management Approaches. Australian Journal of Teacher Education, 36(5), 48-64. Retrieved October 15, 2019 from https://www.learntechlib.org/p/52826/.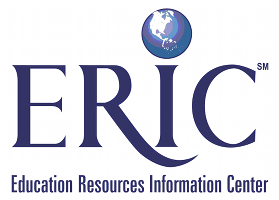 This record was imported from
ERIC
on April 19, 2013. [
Original Record
]
ERIC is sponsored by the Institute of Education Sciences (IES) of the U.S. Department of Education.
Copyright for this record is held by the content creator. For more details see ERIC's copyright policy.
Keywords
References
View References & Citations Map
Anfara, V.A., Brown, K.M., & Mangione, T.L. (2002). Qualitative analysis on stage: Making the research process more public. Educational Researcher, 31(7), 28-38.

Argyris, C. & Schön, D.A. (1974). Theory in practice: Increasing professional effectiveness. San Francisco, CA : Jossey-Bass.

Atici, M. (2007). A small-scale study on student teachers' perceptions of classroom management and methods for dealing with misbehaviour. Emotional& Behavioural Difficulties, 12(1), 15-27.

Boud, D., & Walker, D. (1998). Promoting reflection in professional courses: The challenge of context. Studies in Higher Education, 23(2), 191-206.

Bromfield, C. (2006). PGCE secondary trainee teachers and effective behaviour management: an evaluation and commentary. Support for Learning, 21(4), 188-193.

Chaplain, R.P. (2008). Stress and psychological distress among trainee secondary teachers in England. Educational Psychology, 28(2), 195-209.

Cope, P., & Stephen, C. (2001). A role for practicing teachers in initial teacher education. Teaching and Teacher Education, 17, 913-924.

Deng, L. & Yuen, A.H.K. (2011). Towards a framework for educational affordances of blogs. Computers and Education, 56, 441-451.

Divitini, M., Haugalokken, O., & Morken, E.M. (2005). Blog to support learning in the field: Lessons learned from a fiasco. Paper presented at the Proceedings of the Fifth IEEE International Conference on Advanced Learning Technologies (ICALT'05).

Drabble, A. (2010). Collaborative Online Communication: Establishing Learning Communities for Pre-service Teachers in the Field. International Journal of Learning 16(12), 15-23.

Duffy, P., & Bruns, A. (2006). The use of blogs, wikis and RSS in education: A conversation of possibilities. Proceedings of the Online Learning and Teaching Conference 2006 (pp. 31-38). Brisbane, Australia.

Farmer, B., Yue, A., & Brooks, C. (2007). Using blogging for higher order learning in largecohort university teaching: A case study ICT: Providing choices for learners and learning. Proceedings ascilite Singapore 2007 (pp. 262-270).
Francis, D. (1995). The reflective journal: A window to preservice teachers' practical knowledge. Teaching and Teacher Education, 11(3), 229-241.

Giallo, R., & Little, E. (2003). Classroom behaviour problems: The relationship between preparedness, classroom experiences, and self-efficacy in graduate and student teachers. Australian Journal of Educational& Developmental Psychology, 3, 21-34.

Hagger, H., Burn, K., Mutton, T., & Brindley, S. (2008). Practice makes perfect? Learning to learn as a teacher. Oxford Review of Education, 34(2), 159-178.

Houston, R.W., & Williamson, J.L. (1993). Perceptions of their preparation by 42 Texas elementary school teachers compared with their responses as student teachers. Teacher Education and Practice, 8(2), 27-42.

Hramiak, A. (2010). Online learning community development with teachers as a means of enhancing initial teacher training. Technology, Pedagogy and Education, 19(1), 47 62.

Kyriacou, C. (2001). Teacher stress: Directions for future research. Educational Review, 53, 27-35.

Kyriacou, C. (1993). Research on the development of expertise in classroom teaching during initial training and the first year of teaching. Educational Review, 45(1), 79-87.

Le Cornu, R. (2005). Peer mentoring: Engaging pre-service teachers in mentoring one another. Mentoring& Tutoring: Partnership in Learning, 13(3), 355-366.

Lee, M. (2005). New tools for online collaboration: Blogs, wikis, RSS and podcasting. Training and Development in Australia, 32(5), 17-20.

Louden, W., & Rohl, M. (2006). "Too many theories and not enough instruction": Perceptions of preservice teacher preparation for literacy teaching in Australian schools. Literacy, 40(2) 66-78.

Lowery, N. (2002). Construction of teacher knowledge in context: Preparing elementary teachers to teach mathematics and science. School Science and Mathematics, 102(2), 68-83.

Luca, J., & McLoughlin, C. (2005). Can blogs promote fair and equitable teamwork? ASCILITE 2005: Balance, Fidelity, Mobility: Maintaining the momentum? (pp. 379386).

McLoughlin, C. & Lee, M.J.W. (2010). Developing an online community to promote engagement and professional learning for pre-service teachers using social software tools. Journal of Cases in Information Technology, 12(1), 17-30.

Merrett, F., & Wheldall, K. (1993). How do teachers learn to manage classroom behaviour? A study of teachers' opinions about their inital training with specific reference to classroom behaviour management. Educational Studies, 19(1), 91-107.

Myers, C., & Simpson, D. (1998). Re-creating schools: Places where everyone learns and likes it. Thousand Oaks, CA: Corwin Press.

Nardi, B.A., Schiano, D.J., & Gumbrecht, M. (2004). Blogging as social activity, or, would you let 900 million people read your diary? In J. Herbsleb & G. Olson (Eds.), Proceedings of the 2004 ACM Conference on Computer Supported Cooperative Work (Vol. 6, pp. 222-231). New York: ACM Press.

Ormrod, J.E. (2003). Educational psychology: Developing learners (4 ed.). Upper Saddle River, NJ: Merrill/Prentice-Hall.

Paulus, T. And Scherff, L. (2008). Can anyone offer any words of encouragement?" Online dialogue as a support mechanism for preservice teachers. Journal of Technology& Teacher Education 16(1), 113-136.
Pringle, R. (2002). Developing a community of learners: Potentials and possibilities in web medicated discourse. Contemporary Issues in Technology and Teacher Education, 2(2), 218-233.

Priyadharshini, E., & Robinson-Point, A. (2003). The attractions of teaching: An investigation of why people change careers to teach. Journal of Education for Teaching, 29, 95-112.

Rathel, J.M., Drasgow, E., & Christle, C. (2008). Effects of supervisor performance feedback on increasing preservice teacher's positive communication behaviors with students with emotional and behavioral disorders. Journal of Emotional& Behavioral Disorders, 16(2), 67-77.

Reupert, A., & Woodcock, S. (2010). Success and near misses: Pre-service teachers' use, confidence and success in various classroom management strategies. Teaching and Teacher Education, 26, 1261-1268 Vol 36, 5, April 2011 Australian Journal of Teacher Education

Schön, D.S. (1983). The reflective practitioner: How professionals think in action. London: Temple Smith.

Slee, R. (1995). Changing theories and practices of discipline. London: Falmer Press.

Stiler, G.M., & Philleo, T. (2003). Blogging and blogspots: An alternative format for encouraging reflective practice among preservice teachers. Education, 123(4), 789797.

Stoughton, E.H. (2007). "How will I get them to behave?": Preserviceteachers reflect on classroom management. Teaching and Teacher Education, 23(7), 1024-1037.

Wagner, C. (2003). Put another (b)log on the wire: Publishing learning logs as weblogs. Journal of Information Systems Education, 14(2), 131-132.
These references have been extracted automatically and may have some errors. Signed in users can suggest corrections to these mistakes.
Suggest Corrections to References