You are here:
Students' Roles in Exposing Growing Pains: Using the "Dean's Concerns" to Refine Hybrid Instruction
ARTICLE
IJTLHE Volume 23, Number 2, ISSN 1812-9129
Abstract
This study was instigated when 12 teacher education students expressed four concerns about their hybrid courses (part online, part face-to-face) to the college dean. In an effort gain the perspective of the broader population of students so instructors could improve this delivery method in the college, faculty-researchers sought input related to the "Dean's Concerns" from all students enrolled in hybrid courses. A broadly distributed questionnaire revealed that attitudes towards hybrid courses were positive, but that some problems existed related to student abilities to access course content, relevance, social communications, and their instructors' ability to use technology. Faculty-researchers were not able to determine the effect of any pedagogical changes imposed by technology on student perceptions. Researchers conclude that significant innovations in education can create growing pains for students, but these kinds of pains should be anticipated and accounted for, and that students have an important role in exposing growing pains and can support efforts to improve distance learning. (Contains 5 tables and 4 figures.)
Citation
Foulger, T.S., Amrein-Beardsley, A. & Toth, M.J. (2011). Students' Roles in Exposing Growing Pains: Using the "Dean's Concerns" to Refine Hybrid Instruction. International Journal of Teaching and Learning in Higher Education, 23(2), 150-165. Retrieved August 12, 2020 from https://www.learntechlib.org/p/51003/.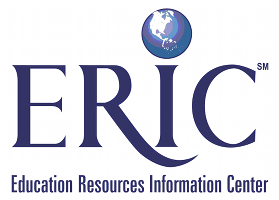 This record was imported from
ERIC
on April 19, 2013. [
Original Record
]
ERIC is sponsored by the Institute of Education Sciences (IES) of the U.S. Department of Education.
Copyright for this record is held by the content creator. For more details see ERIC's copyright policy.
Keywords
References
View References & Citations Map
Adams, J.C., & Seagren, A.T. (2004). Distance education strategy: Mental models and strategic choices. Online Foulger, Amrein-Beardsley, and Toth
Amrein-Beardsley, A., Foulger, T.S., & Toth, M. (2007). Examining the development of a hybrid degree program: Using student and instructor data to inform decision-making. Journal of Research on Technology in Education, 39(4), 331-357.
Ashton, J., & Newman, L. (2006). An unfinished symphony: 21st century teacher education using knowledge creating heutagogies, British Journal of Educational Technology, 37(6), 825-840.
Bennett, G., & Green, F.P. (2001). Student learning in the online environment: No significant difference? Quest, 53, 1-13.

Berner, E.S., & Adams, B. (2004). Added value of video compared to audio lectures for distance learning. International Journal of Medical Informatics, 73(2), 189-193.

Biggs, M.G. (2006). Comparison of student perceptions of classroom instruction: Traditional, hybrid, and distance education. Turkish Online Journal of Distance Education, 7(2), 46-51.

Bonk, C.J., & Dennen, V. (2003). Frameworks for research, design, benchmarks, training, and pedagogy in Web-based distance education. In M.G. Moore& B. Anderson (Eds.), Handbook of distance education (pp. 331-348). Mahwah, NJ:

Buckley, D. (2002). Pursuit of the learning paradigm: Coupling faculty transformation and institutional change. Educause Review, 37(1), 28-38.

Campbell, C.R., & Swift, C.O. (2006). Perceptions of compressed video distance learning (DL) across location and levels of instruction in business courses. Journal of Education for Business, 81(3), 170-174.

Carr, R. & Ledwith, F. (2000). Helping disadvantaged students. Teaching at a Distance, 18, 77-85.

Cheng, H., Lehman, J., & Armstrong, P. (1991). Comparison of performance and attitude in traditional and computer conference classes. The American Journal of Distance Education, 5(3), 5164.
Clark, R. (1994). Media will never influence learning. Educational Technology Research& Development, 41(3), 33-45.
Dillenbourg, P. (2008). Integrating technologies into educational ecosystems. Distance Education, 29(2), 127-140.
Garrison, D.R., & Kanuka, H. (2004). Blended learning: Uncovering its transformative potential in higher education. Internet and Higher Education, 7(2), 95-105.

Hall, G.E., & Hord, S.M. (2006). Implementing change: Patterns, principles, and potholes. Boston: Allyn and Bacon.

Hoffman, J. (2006). Why blended learning hasn't (yet) fulfilled its promises. In C.J. Bonk and C.R. Graham (Eds.), The Handbook of Blended Learning (pp. 27-40). San Francisco: Pfeiffer.

Hollandsworth, R.J. (2007). Managing the podcast lecture: A hybrid approach for online lectures in the business classroom. TechTrends, 51(4), 39-44.

Holmes, B., & Gardner, J. (2006). E-Learning: Concepts and practice. Thousand Oaks, CA: Sage.

Kolb, D.A. (1984). Experiential Learning: Experience as the source of learning and development. New Jersey: Prentice Hall.

Koohang, A., & Durante, A. (2003). Learners' perceptions toward the Web-based distance learning activities/assignments portion of an undergraduate hybrid instructional model. Journal of Information Technology Education, 2, 105-113.

Langan, T. (1997). Online education: A student's perspective. Campus-Wide Information Systems, 14(4), 128-132.

LaRose, R., Gregg, J., & Eastin, M. (1998). Audiographic telecourses for the Web: An experiment. Journal of Computer-Mediated Communication, 4(2). Retrieved from http://jcmc.indiana.edu/vol4/issue2/larose.html

Lin, H. (2008). Blending online components into traditional instruction in pre-service teacher education: The good, the bad, and the ugly. International Journal for the Scholarship of Teaching and Learning, 2(1). Retrieved from http://www.georgiasouthern.edu/ijsotl/v2n1/articles/Lin/index.htm

Martens, R., Bastiaens, T., & Kirschner, P.A. (2007). New learning design in distance education: The impact on student perception and motivation. Distance Education, 28(1), 81-93.
Mishra, P., & Koehler, M. (2006). Technological pedagogical content knowledge: A framework for integrating technology in teacher knowledge. Teachers College Record, 108(6), 1017-1054.

Miles, M.B., & Huberman, A.M. (1994). Qualitative data analysis (2nd ed.). Thousand Oaks, CA: Sage Publications.

Motteram, G., & Forrester, G. (2005). Becoming an online distance learner: What can be learned from students' experiences of induction to distance Foulger, Amrein-Beardsley, and Toth
Naidu, S. (2003). Designing instruction for e-learning. In M.G. Moore& W.G. Anderson (Eds.), Handbook of distance education (pp. 349-365).
Reeves, T., Herrington, J., & Oliver, R. (2004). A development research agenda for online collaborative learning. Educational Technology Research and Development, 52(4), 53-65.

Rogers, E.M. (2003). Diffusion of innovations (5th Ed.). New York: Free Press.

Sarrason, S.B. (1996). Revisiting "The culture of the school and the problem of change". New York: Teachers College Press. Schön, D.A., 1983. The reflective practitioner. London: Basic Books.

Senge, P.M. (2006). The fifth discipline: The art and practice of the learning organization. (Revised Ed.). New York: Doubleday.

Shea, P., Pickett, A., & Li, C.S. (2005). Increasing access to Higher Education: A study of the diffusion of online teaching among 913 college faculty. The International Review of Research in Open and Distance Learning, 6(2). Retrieved from http://www.irrodl.org/index.php/irrodl/article/view/ 238/493
Smart, K.L. & Cappel, J.J. (2006). Students' perceptions of online learning: A comparative study. Journal of Information Technology Education, 5, 201-219.
Swan, K., Shea, P., Fredericksen, E., Pickett, A., Pelz, W., & Maher, G. (2000). Building knowledge building communities: Consistency, contact and communication in the virtual classroom. Journal of Educational Computing Research, 23(4), 389413.

Twigg, C. (1999). Improving learning& Reducing costs: Redesigning large-enrollment courses. Center for Academic Transformation. Retrieved from http://www.thencat.org/Monographs/mono1.pdf

Yurchisin, J. (2005, September 22). Student perceptions of a hybrid course. Academic Exchange Quarterly. Hybrid Instruction 161 Retrieved from http://www.thefreelibrary.com/ Student+perceptions+of+a+hybrid+coursea0138703712

Wheatley, M.J. (1999). Leadership and the new science: Discovering order in a chaotic world. San Francisco: Berrett-Koehler Publishers.

White, C. (2005). Contribution of distance education to the development of individual learners. Distance Education, 26(2), 165-181.

Windschitl, M. (2002). Framing constructivism in practice as the negotiation of dilemmas: An analysis of the conceptual, pedagogical, cultural, and political challenge facing teachers. Review of Educational Research, 72, 131-175.
These references have been extracted automatically and may have some errors. Signed in users can suggest corrections to these mistakes.
Suggest Corrections to References