You are here: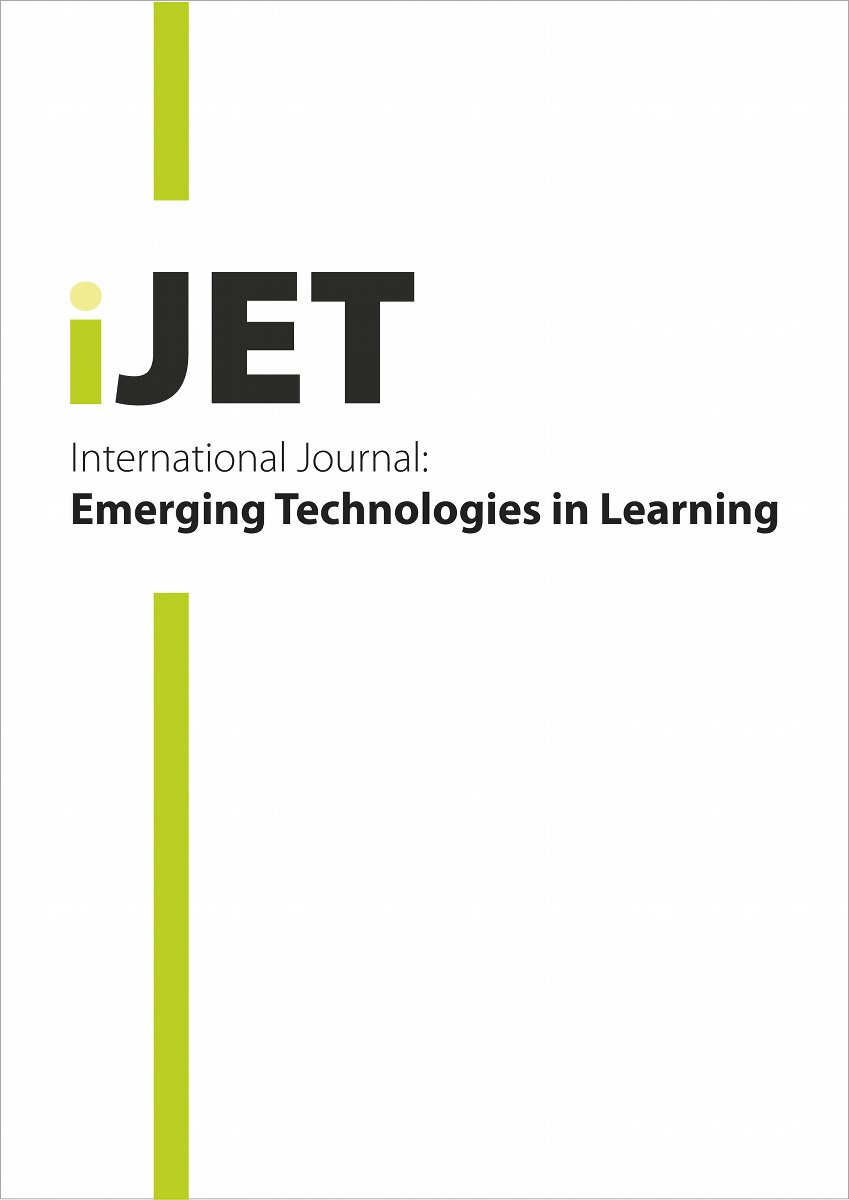 Wayfinding Services for Open Educational Practices
ARTICLE
iJET Volume 3, Number 2, ISSN 1863-0383 Publisher: International Association of Online Engineering, Kassel, Germany
Abstract
To choose suitable resources for personal competence development in the vast amount of open educational resources is a challenging task for a learner. Starting with a needs analysis of lifelong learners and learning designers we introduce two wayfinding services that are currently researched and developed in the framework of the Integrated Project TENCompetence. Then we discuss the role of these services to support learners in finding and selecting open educational resources and finally we give an outlook on future research.
Citation
Kalz, M., Drachsler, H., van Bruggen, J., Hummel, H. & Koper, R. (2008). Wayfinding Services for Open Educational Practices. International Journal of Emerging Technologies in Learning (iJET), 3(2), 24-28. Kassel, Germany: International Association of Online Engineering. Retrieved October 19, 2019 from https://www.learntechlib.org/p/45334/.
Keywords
References
View References & Citations Map
[1] Duffy, T. & Jonassen, D. (1992). Constructivism and the Technology of Instruction: A Conversation. Hillsdale, NJ: Lawrence Erlbaum.

[4] New Media Consortium (Ed.) (2007). The 2007 Horizon Report. ISBN 0-9765087-4-5.

[5] Unesco (2002). Forum on the impact of OpenCourseware for higher education in developing countries. Final report. Paris: Unesco.

[7] Vygotsky, L.S. (1978). Mind and society: The development of higher psychological processes. Cambridge, MA: Harvard University Press.

IEEE LTSC (2002). IEEE Standard for Learning Object Metadata. 1484.12.1-2002.

[9] Foroughi, R. (2004). Proposing New Elements for Pedagogical Descriptions in LOM. In: Uskov, V. (Ed.). Proceedings of the 7th IASTED International Conference on Computers and Advanced Technology in Education, August 16-18, 2004, Kauai, Hawaii, USA. Acta Press. 328-332

[10] Barton, J., Currier, S. & Hey, J. (2003) Building quality assurance into metadata creation: an analysis based on the learning objects and e-prints communities of practice, DC-2003 Proceedings of the International DCMI Metadata Conference and Workshop, September 28-October 2, 2003, Seattle, Washington USA, pp. 3948.

[11] Mason, J. & Sutton, S. (2005). Dublin Core Metadata Initiative Education Working Group. Draft Proposal.

[12] Open Archive Initiative (Ed.) (2002). The Open Archives Initiative Protocol for Metadata Harvesting v 2.0.

[14] Koper, R. & Specht, M. (2007). TenCompetence: Lifelong Competence Development and Learning. In: Sicilia, M.-A. Competencies in Organizational E-Learning. IDEA Group: Hershey, USA.

[15] Merrifield, J., McIntyre, D., & Osaigbovo, R. (2000), Mapping APEL: Accreditation of Prior Experiential Learning in English Higher Education. London. Retrieved July 1, 2006 from http://www.dfes.gov.uk/dfee/heqe/let_final.pdf [16] Landauer, T.K., Foltz, P.W., & Laham, D. (1998). Introduction to Latent Semantic Analysis. Discourse Processes, 25, 259-284.

[17] Foltz, P., Laham, D. & Landauer, T. (1999). Automated Essay Scoring: Applications to Educational Technology. In Proceedings of World Conference on Educational Multimedia, Hypermedia and Telecommunications 1999 (pp. 939-944). Chesapeake, VA:

[20] Wolfe, M.B.W., Schreiner, M.E., Rehder, B., Laham, D., Foltz, P.W., Kintsch, W., Landauer, T.K. (1998). Learning from text: Matching readers and texts by Latent Semantic Analysis. Discourse Processes, 25, 309-336.

[21] Dessus, P. (2004). Simulating Student Comprehension with Latent Semantic Analysis To Deliver Course Readings from the Web. Cognitive Systems, 6(2-3), 227 – 237.

[23] Melville, P., Mooney, R.J., & Nagarajan, R. (2002). Contentboosted collaborative filtering for improved recommendations. Proceedings of 18th National Conference on Artificial Intelligence (pp. 187-192). 28.07 – 01.08.2002, Edmonton, Alberta, Canada

[24] Soboro, I.M., & Nicholas, C.K. (2000). Combining content and collaboration in text filtering. Proceedings of the IJCAI Workshop on Machine Learning in Information Filtering (pp. 86-91). August

[26] Drachsler, H., Hummel, H.G.K., & Koper, R. (2007). Recommendations for learners are different: Applying memorybased recommender system techniques to lifelong learning. Proceedings of Workshop on Social Information Retrieval for Technology-Enhanced Learning (SIRTEL'07), 2nd European Conference on Technology Enhanced Learning (EC-TEL'07). September 17-20, Crete, Greece AUTHORS M. Kalz is a young researcher at the Educational
These references have been extracted automatically and may have some errors. Signed in users can suggest corrections to these mistakes.
Suggest Corrections to References