You are here: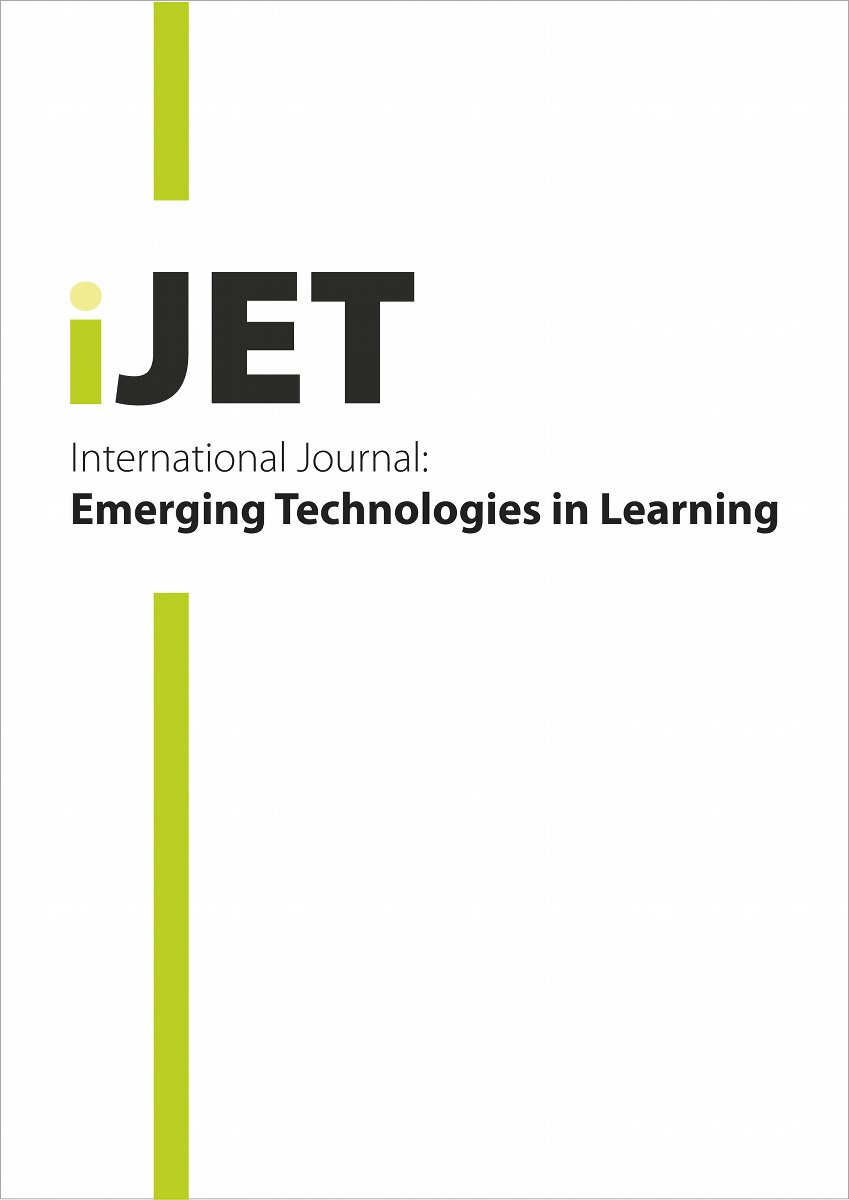 A Conceptual Model of eLearning Adoption
ARTICLE
iJET Volume 6, Number 2011, ISSN 1863-0383 Publisher: International Association of Online Engineering, Kassel, Germany
Abstract
Internet-based learning systems are being used in many universities and firms but their adoption requires a solid understanding of the user acceptance processes. The technology acceptance model (TAM) has been used to test the acceptance of various technologies and software within an e-learning context. This research aims to discuss the main factors of a successful e-learning adoption by students. A conceptual research framework of e-learning adoption is proposed based on the TAM model.
Citation
Abbad, M. (2011). A Conceptual Model of eLearning Adoption. International Journal of Emerging Technologies in Learning (iJET), 6(2011),. Kassel, Germany: International Association of Online Engineering. Retrieved July 22, 2019 from https://www.learntechlib.org/p/45276/.
Keywords
References
View References & Citations Map
[1] Adler, R. (1996) Older adults and computers: Report of a national survey [online] available from< http://www.seniornet.org/ Php/default.php?PageID=5476&Version=o& Font=oFrissen > [15 December 2005].

[2] Agarwal, R. And Prasad, J. (1999) 'Are individual differences germane to the acceptance of new information technologies?' Decision Sciences 30, (2) 361-91.

[4] Alexander, S. And McKenzie, J. (1998) An Evaluation of Information Technology Projects in University Learning. Department of Employment, Education and Training and Youth Affairs, Canberra: Australian Government Publishing Services.

[5] Arbaugh, J.B. And Duray, R. (2002) 'Technological and structural characteristics, student learning and satisfaction with Web-based courses: An exploratory study of two online MBA programs.' Management and Learning 33, (3) 331–347.

[7] Bandura, A. (1997) 'Self-efficacy: toward a unifying theory of behavioral change.' Psychological Review 82, (2) 191-215.

[8] Banga, S. And Downing, K.J. (2000) Moving towards global education in the twenty-first century. Abramson, M., Towards the Global University: Reading Excellence in the Third Millennium, University of Central Lancashire, Preston.

[9] Bates, A.W. (1991) 'Third generation distance education: The challenge of new technology.' Research in Distance Education 3, (2) 10-16.

[10] Bonk, C.J. And Cunningham, D.J. (1998) Searching for learnercentered, constructivist, and socio-cultural components of collaborative educational learning tools. New Jersey: Lawrence Erlbaum Associated, Publishers.

[11] Carswell, A.D. And Venkatesh, V. (2002) 'Learner outcomes in an asynchronous distance educational environment.' International Journal of Human-Computer Studies 56, (5) 475-494.

[13] Conrad, D.L. (2002) 'Conrad, Engagement, excitement, anxiety, and fear: Learners' experiences of starting an online course.' American Journal of Distance Education 16, (4) 205–226.

[16] Davis, F.D., Bagozzi, R.P. And Warshaw, P.R. (1992) 'Extrinsic and intrinsic motivation to use computers in the workplace.' Journal of Applied social Psychology 22, (14) 1111-1122.

[18] Davis, F.D. (1993) 'User acceptance of information technology: system characteristics, user perceptions and behavioral impacts.' International Journal of Man-Machine Studies 38, (1) 475-87.

[20] Fishbein, M. And Ajzen, I. (1975) Belief, attitude, intention and behavior: An introduction to theory and research. Reading, MA: Addison-Wesley.

[21] Frith, K.H. (2002) Effect of conversation on nursing student outcomes in a Web-based course on cardiac rhythm interpretation. Doctoral dissertation, Georgia State University, Atlanta.
[22] Gay, G. And Lentini, M. (1995) 'Use of communication resources in a networked collaborative design Environment.' Journal of Computer Mediated Communication [online] 1, (1) available from< http://cwis.usc.edu/dept/annenberg/vol1/issuel/contents.html > [5
[25] Gunawardena C.N. And Zittle, F.J. (1997) 'Social presence as a predictor of satisfaction within a computer-mediated conferencing environment.' American Journal of Distance Education 11, (3) 8– 26. Doi:10.1080/08923649709526970
[26] Hadley, M. And Sheingold, K. (1993) 'Commonalties and distinctive patterns in teachers' integration of computers.' American Journal of Education 101, (3) 261-315. Doi:10.1086/444044

[27] Hasan, H. And Ditsa, G. (1998) 'The Impact of Culture on the Adoption of IT: An Interpretive Study.' Journal of Global Information Management 7, (1) 5-15.

[28] Hofmann, D.W. (2002) 'Internet-based distance learning in higher education.' Tech Directions 62, (1) 28–32.

[29] Igbaria, M., Gamers, T. And Davis, G.B. (1995) 'Testing the determinants of micro-computer usage via a structural equation model.' Journal of Management Information Systems 11, (4) 87114.

[30] Jiang, J.J., Hsu, M.K., Klein, G. And Lin, B. (2000) 'E-commerce user behavior model: an empirical study.' Human Systems Management19, (4) 265-276.

[31] Kerka, S. (1999) Distance learning, the Internet, and the WorldWide Web. ERIC Digest, ERIC Document Reproduction Service No. ED 395214.

[32] Kim, K., Liu, S. And Bonk, C.J. (2005) 'Online MBA students' perceptions of online learning: Benefits, challenges, and suggestions.' The Internet and Higher Education 8, (4) 335-344.

[35] Mahmood, M.A., Hall, L. And Swanberg, D.L. (2001) 'Factors Affecting Information Technology Usage: A Meta-Analysis of the Empirical Literature.' Journal of Organizational Computing and (2) 107-130.

[38] Mirani R. And King, W.R. (1994) 'Impacts of end-user and information center characteristics on end-user computing support.' Journal of Management Information Systems 11, (1) 141–166.

[39] Moon, J. And Kim, Y. (2001) 'Extending the TAM for a WorldWide Web Context.' Information and Management 38, (4) 217231.

[40] Morgan, D. (1996) 'Focus Groups.' Annual Reviews Inc 22, 129152.

[41] Ngai, E.W.T., Poon, J.K.L. And Chan, Y.H.C. (2007) 'Empirical examination of the adoption of WebCT using TAM.' Computers and Education 48, (2) 250-267. Doi:10.1016/J.compedu.2004.11.007[42]O'cassA. And Fenech, T. (2003) 'Web retailing adoption: exploring the nature of internet users Web retailing behavior.' Journal of Retailing and Consumer Services 10, (1) 81–94. Doi:10.1016/S0969-6989(02)00004-8

[43] Palloff R.M. And Pratt, K. (1999) Building learning communities in cyberspace: Effective strategies for the online classroom. Jossey-Bass Publishers, San Francisco, CA.

[44] Pituch, K.A. And Lee, Y. (2006) 'The influence of system characteristics on e-learning use.' Computers and Education 47, (2) 222244.

[47] Rao, S. And Troshani, I. (2007) 'A conceptual framework and propositions for the acceptance of mobile services.' Journal of Theoretical and Applied Electronic Commerce Research 2, (2) 6173.

[48] Rosenberg, M.J. (2001) E-learning: Strategies for delivering knowledge in the digital age. New York: McGraw-Hill.

[49] Saadé, R. And Bahli, B (2005) 'The impact of cognitive absorption on perceived usefulness and perceived ease of use in on-line learning: an extension of technology acceptance model.' Information and Management 42, (2) 317-327.

[50] Selim, H.M. (2003) 'An empirical investigation of student acceptance of a course websites.' Computers and Education 40, (4) 343360.
[51] Soong, M.H.B., Chan H.C., Chua, B.C. And Loh, K.F. (2001) 'Critical success factors for on-line course resources.' Computers and Education 36, (2) 101-120. Doi:10.1016/S0360-1315(00)00044-0

[52] Stoel, L. And Lee, K.H. (2003) 'Modeling the effect of experience on the student acceptance of web-based courseware.' Internet research: Electronic Network Applications and Policy 13, (5) 364374.

[54] Szajna, B. (1996) 'Empirical evaluation of the revised technology acceptance model.' Management Science 42, (1) 85–92.

[56] Tornatsky, L.G. And Klein, K.J. (1982) 'Innovation characteristics and innovation adoption-implementation: a meta-analysis of findings.' IEEE Transactions on Engineering Management,(1) 28-45.

[57] Veiga, J.F., Floyd, S. And Dechant, K. (2001) 'Towards modeling the effects of national culture on IT implementation and accep-SPECIAL FOCUS PAPER A CONCEPTUAL MODEL OF ELEARNING ADOPTION tance.' Journal of Information Technology 16, (1) 145-158.

[59] Venkatesh, V. And Davis, F. (2000) 'A theoretical extension of the technology acceptance model: four longitudinal field studies.' Management Science 46, (2) 186-204.
[60] Venkatesh, V. And Davis, F.D. (1996) 'A model of the antecedents of perceived ease of use: development and test.' Decision Sciences 27, (3) 451-481.

[61] WEF (2003) World Economic Forum: Report 2003. [online] Available from< http://www.weforum.org > [21 October 2005].

[62] Williams, P. (2002) 'The Learning Web: the development, implementation, and evaluation of Internet-based undergraduate materials for the teaching of key skills.' Active Learning in Higher Education 3, (1) 40-53.
These references have been extracted automatically and may have some errors. Signed in users can suggest corrections to these mistakes.
Suggest Corrections to References