You are here: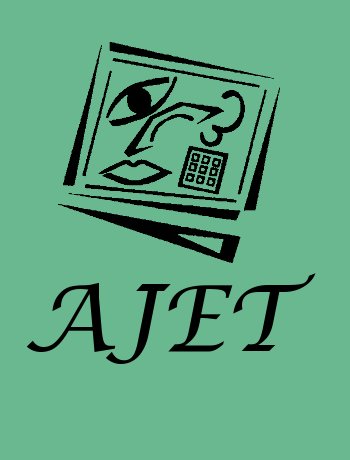 How do students use podcasts to support learning?
ARTICLE
Australasian Journal of Educational Technology Volume 26, Number 2, ISSN 0814-673X Publisher: Australasian Society for Computers in Learning in Tertiary Education
Abstract
Podcasting is used commonly recreationally and is now increasingly used in education. The technology for podcasting is readily available, easy to use and inexpensive, making it an attractive option for providing additional flexible learning resources for students. However, little is known about how podcasts are used by students and the implications for learning. This paper describes how podcasts were used by students in a medical radiation program. In common with many other health science programs, the medical radiation program has a large content load, particularly in first year where courses such as anatomy and physiology are introduced. Students generally used podcasts to review lecture content, especially when they had difficulty with understanding lectures or new terminology. Students generally listened to the recordings whilst viewing the lecture PowerPoint presentations on a home computer. Results from this study indicate that academics need to contemplate the introduction of instructional methods such as podcast lectures within the broader context of instructional goals.
Citation
Scutter, S., Stupans, I., Sawyer, T., King, S. & King, S. (2010). How do students use podcasts to support learning?. Australasian Journal of Educational Technology, 26(2),. Australasian Society for Computers in Learning in Tertiary Education. Retrieved October 16, 2019 from https://www.learntechlib.org/p/44243/.
References
View References & Citations Map
Avgerinou, M., Salwach, J. & Tarkowski, D. (2007). Information design for podcasts. In C. Montgomerie& J. Seale (Eds.), Proceedings of World Conference on Educational Multimedia, Hypermedia and Telecommunications 2007 (pp. 754-756). Chesapeake, VA: AACE.

Barry, T. & Abt, G. (2007). A strategy for using podcasts for teaching and learning in the biosciences. Podcasting Exercise Physiology-Enhancing the student experience: Podcasting Strategy. Centre for Bioscience, The Higher Education Academy, http://www.bioscience.heacademy.ac.uk/ftp/tdf/barrystrategy.pdf

Bell, T., Cockburn, A., Wingkvist, A. & Green, R. (2007). Podcasts as a supplement in tertiary education: An experiment with two computer science courses. In D. Parsons and H. Ryu (Eds), Proceedings Mobile Learning Technologies and Applications (MoLTA) 2007, Massey University. Http://molta.massey.ac.nz/massey/fms//Molta/Bell.pdf

Boulos, M.N.K., Maramba, I. & Wheeler, S. (2006). Wikis, blogs and podcasts: A new generation of web-based tools for virtual collaborative clinical practice and education. BMC Medical Education, 6:41. Http://www.biomedcentral.com/1472-6920/6/41

Brabazon, T. (2006). Socrates in earpods? The ipodification of education. Fast Capitalism, 2(1). Http://www.uta.edu/huma/agger/fastcapitalism/2_1/brabazon.html

Brittain, S., Gllowacki, P., van Ittersum, J. & Johnson, L. (2006). Podcasting lectures: Formative evaluation strategies helped identify a solution to a learning dilemma. EDUCAUSE Quarterly, No 3, 24-31. Http://www.educause.edu/EDUCAUSE+Quarterly/EDUCAUSE QuarterlyMagazineVolum/PodcastingLectures/157413

Bull, G. (2005). Podcasting and the long tail. Learning and Leading with Technology, November 2005, 24-27. [verified 20 Mar 2010] http://www.eric.ed.gov:80/ERICDocs/data/ericdocs2sql/content_storage_01/0000019b/80/1e/1d/fc.pdf

Campbell, G. (2005). There's something in the air: Podcasting in education. EDUCAUSE Review, 40(6), 32-47. Http://www.educause.edu/EDUCAUSE+Review/EDUCAUSEReview MagazineVolume40/TheresSomethingintheAirPodcast/158014

Chan, A. & Lee, M. (2005). An MP3 a day keeps the worries away: Exploring the use of podcasting to address preconceptions and alleviate pre-class anxiety amongst undergraduate information technology students. In D. Spennemann& L. Burr (Eds), Good practice in practice. Proceedings of the Student Experience Conference (Charles Sturt University) Wagga Wagga, NSW Sept 2005 pp 59-71. Http://www.csu.edu.au/division/studserv/sec/papers/chan.pdf

Cook, D.A. (2009). The failure of e-learning research to inform educational practice, and what we can do about it. Medical Teacher, 31(2), 158-162.

Deal, A. (2007). Podcasting: A teaching with technology white paper. Office of Technology for Education& Eberly Center for Teaching Excellence, Carnegie Mellon University. Verified 20 Mar 2010] http://www.cmu.edu/teaching/resources/PublicationsArchives/StudiesWhitepapers/Podcasting_Jun07.pdf

Dobozy, E. (2007). The digitalisation of pedagogy: Dressed-up consumerism, techno-utopianism or genuine benefit? Proceedings Australian Association for Research in Education Conference, Edith Cowan University. Perth WA. Http://www.aare.edu.au/07pap/dob07067.pdf

Dyson, L., Litchfield, A., Lawrence, E., Raban, R. & Leijfdekkers, P. (2009). Advancing the mlearning research agenda for active, experiential learning: Four case studies. Australasian Journal of Educational Technology, 25(2), 250-267.

Fietze, S. (2009). Podcast in higher education: Students usage behaviour. In Same places, different spaces. Proceedings ascilite Auckland 2009. Http://www.ascilite.org.au/conferences/auckland09/procs/fietze.pdf

Frydenberg, M. (2006). Principles and pedagogy: The two P's of podcasting in the information technology classroom. Proceedings of ISECON, Champagne, Nov 2006 Vol 23 pp 1-10.

Kennedy, G.E., Judd, T.S., Churchward, A., Gray, K. & Krause, K.-L. (2008). First year students' experiences with technology: Are they really digital natives? Australasian Journal of Educational Technology, 24(1), 108-122. Http://www.ascilite.org.au/ajet/ajet24/kennedy.html

Kuh, G.D. (2007). What matters to student success in the first year of university? 10th Pacific Rim First Year in Higher Education Conference 2007. Brisbane Australia. Http://www.fyhe.com.au/past_papers/papers07/abstracts/george_kuh.html

Lee, M. & Chan, A. (2007). Reducing the effects of isolation and promoting inclusivity for distance learners through podcasting. Turkish Online Journal of Distance Education, 8(1). Http://tojde.anadolu.edu.tr/tojde25/articles/Article_7.htm

Maag, M. (2006). Podcasting and MP3 players: Emerging education technologies. Computers, Informatics, Nursing, 24(1), 9-13.

McInnes, C. (2001). Signs of disengagement? The changing undergraduate experience in Australian universities. Inaugural Professorial Lecture, The University of Melbourne. Scutter, Stupans, Sawyer and King 191

McKinney, A.A. & Page, K. (2009). Podcasts and videostreaming: Useful tools to facilitate learning of pathophysiology in undergraduate nurse education? Nurse Education in Practice, 9(6), 372-376.

Palmer, E. & Devitt, P. (2007). A method for creating interactive content for the IPod, and its potential use as a learning tool: Technical advances. BMC Medical Education, 7: 32 http://www.biomedcentral.com/1472-6920/7/32

Percac, S. & Armstrong, E.G. (1999). Introducing a problem-based anatomy course in a traditional curriculum: A Croatian experience. Medical Teacher, 20, 114-119.

Tynan, B. & Colbran, S. (2006). Podcasting, student learning and expectations. In Whose learning, Whose technology? Proceedings ascilite Sydney 2006. Http://www.ascilite.org.au/conferences/sydney06/proceeding/pdf_papers/p132.pdf
These references have been extracted automatically and may have some errors. Signed in users can suggest corrections to these mistakes.
Suggest Corrections to References