You are here: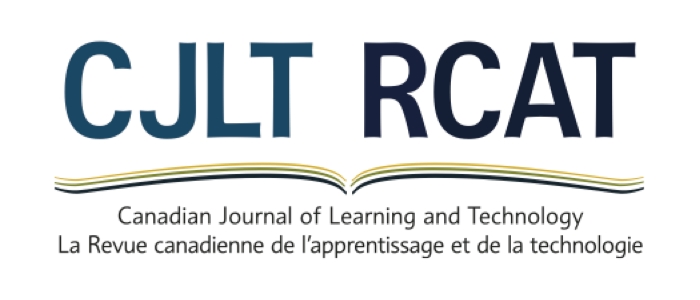 Online professional development conferences: An effective, economical and eco-friendly option
ARTICLE
Lynn Anderson, Terry Anderson, Centre for Distance Education, Athabasca University
CJLT Volume 35, Number 2, ISSN 1499-6677 e-ISSN 1499-6677 Publisher: Canadian Network for Innovation in Education
Abstract
In order to stay current within their field, many professionals regularly attend conferences and training events in distant locales. Travel to these conferences costs professionals, and their sponsor organizations, both time and money. In the past the benefits afforded by these conferences, and the lack of comparable alternatives, have provided justification for these expenditures. However, recent studies have shown that the cost of travel extends beyond the pocketbook. Transportation is a major contributor of carbon dioxide (CO2) emissions, a key suspect in the argument for the negative impact of global climate change. This paper examines the potential effects of travel to these conferences on the environment and promotes online conferences as a comparable alternative to face-to-face events. A successful online conference is used to demonstrate the magnitude of the environmental and economical benefits of online conferences. The authors posit that online conferencing technologies have evolved such that they now offer another option for professional development that is effective, economical and environmentally friendly. Résumé : Afin de rester à jour dans leur domaine, de nombreux professionnels participent régulièrement à des colloques et à des activités de formation dans des endroits éloignés. Se déplacer pour assister à de tels congrès ou colloques demande des investissements à la fois en temps et en argent de la part des professionnels et de leurs établissements parrains. Si, par le passé, les bénéfices que procuraient ces colloques et l'absence de solutions de rechange comparables justifiaient de telles dépenses, des études récentes ont toutefois montré que les frais de déplacement s'étendent au-delà des coûts financiers. Les transports constituent une source majeure des émissions de dioxyde de carbone (CO2), un composé soupçonné d'être l'un des facteurs clés de l'impact négatif de l'humain sur le changement climatique mondial. Le présent article examine les effets potentiels des déplacements à de tels colloques sur l'environnement et fait la promotion des activités de formation en ligne comme solution de rechange comparable à des événements auxquels on doit assister en personne. Une activité de formation en ligne réussie est exploitée afin de démontrer l'ampleur des avantages environnementaux et économiques que présentent les formations en ligne. Les auteurs postulent que les technologies de conférence en ligne ont évolué de telle sorte que ces dernières représentent dorénavant une nouvelle manière de suivre des activités de perfectionnement professionnel, en plus d'être une option efficace, économique et écologique.
Citation
Anderson, L., Anderson, T. & Anderson, T. (2010). Online professional development conferences: An effective, economical and eco-friendly option. Canadian Journal of Learning and Technology / La revue canadienne de l'apprentissage et de la technologie, 35(2),. Canadian Network for Innovation in Education. Retrieved January 28, 2020 from https://www.learntechlib.org/p/42984/.
References
View References & Citations Map
Anderson, T. (1996). The Virtual Conference: Extending professional education in cyberspace. International Journal of Educational Telecommunications, 2(2/3), 121-135. Retrieved May 21, 2001, from: http://www.ascusc.org/jcmc/vol3/issue3/anderson.html

Belford, T. (2008, October 24). Adapting to an eco-friendly itinerary. Globe and Mail. Retrieved Oct. 25, 2008, from: http://www.theglobeandmail.com/

British Council (2008). Exeter Online. Retrieved March 17, 2008, from http://exeteronline.britishcouncil.org/

CDIAC. (2009). 2005 per capita Fossil Fuel CO2 Emission Rates. Retrieved Feb. 3, 2009, from http://cdiac.ornl.gov/trends/emis/top2005.cap

Declan, D. (2010). Flight risk aviation looks to mitigate carbon emissions. Engineers Journal 64 (1), p56-58.

Direct Learn. (2008). Supporting Deaf People 2008. Retrieved Sept. 6, 2008, from http://www.online-conference.net/sdp2008.htm

EcoBusinessLinks (2009). Carbon Emission Offset Directory. EcoBusinessLinks.com. Retrieved march 9, 2009, from http://www.ecobusinesslinks.com/carbon_offset_wind_credits_carbon_reduction.htm

Expedia. (2009). Expedia.com. Retrieved February 27, 2009, from http://www.expedia.com/default.asp?rfrr=-1065 & Mcecid=ipsplash_ca

Gillenwater,M., Broekhoff, D., Trexler, M., Hyman, J., & Fowler, R. (2007). Policing the voluntary carbon market. Nature Reports Climate Change Nov, 2007. Retrieved March 6, 2009, from http://www.nature.com/climate/2007/0711/full/climate.2007.58.html

Hansen, J.E. (2006) October 17). Can we still avoid dangerous human-made climate change? Social Research:

IATEFL (2008). Exeter 2008 – IATEFL Annual conference and Exhibition. Retrieved March 17, 2008, from http://www.iatefl.org/content/conferences/2008/index.php

IPCC (2007). Summary for Policymakers. In: Climate Change 2007: The Physical Science Basis. Contribution of Working Group I to the Fourth Assessment Report of the Intergovernmental Panel on Climate Change [Solomon, S., D. Qin, M. Manning, Z. Chen, M. Marquis, K.B. Averyt, M.Tignor and H.L. Miller (eds.)]. Cambridge, United Kingdom and New York, NY, USA: Cambridge University Press.. ISA Research& Consulting. (2007). A Definition of "Carbon Footprint". (Research Report). Durham, UK: Wiedmann, T., & Minx, J. Retrieved Nov. 24, 2008, from http://www.censa.org.uk/reports.html

Kasser, J. (2001). Enhancing conferences and symposia using web based asynchronous techniques. The 11th International Symposium of the INCOSE, Melbourne, Australia. Retrieved September 26, 2007, from http://www.unisa.edu.au/seec/pubs/01papers/enhancing%20webconf.pdf

Kimura, B., & Ho, C. (2008). Online conferences and workshops: Affordable& Ubiquitous learning opportunities for faculty development. Distance Learning and Internet Conference 2008 (pp. 61-65). Tokyo:

Marquart, S., Ponater, M., Mager, F., & Sausen, R. (2003). Future development of contrail cover, optical depth, and radiative forcing: Impacts of increasing air traffic and climate change. Journal of Climate, 16, 2890-2904.

Minshull, G. (2006). Evaluation Report Highlights, Innovating e-Learning 2006 Online Conference. Retrieved on August 30, 2007, from http://www.jisc.ac.uk/uploaded_documents/evaluation%20highlights%20innovating%20e-learning%202006.doc

National Rail. (2009). National Rail Enquiries. Retrieved February 27, 2009, from http://www.nationalrail.co.uk/

Pearce, F. (2010, March 2). Climategate scientist questioned in Parliament. New Scientist. Retrieved March 2, 2010 from: http://www.newscientist.com/article/dn18599-climategate-scientist-questioned-in-parliament.html

Rosenthal, E. & Revkin, A.C. (2007, February 3). Science Panel Calls Global Warming 'Unequivocal'. The New York Times. Retrieved Nov. 26, 2008, from http://www.nytimes.com/2007/02/03/science/earth/03climate.html

Safire, W. (2008, February 17). On Language: Footprint. The New York Times. Retrieved Nov. 25, 2008, from http://www.nytimes.com/2008/02/17/magazine/17wwln-safire-T.html

Schmidt, C.W. (2009). Carbon Offsets: Growing Pains in a Growing Market. Environmental Health Perspectives 117 (2). P. A62 (7).

Solomon, S., Plattner, G-K., Knutti, R. & Friedlingstein, P. (2009). Irreversible climate change due to carbon dioxide emissions. Proceedings of the National Academy of Sciences of the United States of America (PNAS) 106 (6), 1704-1709.

Steinkuehler, C. (2004). Learning in massively multiplayer online games. Proceedings of the 6th International Conference on Learning Sciences. Retrieved October 28, 2007, from http://www.academiccolab.org/resources/documents/SteinkuehlerICLS2004.pdf

Stohl, A. (2008). The travel-related carbon dioxide emissions of atmospheric researchers. Atmospheric Chemistry and Physics 8, 6499-6504. Retrieved December 16, 2008 from http://www.atmos-chem-phys.net/8/issue21.html

Stone, L. (2007). Retrieved March 5, 2009, from Linda Stone's Thoughts on Attention and Specifically, Continuous Partial Attention: http://www.lindastone.net/

Vehicle Certification Agency (2007). Car Fuel Data Booklet 2007. VCACarFuelData.org.uk: Website of the Vehicle Certification Agency [online]. Accessed on Feb. 2, 2009 from http://www.vcacarfueldata.org.uk/index.asp

Wang, Y. (1999). Online conference: A participant's perspective. THE Journal (Technological Horizons in Education) 26(8), 70.

Wenger, E., McDermott, R.A., & Snyder, W. (2002). Cultivating communities of practice: A guide to managing knowledge. Boston: Harvard Business School Press.

Wente, M. (2010, February 5). The great global warming collapse. The Globe and Mail. Retrieved March 2, 2010, from: http://www.theglobeandmail.com/news/opinions/the-great-global-warming-collapse/article1458206/
These references have been extracted automatically and may have some errors. Signed in users can suggest corrections to these mistakes.
Suggest Corrections to References