You are here: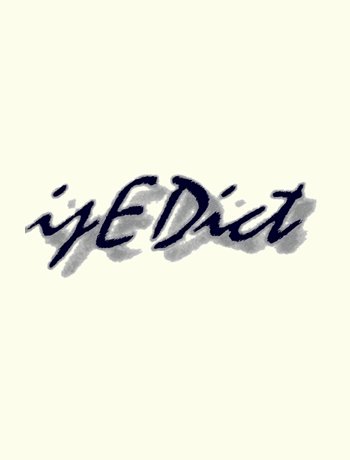 Science practical work instructional technologies and open distance learning in science teacher training: A case study in Zimbabwe
ARTICLE
IJEDICT Volume 8, Number 2, ISSN 1814-0556 Publisher: Open Campus, The University of the West Indies, West Indies
Abstract
The practical work component offers unique challenges for university science courses. This is even more pertinent in an Open and Distance Learning (ODL) environment like the Bindura University of Science Education's Virtual and Open Distance Learning (VODL) programme. Effective ODL education should be flexible enough to accommodate science disciplines with practical components. The main challenges with practical work in ODL are that students are geographically scattered and that they come from very different educational backgrounds. In spite of these constraints, there is an equivalence motive as justification for compulsory practical work as a means to put degrees and diplomas in science education awarded through ODL programmes on the same level of achievement as those offered conventionally as they should equally develop practical scientific inquiry and problem solving skills. This Case Study evaluates the use of instructional technologies for science practical work, adopting Kumar et al (2005)'s five-stage model. The research revealed that although lecturers place great value on practical work, in practice they prefer using lecture notes and internet downloads more than other instructional technologies. Research participants do not use online tutoring at all though the philosophy of VODL requires the use of such technologies that support student-centred learning.
Citation
Bhukuvhani, C., Mupa, M., Mhishi, M. & Dziva, D. (2012). Science practical work instructional technologies and open distance learning in science teacher training: A case study in Zimbabwe. International Journal of Education and Development using ICT, 8(2), 17-27. Open Campus, The University of the West Indies, West Indies. Retrieved May 22, 2019 from https://www.learntechlib.org/p/42348/.
Keywords
References
View References & Citations Map
Baran, J., Currie, R., & Kennepohl, D. (2004). Remote instrumentation for the teaching laboratory. Journal of Chemical Education Vol.81 pp 1814–1816.

Basson, I. (2010) Addressing the school-university physics practical skills gap. Http://www.assaf.org.za/wp-content/uploads/2010/10/Basson-physics-skills-gap.pdf [Accessed 23 March 2011]

Bennett, S., Metcalfe, J., Scanlon, E., Thomas, J. & Williams, D. (1995). Opening up science: the teaching of science at the UK Open University In One world many voices: Quality in Open and Distance Learning. Selected papers from the 17th World Conference of the International Council for Distance Education.Vol. 1, editor D. Sewart. UK: ICDE and UKOU. Bertocco, M.,Ferraris, F.,Ferrero, A.,Offelli, C.,Parvis, M. And Piuri, V. (2000) A Web-Based Distributed Virtual Educational Laboratory. IEEE Transactions on Instrumentation and Measurement. Vol. 49. No.2. Pp 349-356.

Chetsanga, C. (2001) An Analysis of the cause and effect of Brain Drain in Zimbabwe. Scientific and Industrial Research Development Centre.

Chikuya, H.H. (2007) Teacher Education within the Context of Open and Distance Learning in Zimbabwe: A Case Study. Unpublished PhD Thesis. University of South Africa.

Cohen, L. And Manion, L. (1994) Research Methods in Education 4th Edition. London: Routeledge.

Jones, B. (1999)

De Jong, T. (2006) Computer Simulations: Technological advances in inquiry learning. Science 312:532-533

De Jong T. & Van Joolingen W.R. (1998) Scientific discovery learning with computer simulations of conceptual domains. Review of Educational Research 68, 179–201

Gunstone, R.F. And Champagne, A.B. (1990) Promoting conceptual change in the laboratory. In The Student Laboratory and the science curriculum (ed. E. Hegarty-Hazel), pp 159-182.

Hofstein, A. And Lunetta, V. (2004) The laboratory in science education: Foundation for the twenty-first century. Science Education 88:28-54

Huppert, J. & Lazarowitz, R. (2002) Computer simulations in the high school: students' cognitive stages, science process skills and academic achievements in microbiology. International Journal of Science Education 24: 803-821
Hsu, Y.S. & Thomas, R.A. (2002) The Impacts of a web-aided instructional simulation on science learning. International Journal of Science Education.

Inyega, J. And Tompson, N. (2002) Change in Attitudes towards Teaching Strategies in Secondary School Teachers in Kenya Following In-service Professional Development. Paper presented at annual conference of SAETS, 2002, Kennesaw, GA.

Kelly, G.J., Brown C. And Crawford, T. (2000) Experiments, Contingencies, and Curriculum: Providing Opportunities for Learning through Improvisation in Science Teaching. Science Education 84:624–657

Kennepohl, D. (2000). Microscaled Laboratories for home study: A Canadian solution. Chemeda: Te Australian Journal of Chemical Education, 54/55/56, 25–31.

Kennepohl, D. (2001). Using computer simulations to supplement teaching laboratories in chemistry for distance delivery. Journal of Distance Education, 16(2), 58–65.

Kocijancic, S. And Sullivan, C. (2002) Integrating virtual and true laboratory in science and technology education. Frontiers in Education Vol. 1.

Kirithivasan, S., Baru,M., and Iyer S.(2006) Satellite based Interactive Distance Education: A Scalable and quality learning model. Indian Institute of Technology.Bombay.

Kumar, K.S., Krishna, K.R. And Rao, D.B. (2004) Methods of Teaching Chemistry. Discovery Publishing House.

Kyle, W.C. (2006) The road from Rio to Johannesburg: Where are the footpaths to/from science education. International Journal of Science and Mathematics Education 4: 1-18.

Lim, C.P. And Chai, C.S. (2008) Teachers' pedagogical beliefs and their planning and conduct of computer-mediated classroom lessons. British Journal of Educational Technology 39(5): 807-828.

Limon, M. And Mason, L. (2002) Reconsidering conceptual change: Issues in Theory and Practice. Dordrecht: Kluwer

Martinez-Jiménez, P., Pontes-Pedrajas, A., Polo, J., & Climent-Bellido, M.S. (2003). Learning in chemistry with virtual laboratories. Journal of Chemical Education, 80, 346–352.

Miller, R. (2004) The Role of Practical work in teaching and learning of Science. Retrived from www1.nationalacademies.org.org/bose/miller_draftpaper_jun_04.pdf [Accessed 24 February 2011]

Ndirangu, M., Kathuri, N.J. And Mungai, C. (2003) Improvisation as a Strategy for Providing Science Teaching Resources: An experience from Kenya. International Journal of Educational Development 23 (1): 75-84

Pajo, K. & Wallace, C. (2001) Barriers to the uptake of web-based technology by university teachers. Journal of Distance Education 16: 70-84

Pimpro, P.K (2005) Improvisation in Science: Teaching of Physics at Low-Cost with Locally Available Materials. Retrieved from www.sec.org.za/physics/pkpimpro.html [Accessed 12 January 2005]

Resnick, M. (1998) Technologies for lifelong kindergarten. Educational Technology Research and Development 46:43:55

Ronen, M. & Eliahu, M. (2000) Simulation-a bridge between theory and reality: the case of electric circuits. Journal of Research in Science Teaching 40: 792-823.

Rowe, C. (1994) Assessing the Effectiveness of Open Learning: The British Aerospace Experience. Industrial and Commercial Training Vol. 26 No. 4. Pp22-27

Scheckler,R.K. (2003) Virtual labs: a substitute for traditional labs? International Journal of Developmental Biology 47:231-236

Steinberg, R.N. (2000) Computers in Teaching science: to simulate or not to simulate? American Journal of Physics 68:S37-S41
Tao, P. And Gunstone, R. (1999) The process of conceptual change in force and motion during computer supported physics instruction. Journal of Research in Science Teaching 36:859-882

Woodley, R. (2009) Practical work in School science-Why it is important? Retrived from www.gettingpractical.org.uk/documents/SSRSSAT000.pdf [Accessed 24 April 2011]

Zacharia, Z.C. (2007) Comparing and combining real and virtual experimentation: an effort to enhance students' conceptual understanding of electric circuits. Journal of Computer Assisted Learning 23 (2): 120-132
Zacharia, Z.C. (2003) Beliefs, attitudes, and intentions of science teachers regarding the educational use of computer simulations and inquiry-based experiments in physics. Journal of Research in Science Teaching 40:792-823
These references have been extracted automatically and may have some errors. Signed in users can suggest corrections to these mistakes.
Suggest Corrections to References