You are here: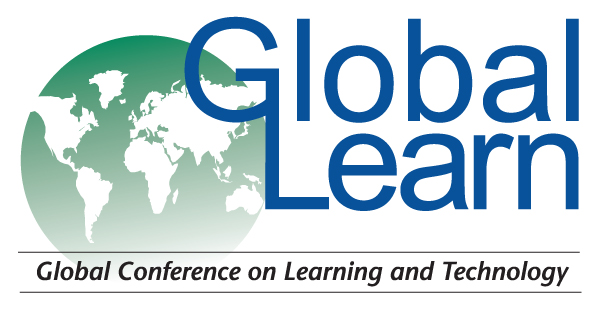 The online social networking of higher education academic communities
PROCEEDINGS
Cameron Richards, Unviersity of Technology Malaysia, Malaysia
Global Learn, in Penang, Malaysia ISBN 978-1-880094-79-2 Publisher: Association for the Advancement of Computing in Education (AACE)
Abstract
New social networking software and related Web 2.0 technologies have become very popular in recent years. However beyond the use of blogs for reflective journals and alumni Facebook pages, there has generally been little integrated use of social networking tools and related Web 2.0 technologies in higher education. This paper will explore the requirements for and obstacles to more effective use of online social networking in higher education communities. It will propose that: (a) if a critical mass of skills and usage could be achieved by teachers, administrators and researchers then social networking has the potential to significantly and productively transform higher education; and (b) the key to achieving such a 'critical mass' in educational contexts perhaps lies in giving people an appropriate reason to interact. In short the paper will explore the requirements for a more effective harnessing of the exemplary possibilities of online social networking in higher education contexts.
Citation
Richards, C. (2010). The online social networking of higher education academic communities. In Z. Abas, I. Jung & J. Luca (Eds.), Proceedings of Global Learn Asia Pacific 2010--Global Conference on Learning and Technology (pp. 1364-1371). Penang, Malaysia: Association for the Advancement of Computing in Education (AACE). Retrieved May 22, 2019 from https://www.learntechlib.org/primary/p/34351/.
Keywords
References
View References & Citations Map
Anderson,P. (2007). What is Web 2.0? Ideas,technologies and implications for education. JISC reports. Http://www.jisc.ac.uk/media/documents/techwatch/tsw0701b.pdf Berners-Lee, T. Hendler,J. & Lassila, O. (2001). The Semantic Web.. Scientific American Magazine. Http://www.sciam.com/article.cfm?id=the-semantic-web&print=true.
Brown, J.S. & Duguid, P. (2002). The Social Life of Information, Harvard Business School Press.
Cornford, J. & Pollock, N. (2003). Putting the University Online: Information, technology and organizational change, Buckingham, U: Open University Press. Courant, Paul N. (2008). Scholarly Practice in the Digital Age. Proceedings of the 2008 EDUCAUSE Center for Applied Research (ECAR) Symposium, Boca Raton, FL, December 5, 2008, available from http://www.educause.edu/ecar. Daniel, J. (1996). Mega-Universities and Knowledge Media, London: Kogan Paul.
Design-Based Research Collective. (2003). Design-based research: An emerging paradigm for educational inquiry. Educational Researcher, 32(1), 58.
Garrett, R. (2004). The Real Story Behind the Failure of U.K. EUniversity, Educause Quartely Magazine, 27 (4)
Gladwell, M. (2000). The Tipping Point: How little things can make a big difference. Little Brown.
Gougn, M. (2008). The future wellbeing of postgraduate communities. UK National Postgraduate Committee, http://www.npc.org.uk/features/featuresarchive/thefuturewellbeingofpostgraduatecommunities Jonassen D. & Land, S. (eds) (2000). Theoretical Foundations of Learning Environments, Mahwah, NJ: Lawrence Erlbaum Associates.
Laurillard, D. (2006), Rethinking University Teaching: A conversational framework for the effective use of learning technologies. 2nd edn., New York: Routledge/Falmer.
O'Reilly, T. (2005). What is Web 2.0: Design Patterns and Business Models for the Next Generation of Software, O'Reilly Network,. Http://www.oreillynet.com/pub/a/oreilly/tim/news/2005/09/30/what-is-web-20.html
Paloff, R. & Pratt, K. (1999). Building learning communities in cyberspace: effective strategies for the online classroom, San Francisco: Jossey-Bass.
Reigeluth, C. & Frick, T. (1999). Formative research: A methodology for creating and improving design theories. In Reigeluth, C (Ed). Instructional-design theories and models. Vol II., Mahweh, NJ: Lawrence Erlbaum. 633-652
Rheingold, H. (2002). Smart Mobs: The next social revolution, Cambridge, MA: Perseus Publishing.
Richards, C. (2002). Distance education, on-campus learning and e-learning convergences. International Journal of Elearning, 1,3, 30-39.
Richards, C. (2004). 'From old to new learning: Global dilemmas, exemplary Asian contexts, and ICT for cultural change in education', Globalisation, Societies and Education, 2, 3, 337 – 353
Richards, C. (2005), 'The design of activities, projects, and contexts for effective learning with ICT'. Language Learning and Technology, 8, 4
Richards, C. (2005). 'Activity-reflection e-portfolios: An approach to the problem of effectively integrating ICTs in teaching and learning', Teaching and Learning Conference, Refereed Proceedings, Murdoch University, Feb. 2005. Http://lsn.curtin.edu.au/tlf/tlf2005/refereed/richards.html
Richards C. (2006). 'Towards an Integrated Framework for Designing Effective ICT-Supported Learning Environments: The challenge of reconciling technology and pedagogy', Technology, Pedagogy, and Education, 15, 1, 239-255
Richards, C. & Nair, G. (2007). 21st Century knowledge-building in AsiaPacific contexts: Towards a multi-disciplinary framework for linking ICT-based social and personal contexts of education and development, The Electronic Journal of Information Systems in Developing Countries, Vol.30, Online: www.ejisdc.org http://www.ejisdc.org/ojs2/index.php/ejisdc/article/view/468
Shirky, C. (2008). Here Comes Everybody: The power of organizing without organizations, New York: Penguin Press.
Simoes, L. & Borges Gouveia, L.(2008), "Web 2.0 and Higher Education: Pedagogical implications". Proceedings of the 4th International Barcelona Conference on Higher Education, Vol. 2. Knowledge technologies for social transformation. Barcelona: GUNI. Available at http://www.guni-rmies.net
Tapscott, D. & Williams, A.D. (2006). Wikinomics: How mass collaboration changes everything. New York: Penguin Books Wenger, E. McDermott, R. & Snyder, W. (2002). Cultivating communities of practice, Boston, Ma.: Harvard Business School Press.
Weigel, V (2003). Deep Learning for a Digital Age, San Francisco, CA: Jossey-Bass
Zittrain, J. (2008). The Future of the Internet– and How to Stop It. Yale University Press
These references have been extracted automatically and may have some errors. Signed in users can suggest corrections to these mistakes.
Suggest Corrections to References