You are here: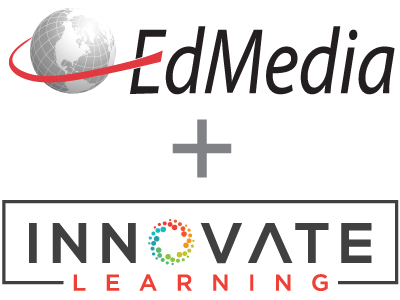 Social Constructivism in Games Based Learning in The South African Context
PROCEEDINGS
Thato Foko, Centre for Information Technology in Higher Education, South Africa ; Alan Amory, University of Johannesburg, South Africa
EdMedia + Innovate Learning, in Vienna, Austria ISBN 978-1-880094-65-5 Publisher: Association for the Advancement of Computing in Education (AACE), Waynesville, NC
Abstract
This research investigates the use of computer video games in teaching and learning of learners from disadvantaged communities and is guided by the design experiment/development research paradigm, which calls for a pragmatic epistemology that regards learning theory as being collaboratively shaped by researchers and practitioners with the overall goal of solving real problems. Participating schools are Buhlebemfundo Secondary, Qhakaza High and University of Zululand. Vygotsky's social constructivism which views learning as a social construct mediated by language grounds the study. Firstly, the study examines the effectiveness of an adventure game Zadarh to overcome misconceptions related to photosynthesis and respiration. Secondly, yKhozi, a 3D virtual world adventure game, is utilized to determine if games, when used as mediating artefacts in a social context, support the development of educational literacy and communication skills. Finally, the study concludes that computer games are effective learning tools if designed to inculcate social interactions and dialogue.
Citation
Foko, T. & Amory, A. (2008). Social Constructivism in Games Based Learning in The South African Context. In J. Luca & E. Weippl (Eds.), Proceedings of ED-MEDIA 2008--World Conference on Educational Multimedia, Hypermedia & Telecommunications (pp. 5757-5764). Vienna, Austria: Association for the Advancement of Computing in Education (AACE). Retrieved May 27, 2020 from https://www.learntechlib.org/primary/p/29180/.
Keywords
References
View References & Citations Map
Adams, J.C. (1998). The use of a virtual world to address misconceptions held by students regarding photosynthesis and respiration. MA Thesis. University of Natal.
Amory, A. (2000). Virtual Learning Spaces: Harnessing the power of modern technology to create interactive learning environments. Unpublished Project Document.
Amory, A. (2007). Game object model version II: a theoretical framework for educational game development. Education Technology and Research Development, 55(1), 51-77.
Amory, A. & Seagram, R. (2003). Education Games models: conceptualisation and evaluation. South African Journal of Higher Education. 17(2), 206 – 217 Amory, A. Naicker, K., Vincent, J., & Adams, C. (1999). The use of computer games as an educational tool: Identification of appropriate game types and elements. British J. Of Educational Technology. 30, 4 (1999), 311-321.
Angelil-Carter, S. (1998). Access to Success: Literacy in academic contexts. Cape Town: University of Cape Town Press
Asmal, K. & Wilmot, J. (2001) Education and Democracy in South Africa today. Daedalus, 130(1): 185-205. Blosser, P.E., 2000. Science Misconceptions Research and Some Implications for the Teaching of Science to Elementary School Students. ERIC/SMEAC Science Education Digest. Vol.1. Available From: http://www.ericfacility.net/databases/ERIC_Digests/ed282776.html
Butts, R.E. & Brown, J.R., eds. (1989). Constructivism and Science. Norwell, MA: Kluwer Academic Publishers.
Cooper, J. & Robinson, P. (2002). Small-group Instruction in Science, Mathematics, Engineering and Technology (SMET) Disciplines: A Status Report and an Agenda for the Future. Available From: http://www.wcer.wisc.edu/nise/CL1/CL/resource/smallgrp.pdfdeLisle,P.(1997).Epistemology,InstructionalDesignandtheNewSouthAfrica,withparticularreferencetotheteachingofMathematicsbymeansofDrills&Games.http://hagar.up.ac.za/catts/learner/peterdl/Epist.htm
Fakier, M and Waghid, Y. (2004). On outcomes-based education and creativity in South Africa. International Journal of Special Education, Vol 19, (2), 53-63
Foko, T. & Amory, A. (2005). Development Evaluation and Use of an Assessment Tool to Measure Learning Skills. Education as Change 9(2) 2005 – Special Issue: ICT in education.
Gee, J. (1990). Social Linguistics and Literacies: Ideology in discourses. Basingstoke: Falmer Press.
Gee, J.P. (2003). What VideoGames have to teach us About Learning and Literacy. New York: Palgrave Macmillan:
Halloun, I.A. (1998). Interactive model-based education: an alternative to outcomes-based education in physics. Journal of South African Science, 94(7). Available From: http://www.nrf.ac.za/sajs/abjul98c.stm Kasper, L.F. (2000). New technologies, New Literacies: Focus discipline research and ESL Learning communities. Language Learning and Technology 4(2), 105-128
Kim, B. (2001). Social constructivism. In M. Orey. Ed., Emerging perspectives on learning, teaching, and technology. Available From: http://www.coe.uga.edu/epltt/SocialConstructivism.htm
Michael J.A. (1998). Students' misconceptions about perceived physiological responses. Advances in Physiology Education, 19, S90–S98.
Michael, JA. (2002). Misconceptions—what students think they know. Advances in Physiology Education, 26, 5–6. Prensky, M. 2001. Digital Game-Based Learning. St. Paul, Minnesota: Paragon House
Randel, J.M., Morris, B.A., Wetzel, C.D. & Whitehill, B.V. (1992). The effectiveness of games for educational purposes: A review of recent research. Simulation and Gaming, 23 (3), 261-276.
Reeves, T.C. (2000). Enhancing the Worth of Instructional Technology Research through "Design Experiments" and Other Development Research Strategies. Conference on International Perspectives on Instructional Technology Research for the 21st Century. New Orleans, LA, USA. Available From: ttp://it.coe.uga.edu/~treeves/AERA2000Reeves.pdf
Rieber, L.P. (1992). Computer-based Microworlds: A bridge between constructivism and direct instruction. Educational Technology Research and Development. 40 (1), 93 – 106
Seagram, R. (2004). Use of Constructivism in the Development and Evaluation of an Educational Game Environment. PhD Dissertation. University of KwaZulu-Natal, Durban Skuy, M. Young, S. Ajam, A. Fridjhon, P. & Lomofsky, L. (2001). Instrumental Enrichment as a Vehicle for Teachers in Implementing Outcomes Based Education in South Africa. International Journal of Special Education, 16(2): 1-15
Taylor, P., Geelan, D., Fox, B. & Herrmann, A. (1997). Perspectives and Possibilities: Electronic Interactivity and Social Constructivist Teaching in a Science, Mathematics and TechnologyTeacher Education Program. Available From: http://www.ascilite.org.au/conferences/perth97/papers/Taylor/Taylor.html
Vygotsky, L.S. (1978). Mind in society. Cambridge: Harvard University Press.
Wandersee, J.H., Mintzes, J.J. And Novak, J.D. (1994). Research on alternative conceptions in science. In D. Gabel. Ed.,. Handbook of Research on Science Teaching and Learning. New York: Macmillan. 177 DASHDASH
These references have been extracted automatically and may have some errors. Signed in users can suggest corrections to these mistakes.
Suggest Corrections to References