You are here: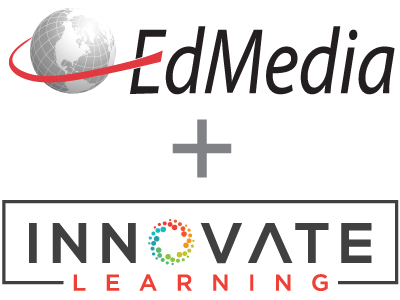 EdMedia + Innovate Learning, in Vienna, Austria ISBN 978-1-880094-65-5 Publisher: Association for the Advancement of Computing in Education (AACE), Waynesville, NC
Abstract
This paper outlines a study investigating the educational potential of emergent social technologies and current practices of students and academics of higher education institutions in using these technologies to support learning in both formal and informal domains. Firstly, findings from a literature review exploring educational benefits of digital technologies are outlined. Secondly, results of a small scale empirical study investigating students' and teachers' experiences with using these tools to support learning are discussed. Based on the literature review and the data, a range of barriers to integration of these technologies within higher education are synthesised. Finally, a set of recommendations to addressing these barriers are proposed.
Citation
Margaryan, A., Nicol, D., Littlejohn, A. & Trinder, K. (2008). Students' use of technologies to support formal and informal learning. In J. Luca & E. Weippl (Eds.), Proceedings of ED-MEDIA 2008--World Conference on Educational Multimedia, Hypermedia & Telecommunications (pp. 4257-4266). Vienna, Austria: Association for the Advancement of Computing in Education (AACE). Retrieved April 25, 2019 from https://www.learntechlib.org/primary/p/28976/.
Keywords
View References & Citations Map
References
Bamford, A. (2003). The visual literacy white paper. Retrieved September 5, 2007, from http://www.adobe.com/uk/education/pdf/adobe_visual_literacy_paper.pdf Boyd, D. (2006, October 2). The significance of social software. Keynote at BlogTalkReloaded Conference, Vienna, Austria. Retrieved September 5, 2007, from http://www.danah.org/papers/BlogTalkReloaded.pdf.
Choi, J.H. (2006). Living in Cyworld: Contextualising Cy-Ties in South Korea. In Bruns, A. And Jacobs, J. (Eds.), Use of Blogs (Digital Formations). New York: Peter Lang.
Coates, T. (2005, January 5). An addendum to a definition of Social Software. Plastigbag.org [blog] http://www.plasticbag.org/archives/2005/01/an_addendum_to_a_definition_of_social_software/ Collis, B. (1995). The evolution of educational software productivity. In D.Ely, & B. Minor (Eds.), Educational media and technology yearbook, 21 (pp. 76-97). Englewood, CO: Libraries Unlimited.
Collis, B., & Moonen, J. (2007). Web 2.0 tools and processes in higher education: Quality perspectives. Paper presented at a seminar of the Caledonian Academy Learning Communities Forum. Glasgow Caledonian University, UK.
Conole, G., de Laat, M., Dillon, T., & Darby, J. (2006). LXP: Student experience of technologies. Final report. JISC, UK. Retrieved August 29, 2007, from http://www.jisc.ac.uk/whatwedo/programmes/elearning_pedagogy/elp_learneroutcomes.aspx Creanor, L., Trinder, K., Gowan, D. & Howells, C. (2006). LEX – The Learner Experience of E-Learning. Final project report. Retrieved November 15, 2006 from: http://www.jisc.ac.uk/uploaded_documents/LEX%20Final%20Report_August06.pdf
Ellison, N.B., Steinfield, C., & Lampe, C. (2007). The benefits of Facebook "friends:" Social capital and college students' use of online social network sites. Journal of Computer-Mediated Communication, 12(4), article 1.
Keen, A. (2007). The cult of the amateur: How today's internet is killing our culture. Doubleday/Currency: New York.
Kukulska-Hulme, A. & Traxler, J. (Eds.) (2005). Mobile Learning: A Handbook for Educators and Trainers. London: Routledge Falmer.
Kurhila, J. (2006). "Unauthorized" use of social software to support formal higher education. In T. Reeves& S. Yamashita (Eds.), Proceedings of World Conference on E-Learning inCorporate, Government, Healthcare, and Higher Education 2006 (pp. 2602-2607). Chesapeake, VA: AACE. Retrieved August 30, 2007, from
McGee, P., & Diaz, V. (2007). Wikis and podcasts and blogs! Oh, my! What is a faculty member supposed to do? Educause Review, September-October, 28-40. Retrieved 20 September 2007 from: http://www.educause.edu/apps/er/erm07/erm075.asp Mejias, U. (2005). A Nomad's guide to learning and social software. Retrieved December 10, 2006 from http://knowledgetree.flexiblelearning.net.au/edition07/download/la_mejias.pdf
Miller, K., Smith, J., Carmichael, J., Edwards R. (2007). Researching literacy for learning in the vocational curriculum. In Osborne M. Et al (eds) Researching lifelong learning and teaching, London: Routledge. NMD (The New Media Consortium) & EDUCAUSE (2006). The Horizon Report. The New Media Consortium, Austin, TX, USA. Retrieved September 30, 2007, from www.nmc.org/pdf/2006_Horizon_Report.pdf.NSBA,NationalSchoolBoardsAssociation(2007).Creatingandconnecting:Researchandguidelinesononlinesocial-andeducational–networking.NSBA,Alexandria,VA,USA.RetrievedonAugust27,2007,fromhttp://files.nsba.org/creatingandconnecting.pdfO'Reilly,T.(2004).WhatisWeb2.0:Designpatternsandbusinessmodelsforthenextgenerationofsoftware[online].RetrievedonAugust27,2007fromhttp://www.oreillynet.com/pub/a/oreilly/tim/news/2005/09/30/what-is-web-20.html
Paulus, T. (2007). CMC modes for learning tasks at a distance. Journal of Computer-Mediated Communication, 12(4), article 9. Perkel, D. (forthcoming). Copy and paste literacy? Literacy practices in the production of a MySpace profile. In Drotner, K., Jensen, H.S., and Schroeder, K. (Eds), Informal learning and digital media: Constructions, contexts, consequences. Newcastle, UK: Cambridge Scholars Press. Retrieved on September 5, 2007, from http://people.ischool.berkeley.edu/~dperkel/writing/perkel_copypasteliteracyDRAFT_August2007.pd F [draft].
Surowiecki, J. (2004). The wisdom of crowds: Why the many are smarter than the few. Abacus: London, UK.
Trinder, K., Guiller, J., Margaryan, A., Littlejohn, A., and Nicol, D. (2008). Learning from Digital Natives: Integrating formal and informal learning. Final project report. Higher Education Academy, UK. Http://www.academy.gcal.ac.uk/ldn/deli.html
Tuomi-Groehn, T., & Engestroem, Y. (2003) (Eds.). Between school and work: New perspectives on transfer and boundarycrossing. Amsterdam: Pergamon.
These references have been extracted automatically and may have some errors. If you see a mistake in the references above, please contact info@learntechlib.org.