You are here: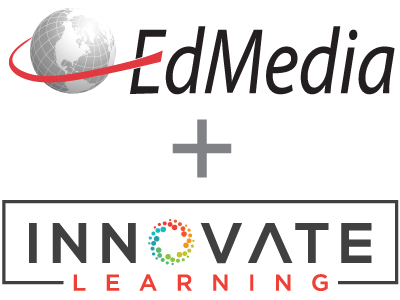 Innovative pedagogical and psychological perspectives of podcasts
PROCEEDINGS
Anguelina Popova, Utrecht University, Faculty of Social and Behavioural Sciences, Research Centre Learning in Interaction, Netherlands
EdMedia + Innovate Learning, in Vienna, Austria ISBN 978-1-880094-65-5 Publisher: Association for the Advancement of Computing in Education (AACE), Waynesville, NC
Abstract
Podcasting, being a new form of audio distribution offering the possibility to be loaded on personal mobile devices from teachers', student', university's websites and blogs, is discussed as an activity with potential in learning and teaching. The existing and potential varieties of podcasts represent sources for learning, converging, socializing. In this paper, podcasting is supported as an innovative approach to stimulate university students' reflection, specifically on epistemic questions and concepts. Both theoretical and practical background information is provided to clarify the rationale of using this method in higher education.
Citation
Popova, A. (2008). Innovative pedagogical and psychological perspectives of podcasts. In J. Luca & E. Weippl (Eds.), Proceedings of ED-MEDIA 2008--World Conference on Educational Multimedia, Hypermedia & Telecommunications (pp. 3899-3903). Vienna, Austria: Association for the Advancement of Computing in Education (AACE). Retrieved May 20, 2019 from https://www.learntechlib.org/primary/p/28926/.
Keywords
References
View References & Citations Map
Anderson, R.C. (1972). How to construct achievement tests to assess comprehension. Review of Educational Research, 42, 145-170.
Anderson, R.C. (1977). The notion of schemata and the educational enterprise: General discussion of the conference. In Anderson, R.C., R.J. Spiro, and W.E. Montague (editors). 1984. Schooling and the acquisition of knowledge. Hillsdale, NJ: Lawrence Erlbaum
Andre, T. (1979). On productive knowledge of levels of questions. Review of Educational Research, 49, 280-318.
Barrett M.J., Lacey C.S., Sekara A.E., Linden, E.A., & Gracely, E.J. (2004) Mastering Cardiac Murmurs: The Retrieved Power of Repetition. Chest 126, 470–475.
Borkowski, J., Carr, M., & Pressely, M. (1987). Spontaneous" strategy use: Perspectives from metacognitive theory. Intelligence, 11, 61-75.
Brittain S, Glowacki P, Van Ittersum J, Johnson L (2006) "Podcasting Lectures." EDUCAUSE Quarterly, Vol. 29 No. 3, 24–31.Retrieved July 10th, 2007 http://www.educause.edu/ir/library/pdf/eqm0634.pdf Carson, D.L., & McTasney, J.B. (1978). Grading technical reports with the cassette tape recorder: The results of a test program at the United States Air Force Academy in J.R. Gould (ed.) Directions in technical writing and communication. Baywood, NJ: Baywood Publishing Co. Inc.
Deal, A. (2007). A teaching with Technology White Paper. Podcasting., Pittsburgh, PA: Carnegie Mellon. Retrieved July 10, 2007 from http://www.cmu.edu/teaching Durbridge, N. (1984). Media in course design, No. 9, audio cassettes. The Role of technology in distance education. Kent, UK: Croom Helm.
Edirisingha P., Macharia R. (2007). Podcasting to support learning in higher education, Podcasting workshop, University of Nairobi. Retrieved July 21, 2007 from http://www2.le.ac.uk/projects/impala/presentations/impalaworkshop-at-the-university-of-nairobi DASHDASH
KenyaEdirisingha P., Rizzi C., Nie M., Rothwell L. (2007). Podcasting to provide teaching and learning support for an undergraduate module on English language and communication. Turkish Online Journal of Distance Education.8(3), Article 6.
Edirisingha, P., Salmon, G., & Fothergill J. (2006). Profcasting: A pilot study and a model for integrating podcasts into online learning, Paper presented at the Fourth EDEN research workshop, Castelldefels, Spain, 25-28 October 2006 Evans Ch., (2008). The effectiveness of m-learning in the form of podcast revision lectures in higher education, Computers& Education, 50/2, 491-498
Faw, H., & Waller, T.G. (1976). Mathemagenic behaviours and efficiency in learning from prose materials: review, critique and recommendations. Review of Educational Research, 46, 691-720.
Flavell, J.H. (1979). Metacognition and cognitive monitoring: A new area of psychological inquiry. American Psychologist, 34, 906-911.
Honebein, P.C. (1996). Seven goals for the design of constructivist learning environments. In B.G. Wilson (Ed.), Constructivist learning environments: Case studies in instructional design (pp. 11-24). Englewood Cliffs, NJ:
Morrison, D. & Collins, A (1996) Epistemic fluency and constructivist learning environments. In B. Wilson (Ed.), Constructivist learning environments (pp.107-119). Englewood Cliffs: Educational Technology Press.
Ohlsson, S (1996). Learning to do and learning to understand. In P. Reimann& H. Spada (Eds.), Learning in humans and machines (pp. 37-62). Oxford: Pergamon.
Piaget, J. (1985). Equilibration of cognitive structures. University of Chicago Press.
Power, D.J. (1990). The use of audio in distance education. In S. Timmers (Ed.), Training needs in the use of media for distance education. (pp. 43–60). Singapore: Asian Mass Communication Research and Information Centre.
Romero-Gwynn, E., & Marshall, M.K. (1990). Radio: Untapped teaching tool. Journal of Extension, 28(1). Http://www.joe.org/joe/1990spring/a1.html (viewed 25 April 2008).
Rothkopf, E. (1970). The concept of mathemagenic activities. Review of Educational Research, 40, 325-336.
Scottish Council for Educational Technology. (1994). Audio. In Technologies in learning. (pp. 24–25). Glasgow:
These references have been extracted automatically and may have some errors. Signed in users can suggest corrections to these mistakes.
Suggest Corrections to References