You are here: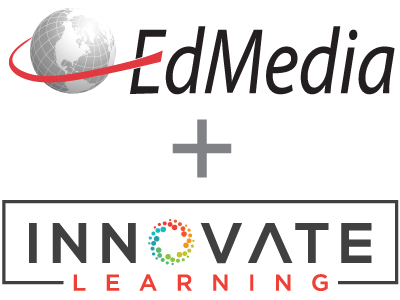 Mobile Technology Applications in the Korean Higher Education
PROCEEDINGS
EdMedia + Innovate Learning, in Orlando, FL USA ISBN 978-1-880094-60-0 Publisher: Association for the Advancement of Computing in Education (AACE), Waynesville, NC
Abstract
The purpose of this article is to investigate the four main issues that arise during the use of mobile technologies and devices in the learning environment. The key issues addressed in this paper are: 1) What type of mobile technologies do Korean college students use the most in their learning? 2) What mobile benefits would they like the most to consider as compared to other media and technologies? 3) What problems or difficulties do exist in the current application of mobile technologies? 4) What possibilities will be helpful in the application of mobile technologies in the higher educational settings in Korea? The 506 Korean college students from three junior colleges and twelve four-year universities located in Seoul, Korea participated in the survey. The survey results suggest some guidelines for mobile technologies to be used in helping students learn in higher educational settings.
Citation
Kim, S.J. & Chung, A. (2006). Mobile Technology Applications in the Korean Higher Education. In E. Pearson & P. Bohman (Eds.), Proceedings of ED-MEDIA 2006--World Conference on Educational Multimedia, Hypermedia & Telecommunications (pp. 83-88). Orlando, FL USA: Association for the Advancement of Computing in Education (AACE). Retrieved May 20, 2019 from https://www.learntechlib.org/primary/p/22998/.
Keywords
References
View References & Citations Map
Alexander, B. (2004). Going nomadic: Mobile learning in higher education, EDUCAUSE review, September/October 2004, pp.29-35.
Chen, J. & Kinshuk, J. (2005). Mobile Technology in Educational Service. Journal of Educational Multimedia and Hypermedia, 14(1), pp91-109.
Hui, S., Fong, A., & Lau, C. (2002). Unified personal mobile communication services for a wireless campus. Campus-Wide Information Systems, 19(1), pp. 27-35.
Lee, I-S., Yamada, T., Shimizu, Y., Shinohar, M., & Hada, Y. (2005). In search of the mobile learning paradigm as we are going nomadic. ED-MEDI 2005, pp.2888-2893.
Lim, D. (1999). Ubiquitous mobile computing: UMC's model and success. Educational Technology& Society, 2(4), pp.35-45.
Luchini, K., Quintana, C., & Soloway, E. (2003). Pocket PiCoMap: A Case study in Designing and Assessing a Handheld Concept Mapping Tool for Learners. CHI, 5(1), pp.321-328.
Mckimmy, P.B.(2005). Implementing wireless mobile instructional labs: Planning issues and case study. International Journal of Instructional Media,. 32(2). Pp.113-123.
Roach, R. (2000). Campuses move toward wireless computing. Black Issues in Higher Education,17(1), pp.24-27.
Rogers, E. (1995). Diffusion of innovations. 4th Ed. New York: Free Press.
Roschelle, J., Sharples, M., & Chan, T.W. (2005). Introduction to the special issue on wireless and mobile technologies in education. Journal of Computer Assisted Learning, 21(3), pp.159-161.
Seels, B., Campbell, S., & Talsma, V. (2003). Supporting excellence in technology through communities of learners. ETR & D, 51(1), pp. 91-105.
Seppälä, P., & Alamäki, H. (2003). Mobile learning in teacher training. Journal of Computer Assisted Learning, 19, pp.330335.
Shakun, M. (2001). Mobile Technology, Connectedness and Evolutionary Systems Design. Group Decision and Negotiation, 10, pp.471-472.
Sharp, W. (2001). Becoming a wireless campus. T.H.E. Journal, 28(10), pp.60-66.
Sharples, M., Corlett, D. & Westmancott, O. (2002). The Design and Implementation of a Mobile Learning Resource. Personal and Ubiquitous Computing, 6, pp.220-234.
Sommers, K., Hesler, J., & Bostick, J. (2001). Little Gues Make a Big Splash: PDA Projects at Virginia Commonwealth University. ACM, pp.190-193.
Waycott, J. (2002). An Evaluation of the Use of PDAs for Reading Course Materials. Institute of Educational Technology. Proceedings of the IEEE International Workshop on Wireless and Mobile Technologies in Education (WMTE'02).
Weincke, W.R. (2000) "A Link to the Future: Emerging Developments in Technology Integration." Intergrating Educational Technology into teaching. 3rd Ed. Roblyer, M.D. Upper Saddle River, New Jersey: Merrill Prentice Hall.
These references have been extracted automatically and may have some errors. Signed in users can suggest corrections to these mistakes.
Suggest Corrections to References