You are here:
How language choices in feedback change with technology: Engagement in text and screencast feedback on ESL writing
ARTICLE
Computers & Education Volume 135, Number 1, ISSN 0360-1315 Publisher: Elsevier Ltd
Abstract
An understanding of the impact of our technological choices in giving feedback has become a necessity for instructors. However, few studies have explored how technology choices might be influencing the nature and language of feedback. The present study investigates how the modes of video and text change the language used to give feedback and by doing so, shift its interpersonal aspects. The study employs engagement, from the appraisal framework, to investigate parallel collections of screencast and MS Word feedback from three English as a second language (ESL) writing instructors over four assignments in intact classes. This engagement analysis highlights how other voices are considered in the feedback and provides understanding of the position of the instructor and the role of the feedback itself and how they shift across modes. Text feedback was found to position the instructor as a single authority while video feedback better preserved student autonomy, offering feedback as suggestion and advice and positioning the instructor as one of many possible opinions. Understanding these differences can help instructors choose technology that will best support their pedagogical purposes.
Citation
Cunningham, K.J. (2019). How language choices in feedback change with technology: Engagement in text and screencast feedback on ESL writing. Computers & Education, 135(1), 91-99. Elsevier Ltd. Retrieved June 25, 2019 from https://www.learntechlib.org/p/208187/.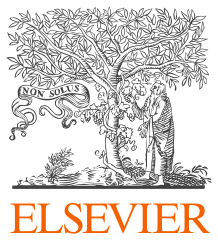 This record was imported from Computers & Education on April 7, 2019. Computers & Education is a publication of Elsevier.
Full text is availabe on
Science Direct: http://dx.doi.org/10.1016/j.compedu.2019.03.002
Keywords
References
View References & Citations Map
Adendorff, R., & Smith, J. (2014). The creation of an "imagined community" in readers' letters to the Daily Sun: An appraisal investigation. Text & Talk, 34(5).

Ali, A.D. (2016). Effectiveness of using screencast feedback on EFL students' writing and perception. English Language Teaching, 9(8), p. 106.

Anson, C.M. (2018). She really took the time: Students' opinions of screen-capture response to their writing in online courses. Writing in online courses: How the Online Environment Shapes Writing Practices Norwood, NJ: Hampton Press.

Anson, C.M., Dannels, D.P., Laboy, J.I., & Carneiro, L. (2016). Students perceptions of oral screencast responses to their writing: Exploring digitally mediated identities. Journal of Business and Technical Communication, 30(3), pp. 378-411.

Biber, D. (1988). Variation across speech and writing. Cambridge: Cambridge University Press.

Biber, D., Conrad, S., Reppen, R., Byrd, P., & Helt, M. (2002). Speaking and writing in the university: A multidimensional comparison. TESOL Quarterly, 36(1), pp. 9-48.

Caldwell, D. (2009). Working your words: Appraisal in the AFL post-match interview. Australian Review of Applied Linguistics, 32(2), pp. 13.11-13.17.

Crook, A., Mauchline, A., Maw, S., Lawson, C., Drinkwater, R., Lundqvist, K., (2012). The use of video technology for providing feedback to students: Can it enhance the feedback experience for staff and students?. Computers & Education, 58(1), pp. 386-396.

Cunningham, K.J. (2017). Appraisal as a framework for understanding multimodal electronic feedback: Positioning and purpose in screencast video and text feedback in ESL writing. Writing and Pedagogy, 9(3), pp. 457-485. Available online: https://doi.org/10.1558/wap.31736.

Cunningham, K.J. (2019). Student perceptions and use of technology-mediated text and screencast feedback in ESL writing. Computers and Composition, 52, pp. 222-241.

Edwards, K., Dujardin, A.-F., & Williams, N. (2012). Screencast feedback for essays on a distance learning ma in professional communication: An action research project. Journal of Academic Writing, 2(1), pp. 95-126.

Eggins, S., & Slade, D. (1997). Analysing casual conversation. London: Cassell.

Elola, I., & Oskoz, A. (2016). Supporting second language writing using multimodal feedback. Foreign Language Annals, 49(1), pp. 58-74.

Ferguson, A. (2010). Appraisal in student–supervisor conferencing: A linguistic analysis. International Journal of Language & Communication Disorders, 45(2), pp. 215-229.

Gales, T. (2011). Identifying interpersonal stance in threatening discourse: An appraisal analysis. Discourse Studies, 13(1), pp. 27-46.

Grigoryan, A. (2017). Audiovisual commentary as a way to reduce transactional distance and increase teaching presence in online writing instruction: Student perceptions and preferences. Journal of Response to Writing, 3(1), pp. 83-128.

Halliday, M.A.K. (2002). Spoken and written modes of meaning 1987. On grammar, pp. 323-351. New York, NY: Continuum.

Harper, F., Green, H., & Fernandez-Toro, M. (2015). Using screencasts in the teaching of modern languages: Investigating the use of Jing® in feedback on written assignments. Language Learning Journal, pp. 1-18.

Hyland, F. (2000). Esl writers and feedback: Giving more autonomy to students. Language Teaching Research, 4(3), pp. 33-54.

Hyland, K., & Hyland, F. (2006). Interpersonal aspects of response: Constructing and interpreting teacher written feedback. Feedback in second language writing: Contexts and issues, pp. 206-224. New York, NY: Cambridge University Press.

Ice, P., Curtis, R., Phillips, P., & Wells, J. (2007). Using asynchronous audio feedback to enhance teaching presence and students' sense of community. Journal of Asynchronous Learning Networks, 11, pp. 3-25.

Macken-Horarik, M. (2003). A ppraisal and the special instructiveness of narrative. Text, 23(2), pp. 285-312.

Martin, J.R. (2004). Mourning: How we get aligned. Discourse & Society, 15(2–3), pp. 321-344.

Martin, J.R., & Rose, D. (2007). Working with discourse. New York, NY: Continuum.

Martin, J.R., & White, P.R.R. (2005). The language of evaluation : Appraisal in English. New York, NY: Palgrave MacMillan.

O'Donnell, M. (2014). UAM Corpustool 3, mac version 3.1.14. Available online: http://www.wagsoft.com/corpustool/.

Pounds, G. (2011). ''This property offers much character and charm'': Evaluation in the discourse of online property advertising. Text & Talk, 31(2), pp. 195-220.

Ryan, T., Henderson, M., & Phillips, M. (2016). "Written feedback doesn't make sense": Enhancing assessment feedback using technologies. Paper presented at the AARE 2016, Melbourne, Australia.

Smith, J., & Adendorff, R. (2014). Re-thinking engagement: Dialogic strategies of alignment in letters to two South African newspapers. Language Matters, 45(2), pp. 276-288.

Smith, B.E., Kiili, C., & Kauppinen, M. (2016). Transmediating argumentation: Students composing across written essays and digital videos in higher education. Computers & Education, 102, pp. 138-151.

Sommers, J. (2013). Response 2.0: Commentary on student writing for the new millennium. Journal of College Literacy & Learning, 39, pp. 21-37.

Sperling, M. (1996). Revisiting the writing-speaking connection: Challenges for research on writing and writing instruction. Review of Educational Research, 66(1), pp. 53-86.

Straub, R. (2000). The student, the text, and the classroom context: A case study of teacher response. Assessing Writing, 7, pp. 23-55.

Thompson, R., & Lee, M.J. (2012). Talking with students through screencasting: Experimentations with video feedback to improve student learning. The Journal of Interactive Technology & Pedagogy.

Treglia, M.O. (2008). Feedback on feedback: Exploring student responses to teachers' written commentary. Journal of Basic Writing, 27(1), pp. 105-137.

Treglia, M.O. (2009). Teacher-written commentary in college writing composition: How does it impact student revisions?. Composition Studies, 37(1), pp. 67-86.

Warnock, S. (2008). Responding to student writing with audio-visual feedback. Writing and the igeneration: Composition in the computer-mediated classroom Southlake, TX: Fountainhead Press.

White, P.R.R. (2012). Exploring the axiological workings of 'reporter voice' news stories—attribution and attitudinal positioning. Discourse, Context & Media, 1(2–3), pp. 57-67.

White, P.R.R. (2015). Appraisal theory. The international encyclopedia of language and social interaction, pp. 1-7.

Yelland, C. (2011). A genre and move analysis of written feedback in higher education. Language and Literature, 20(3), pp. 218-235.

Young, P. (2000). 'I might as well give up': Self-esteem and mature students' feelings about feedback on assignments. Journal of Further and Higher Education, 24(3), pp. 409-418.
These references have been extracted automatically and may have some errors. Signed in users can suggest corrections to these mistakes.
Suggest Corrections to References