You are here:
A comparative study of Spanish adult students' attitudes to ICT in classroom, blended and distance language learning modes
ARTICLE
Computers & Education Volume 134, Number 1, ISSN 0360-1315 Publisher: Elsevier Ltd
Abstract
Fully online and hybrid or blended courses that integrate Information and Communication Technologies (ICT) and complement traditional classroom practice are on the rise nowadays in the field of language teaching. The aim of these courses is to offer flexible learning formats for learners of all ages in the way of tailor-made instruction which can adapt to their needs and expectations. They seem to be suited to diverse educational and social needs and provide, as well as demand, active engagement. There is a large body of research regarding computer supported education, though few studies have compared adult students' attitudes towards ICT in different kinds of courses. Our goal in this study is to analyse and compare adult students' attitudes towards ICT in three different formal learning settings: classroom face-to-face (N = 184), blended (N = 243) and distance (N = 200) language learning modes. We measure and compare the students' self-perceived confidence in digital competence, the ICT impact on their learning and their perception of the learning potential of ICT.Data were collected through a stratified random sample taking the students' learning mode into account and were subjected to descriptive and inferential analyses via SPSS 23.0 software. Results confirm a relationship between students' age, occupation and technology use in general, and between technology use and increased self-perceived confidence in digital competence in the distance language learning mode in particular. On the whole, students acknowledge the beneficial effect or impact of ICT on their learning and expect their learning to be of high value in the future.
Citation
Arrosagaray, M., González-Peiteado, M., Pino-Juste, M. & Rodríguez-López, B. (2019). A comparative study of Spanish adult students' attitudes to ICT in classroom, blended and distance language learning modes. Computers & Education, 134(1), 31-40. Elsevier Ltd. Retrieved March 21, 2023 from https://www.learntechlib.org/p/208177/.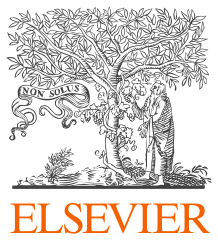 This record was imported from Computers & Education on March 15, 2019. Computers & Education is a publication of Elsevier.
Full text is availabe on
Science Direct: http://dx.doi.org/10.1016/j.compedu.2019.01.016
Keywords
References
View References & Citations Map
Albrecht, B. (2006). Enriching student experience through blended learning. ECAR Bulletin, 12, pp. 1-12.

Allen, I.E., & Seaman, J. (2010). Learning on demand: Online education in the United States, 2009. Newburyport, MA: The Sloan Consortium.

Arispe, K., & Blake, R.J. (2012). Individual factors and successful learning in a hybrid course. System, 40, pp. 449-465.

Blachowicz, C., Bates, A., Berne, J., Bridgman, T., Chaney, J., & Perney, J. (2009). Technology and at-risk young readers and their classrooms. Reading Psychology, 30(5), pp. 387-411.

Cai, Z., Xitao, F., & Jianxia, D. (2017). Gender and attitudes toward technology use: A meta-analysis. Computers & Education, 105, pp. 1-13.

Chambers, A., & Bax, S. (2006). Making CALL work: Towards normalisation. System, 34(4), pp. 465-479. Available online: https://doi.org/10.1016/j.system.2006.08.001.

Chang, C., Chang, C.K., & Shih, J.L. (2016). Motivational strategies in a mobile inquiry-based language learning setting. System, 59, pp. 100-115.

Ciampa, K. (2014). Learning in a mobile age: An investigation of student motivation. Journal of Computer Assisted Learning, 30(1), pp. 82-96.

Dörnyei, Z. (2001). Teaching and researching motivation. Harlow: Longman.

Driscoll, A., Jicha, K., Hunt, A., Tichavsky, L., & Thompson, G. (2012). Can online courses deliver in-class results? A comparison of student performance and satisfaction in an online versus a face-to-face introductory sociology course. Teaching Sociology, 40(4), pp. 312-331.

Dziuban, C.D., Hartman, J.L., & Moskal, P.D. (2004). Blended learning. Research bulletin, Vol. 7 Boulder, CO: EDUCAUSE Center for Applied Research.

Ehrman, M. (2008). Personality and good language learners. Lessons from good language learners, pp. 61-72. Cambridge: Cambridge University Press.

Feenberg, A. (2008). Critical theory of technology: An overview. Information technology in librarianship: New critical approaches (31– 46) Westport, CT: Libraries Unlimited.

García Laborda, J. (2000). Análisis y aplicación de la variable actitudinal en el ámbito de la enseñanza de lenguas extranjeras.

Gardner, R., & Lambert, W. (1972). Attitudes and motivation in second language learning. Rowley: Newbury House.

Genc-Ersoy, B., & Ersoy, M. (2017). Technology enhanced language learning: A Review and assessment of the literature.

Hinkelman, D., & Gruba, P. (2012). Power within blended language programs in Japan. Language, Learning and Technology, 16(2), pp. 46-64.
Huett, J.B., Kalinowski, K.E., Moller, L., & Huett, K.C. (2008). Improving the motivation and retention of online students through the use of ARCS-based emails. American Journal of Distance Education, 22(3), pp. 159-176.

Hu, X., Gong, Y., Lai, C.h., & Leung, F.K.S. (2018). The relationship between ICT and student literacy in mathematics, reading, and science across 44 countries: A multilevel analysis. Computers & Education, 125, pp. 1-13.

Jones, A., Issroff, K., Scanlon, E., Clough, G., & McAndrew, P. (2006). Using mobile devices for learning in informal settings: Is it motivating?. Paper presented at IADIS international conference mobile learning. July 14-16, dublin.

Joosten, T. (2010). Mobile learning and social media: Increasing engagement and interactivity. Paper presented at the new media consortium Conference, June 9-12, 2010, Anaheim, CA.

Kuo, Y.C., Walker, A., Schroder, K., & Belland, B. (2014). Interaction, Internet self-efficacy, and self-regulated learning as predictors of student satisfaction in online education courses. Internet and Higher Education, 20, pp. 35-50.

Levy, M., & Stockwell, G. (2006). CALL dimensions: Options and issues in computer-assisted language learning. Mahwah, NJ: L. Erlbaum Associates.

Liang, J.-C., & Tsai, C.-C. (2008). Internet self-efficacy and preferences toward constructivist Internet-based learning environments: A study of pre-school teachers in Taiwan. Educational Technology & Society, 11(1), pp. 226-237.

Lightbown, P.M., & Spada, N. (2006). How languages are learned. Oxford: Oxford University Press.

Montgomery, P., Hayward, D., Dunn, W., Carbonaro, M., & Amrhein, C. (2015). Blending for student engagement: Lessons learned for MOOCs and beyond. Australasian Journal of Educational Technology, 31(6), pp. 657-668.

Moore, M.G., & Kearsley, G. (1996). Distance education: A systems view. New York, NY: Wadsworth.

OECD Statistics (2018). ICT access and usage by households and individuals. Retrieved from http://stats.oecd.org/.

Skehan, P. (1991). Individual differences in second language learning. SSLA, 13, pp. 275-298.

Stickler, U., & Shi, L. (2016). Tell us about CALL: An introduction to the Virtual Special Issue (VSI) on the development of technology enhanced and computer assisted language learning published in the System Journal. System, 56, pp. 119-126.

Tsai, C.C., Chuang, S.C., Liang, J.C., & Tsai, M.J. (2011). Self-efficacy in internet-based learning environments: A literature review. Educational Technology & Society, 14(4), pp. 222-240.

Tragant, E., & Muñoz, C. (2000). La motivación y su relación con la edad en un contexto escolar de aprendizaje de una lengua extranjera. Segundas Lenguas. Adquisición en el aula, pp. 81-105. Barcelona: Ariel.

Trowler, V., & Trowler, P. (2010). Student engagement evidence summary. York: Higher Education Academy.

Ushioda, E. (2013). Motivation matters in mobile Language Learning: A brief commentary. Language, Learning and Technology, 17(3), pp. 1-5.

Wakamoto, N. (2009). Extroversion/introversion in foreign language learning: Interactions with learner strategy use. Bern: Peter Lang.

Warschauer, M. (2002). A developmental perspective on Technology on language education. Tesol Quarterly, 36(3), pp. 453-475.
These references have been extracted automatically and may have some errors. Signed in users can suggest corrections to these mistakes.
Suggest Corrections to References