You are here:
The relationship between contextual characteristics and the intergenerational correlation of education in developing countries
ARTICLE
International Journal of Educational Development Volume 66, Number 1, ISSN 0738-0593 Publisher: Elsevier Ltd
Abstract
We investigate the importance of contextual variables in explaining the differences in the correlation of education from parents to children in 48 developing countries. The contextual characteristics are internationally comparable macro-economic and institutional indicators. We use measures on GDP and industrial development, public spending, the education system, infrastructure, health outcomes, political stability and accountability. Our results show that contextual characteristics account for 39% of the explained cross-country variation in the education correlation across generations. The quality of the education system is the most important explanation of the variation of the intergenerational education correlation in the developing countries.
Citation
Momo, M.S.M., Rud, I., Cabus, S.J., De Witte, K. & Groot, W. (2019). The relationship between contextual characteristics and the intergenerational correlation of education in developing countries. International Journal of Educational Development, 66(1), 173-183. Elsevier Ltd. Retrieved April 24, 2019 from https://www.learntechlib.org/p/208095/.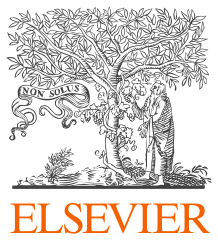 This record was imported from International Journal of Educational Development on March 15, 2019. International Journal of Educational Development is a publication of Elsevier.
Full text is availabe on
Science Direct: http://dx.doi.org/10.1016/j.ijedudev.2018.10.002
Keywords
View References & Citations Map
References
Akbulut-Yuksel, M., & Turan, B. (2013). Left behind: intergenerational transmission of human capital in the midst of HIV/AIDS. J. Popul. Econ., 26(4), pp. 1523-1547.

Ballarino, G., Bernardi, F., Requena, M., & Schadee, H. (2009). Persistent inequalities? Expansion of education and class inequality in Italy and Spain. Eur. Sociol. Rev., 25(1), pp. 123-138.

Barro, R.J., & Lee, J.W. (2013). A new data set of educational attainment in the world, 1950-2010. J. Dev. Econ., 104, pp. 184-198.

Bauer, P.C., & Riphahn, R.T. (2013). Institutional determinants of intergenerational education transmission—comparing alternative mechanisms for natives and immigrants. Labour Econ., 25, pp. 110-122.

Becker, G.S., & Tomes, N. (1986). Human capital and the rise and fall of families. J. Labor Econ., 4(3), pp. 257-298.

Becker, R. (2003). Educational expansion and persistent inequalities of education: utilizing subjective expected utility theory to explain increasing participation rates in upper secondary school in the Federal Republic of Germany. Eur. Sociol. Rev., 19(1), pp. 1-24.

Bird, R.M., Martinez-Vazquez, J., & Torgler, B. (2008). Tax effort in developing countries and high income countries: the impact of corruption, voice and accountability. Econ. Anal. Policy, 38(1), pp. 55-71.

Blau, P., & Duncan, O.D. (1967). The American Occupational Structure. New York, NY: John Wiley & Sons.

Breen, R., & Goldthorpe, J.H. (1997). Explaining educational differentials: towards a formal rational action theory. Ration. Soc., 9(3), pp. 275-305.

Breierova, L., & Duflo, E. (2004). The impact of education on fertility and child mortality: do fathers really matter less than mothers?. Bur. Econ. Res. Bull. Aging Health.

Carvalho, L. (2012). Childhood circumstances and the intergenerational transmission of socioeconomic status. Demography, 49(3), pp. 913-938.

Deil-Amen, R., & Rosenbaum, J.E. (2003). The social prerequisites of success: can college structure reduce the need for social know-how?. Ann. Am. Acad. Pol. Soc. Sci., 586(1), pp. 120-143.

Evans, D.K., & Miguel, E. (2007). Orphans and schooling in Africa: a longitudinal analysis. Demography, 44(1), pp. 35-57.

Fortson, J.G. (2011). Mortality risk and human capital investment: the impact of HIV/AIDS in Sub-Saharan Africa. Rev. Econ. Stat., 93(1), pp. 1-15.

Gregorio, J.D., & Lee, J.-W. (2002). Education and income inequality: new evidence from cross-country data. Rev. Income Wealth, 48(3), pp. 395-416.

Hertz, T., Jayasundera, T., Piraino, P., Selcuk, S., Smith, N., & Verashchagina, A. (2008). The inheritance of educational inequality: international comparisons and fifty-year trends. B. E. Anal. Policy, 7(2), pp. 1-46.

Holmlund, H., Lindahl, M., & Plug, E. (2011). The causal effect of parents' schooling on children's schooling: a comparison of estimation methods. J. Econ. Lit., 49(3), pp. 615-651.

Jonsson, J.O., & Mills, C. (1993). Social class and educational attainment in historical perspective: a swedish-english comparison part I. Br. J. Sociol., 44(2), pp. 213-247.

Kalmijn, M. (1994). Mother's occupational status and children's schooling. Am. Sociol. Rev., 59(2), pp. 257-275.

Kerckhoff, A.C. (1995). Institutional arrangements and stratification processes of industrial societies. Annu. Rev. Sociol., 21(1), pp. 323-347.

Kovan, N.M., Chung, A.L., & Sroufe, L.A. (2009). The intergenerational continuity of observed early parenting: a prospective, longitudinal study. Dev. Psychol., 45(5), pp. 1205-1213.

Müller, W., & Karle, W. (1993). Social selection in educational systems in Europe. Eur. Sociol. Rev., 9(1), pp. 1-23.

Pfeffer, F.T. (2008). Persistent inequality in educational attainment and its institutional context. Eur. Sociol. Rev., 24(5), pp. 543-565.

Plug, E., & Vijverberg, W. (2003). Schooling, family background, and adoption: is it nature or is it nurture?. J. Polit. Econ., 111(3), pp. 611-641.

Rutstein, S.O., & Rojas, G. (2006). Guide to DHS Statistics. Calverton, MD: ORC Macro. Available online: http://www.ophi.org.uk/wp-content/uploads/OPHI-HDCA-SS2012-Guide_DHS_Statistics.pdf.

Sieben, P.M., & De Graff, I. (2001). Testing the modernization hypothesis and the socialist ideology hypothesis: a comparative sibling analysis of educational attainment and occupational status. Br. J. Sociol., 52(3), pp. 441-467.

Stocké, V. (2007). Explaining educational decision and effects of families' social class position: an empirical test of the Breen-Goldthorpe model of educational attainment. Eur. Sociol. Rev., 23(4), pp. 505-519.

Van Doorn, M., Pop, I., & Wolbers, M.H.J. (2011). Intergenerational transmission of education across European countries and cohorts. Eur. Soc., 13(1), pp. 93-117.

World Bank (2017). World Development Indicators. Available online: http://databank.worldbank.org/data/reports.aspx?Id=664ca34a%26Report_Name=Data.
These references have been extracted automatically and may have some errors. If you see a mistake in the references above, please contact info@learntechlib.org.