You are here:
What is behind the decline in student achievement in Australia?
ARTICLE
Economics of Education Review Volume 37, Number 1, ISSN 0272-7757 Publisher: Elsevier Ltd
Abstract
Australian school student achievement in reading and mathematical literacy has fallen in the Programme for International Student Assessment (PISA) collection since 2000. This study finds that these declines were widespread in the student population, affecting both males and females. However, the decline in reading literacy occurred throughout much of the achievement distribution, while the decline in mathematical literacy was more pronounced at the top of the distribution (there were fewer high performing students in 2009 compared with 2003). Declines in both literacy domains were apparent across the entire distribution of schools, however, the falls in school performance were more apparent in private schools than in the government-run school systems in Australia. The declines were not associated with many other characteristics of schools, including many factors that might have been thought to be associated with school performance.
Citation
Ryan, C. (2013). What is behind the decline in student achievement in Australia?. Economics of Education Review, 37(1), 226-239. Elsevier Ltd. Retrieved October 19, 2019 from https://www.learntechlib.org/p/206722/.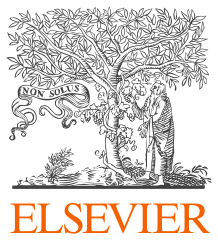 This record was imported from Economics of Education Review on March 1, 2019. Economics of Education Review is a publication of Elsevier.
Full text is availabe on
Science Direct: http://dx.doi.org/10.1016/j.econedurev.2013.08.008
Keywords
References
View References & Citations Map
Aigner, D., Lovell, C.A.K., & Schmidt, P. (1977). Formulation and estimation of stochastic frontier production function models. Journal of Econometrics, 6, pp. 21-37.

Ammermueller, A. (2007). PISA: What makes the difference? Explaining the gap in test scores between Finland and Germany. Empirical Economics, 33, pp. 263-287.

Buckingham, J. (2010). Top students go backwards. The Australian, p. 2010.

Carpenter, D.M., & Noller, S.L. (2010). Measuring charter school efficiency: An early appraisal. Journal of Education Finance, 35, pp. 397-415.

Chakraborty, K., Biswas, B., & Lewis, W.C. (2001). Measurement of technical efficiency in public education: A stochastic and nonstochastic production function approach. Southern Economic Journal, 67, pp. 889-905.

Coleman, J.S., Campbell, E.Q., Hobson, C.F., McPartland, J.M., Mood, A.M., & Weinfeld, F.D. (1966). Equality of educational opportunity. Washington, DC, USA: Government Printing Office.

Conroy, S.J., & Arguea, N.M. (2008). An estimation of technical efficiency for Florida public elementary schools. Economics of Education Review, 27, pp. 655-663.

Corak, M., & Lauzon, D. (2009). Differences in the distribution of high school achievement: The role of class-size and time-in-term. Economics of Education Review, 28, pp. 189-198.

Fertig, M., & Wright, R.E. (2005). School quality, educational attainment and aggregation bias. Economics Letters, 88, pp. 109-114.

Fuchs, T., & Woessmann, L. (2007). What accounts for international differences in student performance? A re-examination using PISA data. Empirical Economics, 32, pp. 433-464.

Hanushek, E.A. (2006). School resources. Handbook of the economics of education, Vol. 2 Amsterdam: Elsevier.

Hattie, J. (2009). Visible learning: A synthesis of over 800 meta-analyses relating to achievement. United Kingdom: Routledge.

Jensen, B., Reichl, J., & Kemp, A. (2011). The real issue in school funding: An analysis of increasing government school expenditure and declining performance. Australian Economic Review, 44(3), pp. 321-329.

Kang, B.G., & Greene, K.V. (2002). The effects of monitoring and competition on public education outputs: A stochastic frontier approach. Public Finance Review, 30, pp. 3-26.

Kumbhakar, S.C., & Lovell, C.A.K. (2000). Stochastic frontier analysis. Cambridge, UK: Cambridge University Press.

Meeusen, W., & van den Broeck, J. (1977). Efficiency estimation from Cobb–Douglas production functions with composed error. International Economic Review, 18, pp. 435-444.

Organisation for Economic Cooperation and Development (2009). PISA 2006 technical report. Paris: OECD.

Ryan, C., & Watson, L. (2010). Choosers and losers: The impact of government subsidies on Australian secondary schools. Australian Journal of Education, 54, pp. 86-107.

Schindler Rangvid, B. (2007). School composition effects in Denmark: Quantile regression evidence from PISA 2000. Empirical Economics, 33, pp. 359-388.

Schindler Rangvid, B. (2010). Source country differences in test score gaps: Evidence from Denmark. Education Economics, 18, pp. 269-295.

Schneeweis, N., & Winter-Ebner, R. (2007). Peer effects in Austrian schools. Empirical Economics, 32, pp. 387-409.

Sprietsma, M. (2010). Effect of relative age in the first grade of primary school on long-term scholastic results: International comparative evidence using PISA 2003. Education Economics, 18, pp. 1-32.

Thomson, S., De Bortoli, L., Nicholas, M., Hillman, K., & Buckley, S. (2010). Challenges for Australian education: Results from PISA 2009. Melbourne: Australian Council for Educational Research.

Vandenberghe, V., & Robin, S. (2004). Evaluating the effectiveness of private education across countries: A comparison of methods. Labour Economics, 11, pp. 487-506.

Woessmann, L. (2005). The effect heterogeneity of central examinations: Evidence from TIMSS, TIMSS-repeat and PISA. Education Economics, 13, pp. 143-169.
These references have been extracted automatically and may have some errors. Signed in users can suggest corrections to these mistakes.
Suggest Corrections to References