You are here:
Situating videoconferencing in a connected class toward intercultural knowledge development: A comparative reflection approach
ARTICLE
Internet and Higher Education Volume 41, Number 1, ISSN 1096-7516 Publisher: Elsevier Ltd
Abstract
The paper discusses how the intercultural knowledge is enhanced in a technology-enabled learning environment. We developed a comparative reflection approach, for an undergraduate course participated by three groups of students, who were globally distributed in the US, Mainland China, and Taiwan. Made possible by the videoconferencing technology, the approach included two group-based tasks of describing, comparing, analyzing, and reflecting on everyday activities and cultural practices. To evaluate the design effectiveness, we conducted a discourse-based ethnographic study to examine the knowledge construction stimulated by the task design. We identified that, while all the three groups constructed cultural-specific knowledge on the first task, some constructed deep cultural knowledge and insightful cross-cultural interpretations on the second task. As student groups undertook the two progressive tasks, they worked through various levels of understandings, hence moving from surface to deep learning.
Citation
Dai, Y. (2019). Situating videoconferencing in a connected class toward intercultural knowledge development: A comparative reflection approach. Internet and Higher Education, 41(1), 1-10. Elsevier Ltd. Retrieved May 22, 2019 from https://www.learntechlib.org/p/199093/.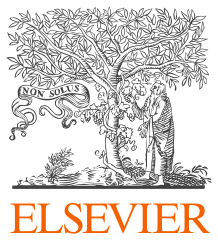 This record was imported from Internet and Higher Education on March 15, 2019. Internet and Higher Education is a publication of Elsevier.
Full text is availabe on
Science Direct: http://dx.doi.org/10.1016/j.iheduc.2018.11.001
Keywords
References
View References & Citations Map
Andenoro, A.C., Popa, A.B., Bletscher, C.G., & Albert, J. (2012). Storytelling as a vehicle for self-awareness: Establishing a foundation for intercultural competency development. Journal of Leadership Studies, 6(2), pp. 102-109.

Anderson, L.W., Krathwohl, D.R., Airasian, P.W., Cruikshank, K.A., Mayer, R.E., Pintrich, P.R., (2001). A taxonomy for learning, teaching, and assessing: A revision of Bloom's taxonomy of educational objectives, abridged edition. White Plains, NY: Longman.

Armitt, G., Slack, F., Green, S., & Beer, M. (2002). The development of deep learning during a synchronous collaborative on-line course. Proceedings of the conference on computer support for collaborative learning: Foundations for a CSCL community, pp. 151-159.

Arnold, T., Cayley, S., & Griffith, M. (2002). Video conferencing in the classroom: Communications technology across the curriculum. Exeter: Devon County Council.

Beattie, V., Collins, B., & McInnes, B. (1997). Deep and surface learning: A simple or simplistic dichotomy?. Accounting Education, 6(1), pp. 1-12.

Beetham, H., & Sharpe, R. (2013). Rethinking pedagogy for a digital age: Designing for 21st century learning.

Beldarrain, Y. (2006). Distance education trends: Integrating new technologies to foster student interaction and collaboration. Distance Education, 27(2), pp. 139-153.

Bennett, J.M., Bennett, M.J., & Allen, W. (2003). Developing intercultural competence in the language classroom. Culture as the core: Perspectives on culture in second language learning, pp. 237-270.

Blasco, M. (2012). On reflection: Is reflexivity necessarily beneficial in intercultural education?. Intercultural Education, 23(6), pp. 475-489.

Bloom, B.S. (1956). Taxonomy of educational objectives. Vol. 1: Cognitive domain., pp. 20-24. New York: McKay.

Bloome, D., Carter, S.P., Christian, B.M., Otto, S., & Shuart-Faris, N. (2004). Discourse analysis and the study of classroom language and literacy events: A microethnographic perspective.

Boud, D., Keogh, R., & Walker, D. (1985). Promoting reflection in learning: A model. Reflection: Turning experience into learning, pp. 18-40.

Bryam, M., & Fleming, M. (1998). Language learning in intercultural perspectives.

Çiftçi, E.Y. (2016). A review of research on intercultural learning through computer-based digital technologies. Journal of Educational Technology & Society, 19(2), p. 313.

Colvin, R.L., & Edwards, V. (2018). Teaching for global competence in a rapidly changing World.

Czerwionka, L., Artamonova, T., & Barbosa, M. (2015). Intercultural knowledge development: Evidence from student interviews during short-term study abroad. International Journal of Intercultural Relations, 49, pp. 80-99.

Deardorff, D.K. (2006). Identification and assessment of intercultural competence as a student outcome of internationalization. Journal of Studies in International Education, 10(3), pp. 241-266.

Dewey, J. (1896). The reflex arc concept in psychology. Psychological Review, 3(July), pp. 357-370.

Duhaney, D.C., & Zemel, P.C. (2000). Technology and the educational process: Transforming classroom activities. International Journal of Instructional Media, 27(1), pp. 67-72.

Fisher-Yoshida, B. (2005). Reframing conflict: Intercultural conflict as potential transformation. Journal of Intercultural Communication, 8(1), pp. 1-16.

Grayson, D., & Coventry, L. (1998). The effects of visual proxemic information in video mediated communication. ACM SIGCHI Bulletin, 30(3), pp. 30-39.

Green, J.L., & Chain, M. (2018). Triangulation. The SAGE encyclopedia of educational research, measurement, and evaluation. Thousand Oaks, CA.

Green, J.L., Skukauskaite, A., & Baker, W.D. (2012). Ethnography as epistemology. Research methods and methodologies in education, pp. 309-321. London: Sage Publications.

Greene, H.C. (2007). The role of socially constructed shared knowledge in learning to teach: Collaboration and reflection in a computer-mediated environment. The Teacher Educator, 43(1), pp. 1-28.

Gudykunst, W., & Kim, Y. (2003). Communicating with strangers. An approach to intercultural communication. New York, NY: McGraw-Hill.

Guest, M. (2002). A critical 'checkbook' for culture teaching and learning. ELT Journal, 56(2), pp. 154-161.

Gumperz, J.J. (1992). Contextualization and understanding. Contextualization and understanding, pp. 229-252. Cambridge, UK: Cambridge University Press.

Honebein, P.C., Duffy, T.M., & Fishman, B.J. (1993). Constructivism and the design of learning environments: Context and authentic activities for learning. Designing environments for constructive learning, pp. 87-108. Berlin, Heidelberg: Springer.

Jackson, J. (2011). Cultivating cosmopolitan, intercultural citizenship through critical reflection and international, experiential learning. Language and Intercultural Communication, 11(2), pp. 80-96.

Ke, F., & Xie, K. (2009). Toward deep learning for adult students in online courses. The Internet and Higher Education, 12(3–4), pp. 136-145.

Kealey, D.J., Protheroe, D.R., MacDonald, D., & Vulpe, T. (2005). Re-examining the role of training in contributing to international project success: A literature review and an outline of a new model training program. International Journal of Intercultural Relations, pp. 289-316.

Kramsch, C. (1993). Context and culture in language teaching.

Kramsch, C., & Sullivan, P. (1996). Appropriate pedagogy.

Lawson, T., Comber, C., Gage, J., & Cullum-Hanshaw, A. (2010). Images of the future for education? Videoconferencing: A literature review. Technology, Pedagogy and Education, 19(3), pp. 295-314.
Lee, L. (2007). Fostering second language oral communication through constructivist interaction in desktop videoconferencing. Foreign Language Annals, 40(4), pp. 635-649.
Levin, B.B., He, Y., & Robbins, H.H. (2006). Comparative analysis of preservice teachers' reflective thinking in synchronous versus asynchronous online case discussions. Journal of Technology and Teacher Education, 14(3), pp. 439-460.
Liaw, M.L. (2006). E-learning and the development of intercultural competence. Language Learning & Technology, 10(3), pp. 49-64.

Liu, A., Morrison, J.R., Dai, Y., & Lu, S.C. (2015). Design and evaluation of a cross-cultural and trans-disciplinary global innovation course. Proceedings of the 2015 ASEE international forum.

Lynch, M. (2000). Against reflexivity as an academic virtue and source of privileged knowledge. Theory, Culture & Society, 17(3), pp. 26-54.

Markus, G. (2001). Reflexivity in anthropology, international encyclopedia of the social and behavioral sciences. Amsterdam: Elsevier.

McBrien, J.L., Cheng, R., & Jones, P. (2009). Virtual spaces: Employing a synchronous online classroom to facilitate student engagement in online learning. The International Review of Research in Open and Distributed Learning, 10(3).

Mezirow, J. (1990). How critical reflection triggers transformative learning. Fostering critical reflection in adulthood., p. 20.

Nagata, A.L. (2005). Promoting self-reflexivity in intercultural education. Journal of Intercultural Communication, 8, pp. 139-167.

Nagata, A.L. (2006). Transformative learning in intercultural education. Rikkyo Intercultural Communication Review, 4, pp. 39-60.

O'Dowd, R. (2000). Intercultural learning via videoconferencing: A pilot exchange project. ReCALL, 12(1), pp. 49-61.

O'Dowd, R. (2006). The use of videoconferencing and e-mail as mediators of intercultural student ethnography. Internet-mediated intercultural foreign language education., p. 86.

Ortuno, M.M. (1991). Cross-cultural awareness in the foreign language class: The Kluckhohn model. The Modern Language Journal, 75(4), pp. 449-459.

Otten, M. (2003). Intercultural learning and diversity in higher education. Journal of Studies in International Education, 7(1), pp. 12-26.

Samovar, L.A., & Porter, R.E. (2009). Intercultural communication: A reader. Boston, MA: Wadsworth Cengage Learning.

Silva, P.J., & Duval, T.S. (2001). Objective self-awareness theory: Recent progress and enduring problems. Personality and Social Psychology Review, pp. 230-241.

Spradley, J.P. (2016). Participant observation.

Taylor, E.W. (1994). A learning model for becoming interculturally competent. International Journal of Intercultural Relations, 18(3), pp. 389-408.

Vygotsky, L.S. (n.d.). Consciousness as a problem in the psychology of behavior. Undiscovered Vygotsky: Etudes on the pre-history of cultural-historical psychology Bern: Peter Lang Publishing.

Wiseman, R.L. (2002). Intercultural communication competence. Handbook of international and intercultural communication, pp. 207-224. Thousand Oaks, CA: Sage.
These references have been extracted automatically and may have some errors. Signed in users can suggest corrections to these mistakes.
Suggest Corrections to References