You are here: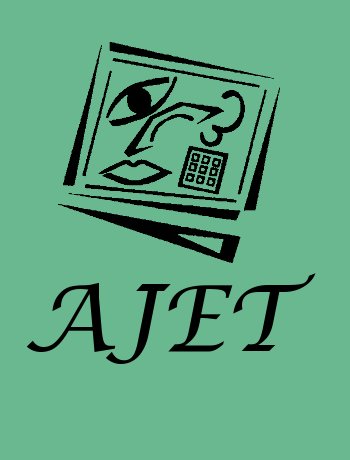 The search for learning community in learner paced distance education: Or, 'Having your cake and eating it, too!'
ARTICLE
Australasian Journal of Educational Technology Volume 21, Number 2, ISSN 0814-673X Publisher: Australasian Society for Computers in Learning in Tertiary Education
Abstract
University distance and e-learning programs generally follow one of two models. Most dual mode institutions and some open universities follow a model of cohort learning. Students start and terminate each course at the same time, and proceed at the same pace. This model allows for occasional or regular group based activities. The second model, referred to as learner paced, is based on increased student independence. Students may start their courses at many points during the year, and complete these at their own pace, depending on the learner's circumstances and interests. It is much more challenging to integrate group based activities in this learner paced model. This study is situated in a university that supports continuous intake and learner pacing in its undergraduate programs. Athabasca University is investigating the feasibility and effectiveness of adding collaborative and cooperative learning activities to this model. The report summarises a study of learner interactions in the context of learner paced courses delivered by the University. Following a review of relevant literature, the study reports on interviews with Athabasca University faculty and external distance education experts, describes results from an online survey of undergraduate students, and documents how these findings may be operationalised at the University. An extensible model of community based learning support is proposed to utilise new social computing capabilities of the web, and to permit learner-learner interaction in a scaleable and cost effective manner, while retaining learner pacing.
Citation
Anderson, T., Annand, D. & Wark, N. (2005). The search for learning community in learner paced distance education: Or, 'Having your cake and eating it, too!'. Australasian Journal of Educational Technology, 21(2),. Australasian Society for Computers in Learning in Tertiary Education. Retrieved January 18, 2020 from https://www.learntechlib.org/p/188201/.
References
View References & Citations Map
Annand, D. (1999). The problem of computer conferencing for distance-based universities. Open Learning, 14(3), 47-52.
Anderson, T. (2003). Getting the mix right: An updated and theoretical rational for interaction. International Review of Research in Open and Distance Learning, 4(2). Http://www.irrodl.org/content/v4.2/anderson.html

Ashwin, P. (2003). Peer facilitation and how it contributes to the development of a more social view of learning. Research in Post-Compulsory Education, 8(1), 5-18.

Clark, R.E. (1994). Media will never influence learning. Educational Technology Research and Development, 42(2), 21-29.

Damon, W. (1984). Peer interaction: The untapped potential. Journal of Applied Developmental Psychology, 5, 331-343.

Davies, W. (2003). You don't know me, but... Social capital and social software. London: Work Foundation. [19 Apr 2005] http://www.theworkfoundation.com/research/isociety/social_capital_main.jsp

Dewey, J. (1916). Democracy and Education. New York: Macmillan. [19 Apr 2005] http://www.worldwideschool.org/library/books/socl/education/DemocracyandEducation/toc.html

Fraze, S., Hardin, K., Smith, J.H. & Lockaby, J. (2002). The effects of delivery mode upon survey response rate and perceived attitudes of Texas agri-science teachers. In J. Kotrlik& M. Burnett (Eds), National Agricultural Education Research Conference, 2002. [18 Aug 2004] http://www.depts.ttu.edu/aged/research/frazesurvey.pdf

Garrison, D.R. (1989). Understanding distance education: A framework for the future. New York: Routledge.

Jonassen, D., Davidson, M., Collins, M., Campbell, J. & Banaan-Haag, B. (1995). Constructivism and computer mediated communication in distance education. American Journal of Distance Education, 9(2), 7-26.

Kaplan-Leiserson, A. (2004). We Learning: Social software and e-learning-Part 2. Learning Circuits, January. [19 Apr 2005] http://www.learningcircuits.org/2004/jan2004/kaplan2.htm

Keegan, D. (1990). The foundations of distance education. (2nd ed.). London: Routledge. Australasian Journal of Educational Technology, 2005, 21(2) Koper, R. (2004a). Increasing learner retention in a simulated learning network

Laurillard, D. (2000). New technologies and the curriculum. In P. Scott (Ed), Higher Education Re-formed. (pp. 133-153). London: Falmer Press.

Levin, A. (2004). Social Software: What's New. Many 2 Many. [19 Apr 2005] http://www.corante.com/many/archives/2004/10/18/social_software_whats_new.php

Mason, R. (1998). Globalising education: Trends and applications. London: Routledge.

Moore, M. (1989). Three types of interaction. American Journal of Distance Education, 3(2), 1-6.

Moore, M.G. (1993). Theory of transactional distance. In D. Keegan (Ed), Theoretical Principles of Distance Education. New York: Routledge.

Ngwenya, J., Annand, D. & Wang, E. (2004). Supporting asynchronous discussions among online learners. In T. Anderson& F. Elloumni (Eds), Theory and Practice of Online Learning. (pp. 319-348). Athabasca AB Canada: Athabasca University.

Paulsen, M. (2003). Online Education Learning Management Systems: Global e-Learning in a Scandinavian Perspective. Oslo, Norway: NKI Forlaget.

Peters, O. (1988). Distance teaching and industrial production: A comparative interpretation in outline. In D. Sewart, D. Keegan& B. Holmberg (Eds), Distance Education: International Perspectives. (pp. 95-111). London/New York:

Rourke, L. & Anderson, T. (2002). Using peer teams to lead online discussions. Anderson, Annand and Wark 241

Sheehan, K.B. (2001). Email survey response rates: A review. Journal of Computer Mediated Communications, 6(2). [3 May 2003] http://www.ascusc.org/jcmc/vol6/issue2/sheehan.htm

Shindler, J. (2004). Greater than the sum of the parts? Examining the soundness of the collaborative exam in teacher education courses. Innovative Higher Education, 28(4), 273-283.

Shirkey, C. (2003). Social software and the politics of groups. [19 Apr 2005] http://www.shirky.com/writings/group_politics.html

Simon, B., Dolog, P., Miklós, Z., Olmedilla, D. & Sintek, M. (2004). Conceptualising smart spaces for learning. Journal of Interactive Media in Education, 9. [19 Apr 2005] http://www-jime.open.ac.uk/2004/9/

Slavin, R. (1995). Cooperative learning theory, research, and practice. Boston: Allyn and Bacon. Sloep, P., van Rosmalen, P., Brouns, F., van Bruggen, J., de Croock, M., Kester, L. &

De Vries, F. (2004). Agent support for online learning. Open Universiteit Nederland Educational Technology Expertise Centre. [19 Apr 2005] dspace.learningnetworks.org/retrieve/498/Agent_support_for_online_learning.pdf

Springer, L., Stanne, M. & Donovan, S. (1999). Effects of small-group learning on undergraduates in science, mathematics, engineering and technology: A metaanalysis. Review of Educational Research, 16(1), 21-51.

Sweet, R. (1986). Applying Tinto's model of student dropout to distance education. Distance Education, 7(2), 201-213.

Tinto, V. (1975). Drop-out from higher education: A theoretical synthesis of recent research. Review of Educational Research, 45(1), 89-125.

Tinto, V. (1987). Leaving college: Rethinking the causes and cures of college attrition. Chicago, IL: University of Chicago Press.

Vygotsky, L.S. (1978). Mind in society, the development of higher psychological processes. Cambridge, MA: Harvard University Press.

Wagner, E.D. (1994). In support of a functional definition of interaction. The American Journal of Distance Education, 8(2), 6-26.

Watts, D. (2004). Six degrees: The science of a connected age. Norton: New York. Terry Anderson, David Annand and Norine Wark, Athabasca University Contact author: Terry Anderson Professor and Canada Research Chair in Distance Education Athabasca University, #320 10030 107 St, Edmonton AB Canada T5J3E4 Email: terrya@athabascau.ca
These references have been extracted automatically and may have some errors. Signed in users can suggest corrections to these mistakes.
Suggest Corrections to References