You are here: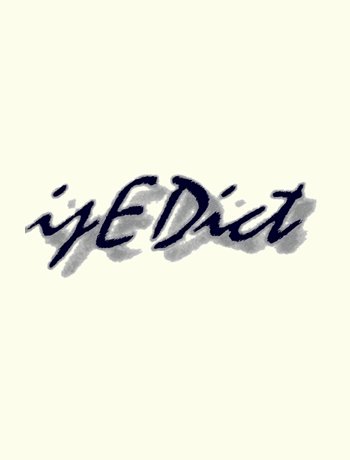 Self regulatory behaviour and Minimally Invasive (MIE) Education: A Case study in the Indian context
ARTICLE
IJEDICT Volume 7, Number 1, ISSN 1814-0556 Publisher: Open Campus, The University of the West Indies, West Indies
Abstract
The current paper provides insight into the self – regulatory learning strategies adopted by children working at Minimally Invasive Education (MIE) Learning Stations. Previous research has clearly indicated that children in the age groups of 8–14 years learn by themselves in groups and construct their own environment. This learning takes place due to self – motivation, intrinsic goal orientation, rehearsal and elaboration which results in school going children learning computer literacy on their own and doing well in academics or out-of-school children joining formal schooling. The paper describes the process of self-regulatory learners. It has been observed that children, if exposed to a situation where learning is not induced, actively construct their own knowledge and develop critical insights into how they think. These traits of self-regulation allows a child to consciously reflect on what might be the most effective way to master the learning goal and chooses an appropriate strategy to accomplish the goal. MIE captures the curiosity and self-organizing behavioural traits of the children which drives their interest towards further education. Hence, schools are not the only privileged sites of learning.
Citation
Dangwal, R. & Thounaojam, M. (2011). Self regulatory behaviour and Minimally Invasive (MIE) Education: A Case study in the Indian context. International Journal of Education and Development using ICT, 7(1),. Open Campus, The University of the West Indies, West Indies. Retrieved May 27, 2019 from https://www.learntechlib.org/p/188052/.
References
View References & Citations Map
Baumeister, R.F., & Vohs, K.D. (2007). Self-Regulation, Ego Depletion, and Motivation. Social and Personality Psychology Compass

Butler, D.L. & Winne, P.H. (1995) Feedback and self-regulated learning: A theoretical synthesis. Review of Educational Research

Cappelle Van F, Evers, V & Mitra S. (2004) Investigating the Effects of Unsupervised Computer use on Educationally Disadvantaged Children's Knowledge and Understanding of

Clark, C. (1999). Http://www.nwlink.com/~donclark/hrd/history/history.html

Clements, D.H. (1999). Dialogue on early childhood Science, Mathematics and Technology Education. In Young Children and Technology, Washington D.C: American Association for the Advancement of Science, Project 2061.

Corno, L. (1986). The metacognitive control components of self-regulated learning. Contemporary Educational Psychology

Dangwal R. And Kapur R. (2008) Children's learning processes using unsupervised "hole in the wall" computers in shared public spaces Australasian Journal of Educational Technology Self Regulatory Behaviour and Minimally Invasive (MIE) Education 133
Dangwal R. And Kapur R. (2009) Social networking effect at "HiWEL" kiosks amongst children Multicultural Education& Technology Journal 2009, 3(4), 290-305.

Dangwal R. And Kapur R. (2009) Learning through teaching: Peer-mediated instruction in Minimally Invasive Education British Journal of Educational Technology Vol 40 No 1 2009,5-22.

Downes,T. (1999), Playing with Computing Technologies in the Home, Education and Information Technologies Journal, 4(1), pg 1-15.D'souza, M. And Mitra, S. (2004) A Validation of the GUI Icon Association Inventory, F-13 proceedings, volume XVIII, (NIIT internal document, to be printed)

Finegan, C. And Austin, N. (2002) Developmentally Appropriate Technology for Young Children,Information Technology in Childhood Education Annual, pg 87--102.

Forman, G. And Pufall, P.B. (Ed). (1988) Constructivism in the Computer Age, Hillsdale, NJ,Lawerence Erlbaum Associates, Publishers.

Gros, Begona (2000), The Impact of Digital Games in Education, (www.firstmonday.com)

Inamdar, P. (2004), Computer Skills Development by Children using 'Hole-In-the-Wall' Facilities in Rural India, Australasian Journal of Educational Technology, 20(3), 337-350.

Jones, A.J. (2003) Infusing ICT Use within the Early Years of Elementary Education, CRPIT '03 Proceedings of the international federation for information processing working group 3.5 open conference on Young children and learning technologies-Volume 3

Kulik, J.A. (1994) Meta-analytic Studies of Findings on Computer-based Instruction, In Baker& O'Neil (Eds.) Technology assessment in education and training. 9--33. Hillsdale, NJ,Lawrence Erlbaum. Literacy Scenario in India http://www.education.nic.in/cd50years/y/3T/9U/3T9U0301.htm

MIE Users Manual (2003), Copyright Hole-in-the-Wall Education Limited (HiWEL), New Delhi,India.

Mitra. S & Rana V (1999), Children and the Internet: Experiments with Minimally Invasive Education in India. CSI Communications, pg. 12, India

Mitra, Sugata (2000), Minimally Invasive Education for Mass Computer Literacy, presented at CRIDALA 2000 Conference, Hong Kong, 21-25 June 2000.

Mitra, S., Dangwal, R., Chatterjee, S., Jha, S., Bisht, R. & Kapur, P. (2005). Acquisition of computing literacy on shared public computers: children and the "Hole In the Wall",Australasian Journal of Educational Technology, 21, 3, 407–426.
Mitra, S. (2008) Effects of remoteness on the quality of education: A case study from North Indian schools, Australasian Journal of Educational Technology 2008, 24(2), 168-180 Map source: www.mapsofindia.com

Newman, D., Griffin, P., & Cole, M. (1989). The Construction Zone: Working for Cognitive

Papert, S. (1980). Mindstorms: Children, Microcomputers and Powerful Ideas. New York Basic Books.

Perry, N.E., Phillips, L., & Hutchinson, L.R. (2006). Preparing student teachers to support for selfregulated learning. Elementary School Journal

Piaget, J. (1973). To Understand is to Invent, New York: Grossman.

Pintrich, P.R. (2000). Multiple goals, multiple pathways: The role of goal orientations in learning and achievement. Journal of Educational Psychology

Reeve, Johnmarshall. (1996). Motivating Others: Nurturing Inner Motivational Resources. Boston: Allyn and Bacon

Resnick, L.B. (1989). Developing Mathematical Knowledge, American Psychologist, 44, 162-169.

Ryan, R.R., & Deci, E.L. (2000). Self-Determination Theory and the Facilitation of Intrinsic Motivation, Social Development, and Well-Being.American Psychologist Sood,A..D, 2003, Information Nodes in the Rural Landscape, i4d magazine, http://i4donline.net

Winne, P.H., & Perry, N.E. (2000). Measuring self-regulated learning. In M. Boekaerts, P. Pintrich, & M. Zeidner (Eds.), Handbook of self-regulation. Orlando, FL: Academic Press. Wikipedia http://en.wikipedia.org/wiki/Education_in_India

Zimmerman, B.J. (1990). Self-regulated learning and academic achievement: An overview. Educational Psychologist
These references have been extracted automatically and may have some errors. Signed in users can suggest corrections to these mistakes.
Suggest Corrections to References