You are here: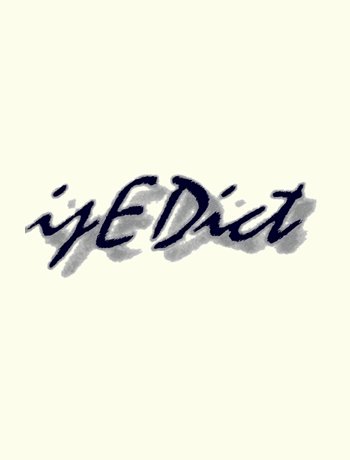 The discourse on ICT teacher professional development needs: The case of a South African teachers' union
ARTICLE
IJEDICT Volume 14, Number 2, ISSN 1814-0556 Publisher: Open Campus, The University of the West Indies, West Indies
Abstract
The prevalence and adoption of Information and Communication Technology (ICT) tools in education has often been guided by utopian perspectives without proper research to understand the schooling context and teachers' ICT development needs. This paper reports on the findings from a study of in-service teachers who are members of a teachers' union in South Africa. These teachers were surveyed using a questionnaire based on Second Information Technology in Education Study (SITES), which is an analytic framework that includes teacher characteristics, pedagogical practices and ICT use, school factors and system, and other external factors. This exploratory study was conducted within the framework of a teachers' union to understand members' preparedness to integrate ICT tools in their teaching practices. Findings indicate the need for in-service professional development activities in the use of ICT for teaching, in teaching in multicultural environments, and in classroom management. Equally important is the role of school management and administration in the adoption and integration of ICT tools in education. In addition, the research provided clear evidence that despite the huge investments into ICT infrastructure by government, inequalities in ICT competencies among teachers remain. The most important conclusion is that the investments being made are politically motivated and that teachers are being side-lined in the decision-making processes and preference given to political visions.
Citation
Dlamini, R. & Mbatha, K. (2018). The discourse on ICT teacher professional development needs: The case of a South African teachers' union. International Journal of Education and Development using ICT, 14(2),. Open Campus, The University of the West Indies, West Indies. Retrieved October 14, 2019 from https://www.learntechlib.org/p/184684/.
Keywords
References
View References & Citations Map
Abuhmaid, A. (2011). ICT Training Courses for Teacher Professional Development in Jordan. Turkish Online Journal of Educational Technology-TOJET, 10(4), 195–210.
Albion, P.R. (2008). Web 2.0 in teacher education: Two imperatives for action. Computers in the Schools, 25(3–4), 181–198.

Binglimas, K. (2009). Barriers to the successful integration of ICT in teaching and learning environments: A review of the literature. Eurasia Journal of Mathematics, Science& Technology Education, 5(3), 235–245.

Bourdieu, P. (1977). Outline of a Theory of Practice (Vol. 16). Cambridge university press.

Bourdieu, P. (1986). The forms of capital. In J.G. Richardson (Ed.), Handbook of Theory and Research for the Sociology of Education (pp. 241–258). New York: Greenwood Press.

Buckenmeyer, J.A. (2010). Beyond computers in the classroom: Factors related to technology adoption to enhance teaching and learning. Contemporary Issues in Education Research, 3(4), 27.

Carlson, S., & Gadio, C.T. (2002). Teacher professional development in the use of technology. In

DeSantis, J. (2012). Getting the most from your interactive whiteboard investment: Three guiding principles for designing effective professional development. The ClearingHouse: A Journal of Educational Strategies, Issues and Ideas, 85(2), 51–55.

Ertmer, P.A. (1999). Addressing first-and second-order barriers to change: Strategies for technology integration. Educational technology research and development, 47(4), 47-61.

Evans, J.D. (1996). Straightforward Statistics for the Behavioural Sciences. Pacific Grove, CA: Brooks/Cole Publishing.

Fullan, M. (2006). Leading professional learning. School Administrator, 63(10), 10.

Fullan, M.G. (1991). With Stiegelbauer, S.(1991). The new meaning of educational change, 2.

Maistry, M. (2008). Transcending traditional boundaries for teacher professional development: Exploring a community of practice approach to CPD. Journal of Education, 43, 127–153.

Marx, R.W., Blumenfeld, P.C., Krajcik, J.S., & Soloway, E. (1998). New technologies for teacher professional development. Teaching and Teacher Education, 14(1), 33–52.

Mpinganjira, M. (2016). Antecedents of citizenship behaviour in online customer communities: An empirical investigation. SA Journal of Information Management, 18(2), 9

Nahapiet, J., & Ghoshal, S. (2000). Social capital, intellectual capital, and the organizational advantage. In Knowledge and Social Capital, 119–157.

Olakulehin, F.K. (2007). Information and Communication Technologies in Teacher Training and Professional Development in Nigeria. Online Submission, 8(1), 133–142.
These references have been extracted automatically and may have some errors. Signed in users can suggest corrections to these mistakes.
Suggest Corrections to References