You are here: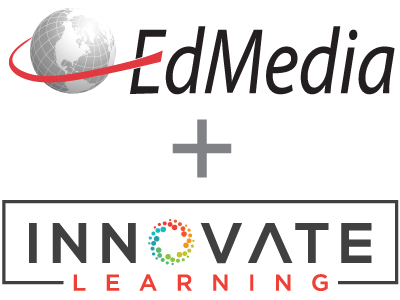 Mathematics Learning Tools for Children with Dyscalculia
PROCEEDING
EdMedia + Innovate Learning, in Washington, DC ISBN 978-1-939797-29-2 Publisher: Association for the Advancement of Computing in Education (AACE), Waynesville, NC
Abstract
Basic arithmetic skills such as addition, subtraction and counting should be developed at an early age; however, some children do not develop these skills due to an impairment of their number sense. This disorder, known as dyscalculia, prevents the development of mathematical skills needed to survive in mainstream classrooms. In this paper, the results of a study of thirty children diagnosed with dyscalculia are presented. These participants used three Mathematics learning tools to practice addition, subtraction and counting. Pre- and post-tests revealed statistically significant differences in: the frequencies of correct answers; the overall test scores; and, the test scores for the Addition, Subtraction and Counting sections of the tests. Also, participant displayed characteristics of persistence and self-reliance while enjoying the activity. Although this is a case study, it demonstrates a possible method of improving basic arithmetic test scores in Dyscalculics.
Citation
Walcott, P. & Romain, N. (2017). Mathematics Learning Tools for Children with Dyscalculia. In J. Johnston (Ed.), Proceedings of EdMedia 2017 (pp. 1172-1181). Washington, DC: Association for the Advancement of Computing in Education (AACE). Retrieved July 24, 2019 from https://www.learntechlib.org/primary/p/178433/.
References
View References & Citations Map
Abbott, C. (2007). E-inclusion: Learning difficulties and digital technologies. Bristol: Futurelab.
Akpan, J.P., & Beard, L.A. (2014). Assistive technology and mathematics education. Universal Journal of Educational Research, 2(3), 219-222.
Becta (2003). What the research says about ICT supporting special educational needs (SEN) and inclusion. Retrieved from http://www.mmiweb.org.uk/publications/ict/Research_SEN.pdf.
Butterworth, B. (2010). Foundational numerical capacities and the origins of dyscalculia. Trends in cognitive sciences, 14(12), 534-541.
Butterworth, B. (2002, September). Screening for dyscalculia: A new approach. In Mathematical Difficulties: Psychology, Neuroscience, and
Cawley, J.F., Shepard, T., Smith, M., & Parmar, R.S. (1997). Item mass and complexity and the arithmetic computation of students with learning disabilities. Learning Disabilities: A Multidisciplinary Journal, 8(2), 97-107.
Dehaene, S. (1997). The number sense: How the mind creates mathematics. Oxford, UK: Oxford University Press.
Dehaene, S. (2001). Précis of the number sense. Mind& Language, 16(1), 16-36.
DfES (2001). Guidance to Support Pupils with Dyslexia and Dyscalculia (DfES 0512/2001). London: Department for Education and Skills.
Geary, D.C., & Hoard, M.K. (2001). Numerical and arithmetical deficits in learning-disabled children: Relation to dyscalculia and dyslexia. Aphasiology, 15(7), 635-647.
McClure, L. (2014). Developing number fluency-What, Why, How. Retrieved from http://nrich.maths.org/10624.
Patton, C.M., & Roschelle, J. (2008). Why the best math curriculum won't be a textbook. Education Week, 27(36), 24-25.
Peters, S., Miske, S.J., Johnstone, C., Harris, D.P., Wolbers, K.A., Trotman, A., & Sales, G. (2008). Achieving inclusion: transforming the education system of Trinidad and Tobago.
Räsänen, P., & Ahonen, T. (1995). Arithmetic disabilities with and without reading difficulties: A comparison of arithmetic errors. Developmental Neuropsychology, 11(3), 275-295.
Smith, B. (2016). We Have The Technology, We Can Assist Them! Using Technology To Assist Students With Learning Disabilities And Difficulties. Spectronics. Retrieved from https://www.spectronics.com.au/article/wehave-the-technology-we-can-assist-them-using-technology-to-assist-students-with-learning-disabilities-and DASHDASH
Wright, P. (2004) The individuals with disabilities education improvement act of 2004: overview explanation and comparison. Retrieved from http://www.wrightslaw.com/idea/idea.2004.all.pdf.
These references have been extracted automatically and may have some errors. Signed in users can suggest corrections to these mistakes.
Suggest Corrections to References