You are here:
Learning Style Preferences among Male and Female ESL Students in Universiti-Sains Malaysia
ARTICLE
Journal of Educators Online Volume 12, Number 2, ISSN 1547-500X Publisher: Journal of Educators Online
Abstract
Individuals preferentially process information in different ways. This includes the varied learning style preference of the individuals in any study program, including English as a Second Language (ESL). However, one of major concerns is, do the ESL students have different preferred way to learn? Past studies have given mixed results including pertaining to Malaysian students. To address this issue, this study sought to identify whether there are differences in learning style preferences between male and female students who undertook ESL courses in the Universiti Sains Malaysia (USM). To achieve the study objective, Felder-Silverman Learning Style Model (FSLSM) was selected to gather data on the respondents' learning style preference due to its validity, widespread use and suitability to the scope of the study. The responses gathered from FSLSM were tallied and assessed for gender difference in LSP. Results indicated that, there is a strong representation of visual learners from both male and female respondents. On the other hand, the respondents, irrespective of the gender difference, are well-balanced in the dimensions of sensing/intuitive, active/reflective, and sequential/global. In addressing the gender difference, it was found in this study that there is no significant difference between male and female ESL students in their preferred learning styles on each of the FSLSM dimension. Thus, this study revealed that gender does not help differentiate students' learning preferences. The findings lend support to several past studies on LSP. [The volume number (13) shown on the PDF is incorrect.]
Citation
Shuib, M. & Azizan, S.N. (2015). Learning Style Preferences among Male and Female ESL Students in Universiti-Sains Malaysia. Journal of Educators Online, 12(2), 103-141. Retrieved May 26, 2019 from https://www.learntechlib.org/p/162018/.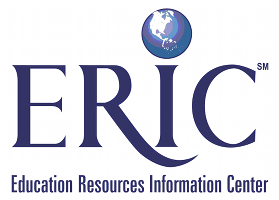 This record was imported from
ERIC
on December 2, 2015. [
Original Record
]
ERIC is sponsored by the Institute of Education Sciences (IES) of the U.S. Department of Education.
Copyright for this record is held by the content creator. For more details see ERIC's copyright policy.
Keywords
References
View References & Citations Map
Ahamad Shah, M.I. & Ismail, Y. (2012). Exploring English language learning styles of Malay students at the International Islamic University Malaysia. World Applied Sciences Journal, 20(8), 1072-1081.

Alghasham, A.A. (2012). Effect of students' learning styles on classroom performance in problem-based learning. Medical Teacher, 34(s1), S14-S19.

Al-Jojo, N. (2012). Teacher assisting and subject adaptive material system: an Arabic adaptive learning environment (Doctoral dissertation, University of Portsmouth). The Journal of Educators Online-JEO July 2015 ISSN 1547-500X Vol 13 Number 2 132

Allport, G.W. (1937). Personality: A psychological interpretation. New York: Holt& Co.

Aliakbari, M. & Soltani, N. (2011). Variation of learning styles among Iranian EFL learners: Effects of culture, language background and gender. In Proceedings of the 16th Conference of Pan-Pacific Association of Applied Linguistics. Centre for Enhancing English Learning and Teaching: Hong Kong.

Atef, A. & Munir, S. (2009). Investigating the learning styles preferences of ESL learners: the case of English majors in Universiti Sains Malaysia. Malaysian Journal of ELT Research, 5, 56-107.

Bennett, S., Maton, K. & Kervin, L. (2008). The 'digital natives' debate: A critical review of the evidence. British Journal of Educational Technology, 39,775–786.

Cavanaugh, D. (2002). Hemispheric preference. New York: Cambridge University Press. Choudhary, R., Dullo, P., & Tandon, R.V. (2011). Gender differences in learning style preferences of first year Medical students. Pak J Physiol, 7(2), 42-45.

Chuang, L.F. (2009). An exploratory study of Gender Differences in Instructional Preferences: The Case of University Students in the USA. Unpublished paper Fooyin University. The Journal of Educators Online-JEO July 2015 ISSN 1547-500X Vol 13 Number 2 133

Claxton, C.S., & Murrell, P.H. (1987). Learning styles: Implications for Improving Educational Practices. ASHE-ERIC Higher Education Report No. 4, 1987.

Demerezen, M. (2014). Language acquisition, the imitation theory, and foreign language learning. In A. Akbarov (Ed.), Multicultural Language Education: From Research into Practice (138-152). UK: Cambridge Scholars Publishing.

Dunn, R.S., & Dunn, K.J. (1978). Teaching students through their individual learning styles: A practical approach. Prentice Hall.

Fazarro, D.E., Pannkuk, T., Pavelock, D., & Hubbard, D. (2009). The effectiveness of instructional methods based on learning style preferences of agricultural students: A research tool for continuous improvement for faculty in Career and Technical Education (CTE) programs. Journal of Industrial Teacher Education, 45(3). 84-104.

Felder, R. (1993). Reaching the second tier: learning and teaching styles in college science education. Journal of College Science Teaching, 23(5), 286-290.

Felder, R.M., & Silverman, L.K. (1988). Learning and teaching styles in engineering education. Engineering Education, 78(7), 674-681.

Felder, R., & Soloman, B. (2006).Learning styles and strategies. Retrieved from http://www.ncsu.edu/felder-public/ILSdir/styles.htm.

Fitzgerald, J. (1994). Crossing boundaries: What do second-language-learning theories say to reading and writing teachers of English-as-a-second-language learners? Reading Horizons, 34(4), 5.

Fleming, N.D. & Mills, C. (1992). Helping students understand how they learn. The Teaching Professor, Vol. 7 No. 4, Magma Publications, Madison, Wisconsin, USA.

Graf, S., Viola, S.R., Leo, T., & Kinshuk (2007). In-depth analysis of the Felder-Silverman learning style dimensions. Journal of Research on Technology in Education, 40(1).
Graf, S., Kinshuk, & Liu, T.-C. (2009). Supporting teachers in identifying students' learning styles in learning management systems: an automatic student modelling approach. Educational Technology& Society, 12 (4), 3–14.

Gregorc, A. (1982). Learning style/brain research: Harbinger of an emerging psychology. Student learning styles and behaviour. Reston: National Association of Secondary School Principals.

Honey, P. & Mumford, A. (2000). The learning styles helper's guide. Maidenhead: Peter Honey Publications Ltd.

Ismail, M., Shah, A., Ismail, Y., Esa, Z., & Muhamad, A.J. (2013). Language learning strategies of English for specific purposes students at a public university in Malaysia. English Language Teaching, 6(1), 153-161.

Jhaish, M.A. (2010). The relationship among learning styles, language learning strategies, and the academic achievement among the English majors at Al-Aqsa University The Journal of Educators Online-JEO July 2015 ISSN 1547-500X Vol 13 Number 2 135 (Master's thesis).The Islamic University. Retrieved from http://libraty.iugaza.edu.ps/thesis/90213.pdf

Jones, C.M., & Healy, S.D. (2006).Differences in cue use and spatial memory in men and women. Proceedings of the Royal Society B: Biological Sciences, 273(1598), 22412247.

Kabilan, M.K., Ahmad, N., & Zainol Abidin, M.J. (2010). Facebook: An online environment for learning of English in institutions of higher education? Internet and Higher Education, The Internet and Higher Education, 13(4), 179-187.

Kang, S. (1999). Learning styles: Implications for ESL/EFL instruction. English Teaching Forum, 37(4), 6.

Kanninen, E. (2008). Learning styles and e-learning. Master of Science Thesis, Tampere University of Technology. Karthigeyan, K., &Nirmala, K. (2013). Learning style preference of English language learners. Educationia, 2(1), 134-140.

Kashefian-Naeeini, S., Maarof, N., & Salehi, H. (2011, October). Malaysian ESL learners' use of language learning strategies. In International Conference on Humanities, Society and Culture (Vol. 20, pp. 340-344).

Kolb, D.A. (1976). The Learning Style Inventory: Technical Manual, Boston, Ma.: McBer.

Kolb, D.A. (1984). Experiential learning: Experience as the source of learning and development. New Jersey: Prentice-Hall Inc.

Krashen, S. (1977). The monitor model for adult second language performance. Viewpoints on English as a second language, 152-161.

Lau, W.W.F., & Yuen, A.H.K. (2010). Gender differences in learning styles: Nurturing a gender and style sensitive computer science classroom. Australasian Journal of Educational Technology. 26(7), 1090-1103.

Lavadenz, M. (2010). From theory to practice for teachers of English learners. The CATESOL Journal, 22(1), 18-47.

Li, X., & He, J. (2012). Study on cooperative learning of college ESL writing in network environment. International Journal of Knowledge and Language Processing, 3 (1), 35-53.

Llach, M.D.P.A., & Gallego, M.T. (2012).Vocabulary knowledge development and gender differences in a second language. Elia: Estudios de lingüísticainglesaaplicada, (12), 45-76.

Maesin, A., Mansor, M., Shafie, L.A., & Nayan, S. (2009). A study of collaborative learning among Malaysian undergraduates. Asian Social Science, 5(7), 70.

Malaysian Ministry of Higher Education (2012). Indikator Pengajian Tinggi Malaysia: 2011 – 2012. Retrieved from http://www.mohe.gov.my/web_statistik/Indikator_PT-20112012.pdf

McCarthy, B. (1982). The 4Mat System. Arlington Heights, Ill.: Excel Publishing Co. The Journal of Educators Online-JEO July 2015 ISSN 1547-500X Vol 13 Number 2 137

Middleton, K., Ricks, E., Wright, P., & Grant, S. (2013). Examining the relationship between learning style preferences and attitudes toward Mathematics among students in higher education. Institute for Learning Styles Journal, 1(1), 1-15.

Muralidhara, D.V., Nordin Simbak, & Mohmad Nasir Mat Nor (2013). Learning style preferences of preclinical medical students in a Malaysian university. South-East Asian Journal of Medical Education, 7(1), 23.

Nasiruddin, N. (2012, July 14). Pelajar perempuan dominasi IPTA. Utusan Online. Retrieved from http://www.utusan.com.my

Noguera, J.S. (2013). Identifying foreign language learning styles in Spanish undergraduate students. PEDAGOGIKA, 4(2), 126-143.

Oxford, R.L. (1993). Instructional implications of gender differences in second/foreign language (L2) learning styles and strategies.Applied Language Learning, 4,65–94.

Paechter, C. (2004). The gendered curriculum. In Claire, H. (Ed.), Gender in education 3-19: A fresh approach. Retrieved from http://www.atlcymru.org.uk/Images/Gender%20in%20education%203-19.pdf

Pashler, H., McDaniel, M., Rohrer, D., & Bjork, R. (2008). Learning styles concepts and evidence. Psychological science in the public interest, 9(3), 105-119.

Putintseva, T. (2006). The importance of learning styles in ESL/EFL. The Internet TESL Journal, 12(3). Rosseni Din, M. Kamarulzaman, F., Norman, H., Shah, P.M., Karim, A.A., Johar, N.A. &

Verawati, I. (2012). Detecting gender biasness via gender differential item functioning analysis on integrated meaningful hybrid e-learning instrument. WSEAS Transaction on Advances in Engineering Education, 3(9), 63-71.

Shepard, A.L. (2013). Learning styles and motives of postgraduate distance learners undertaking a United Kingdom professional doctorate. Journal of Perspectives in Applied Academic Practice, 1(1). Retrieved from http://jpaap.napier.ac.uk/index.php/JPAAP/rt/printerFriendly/40/html

Tatarintseva, A. (2002). The influence of the gender factor to the learning styles of secondary students in the process of language learning. Studies about languages, 2, 63-68.

Teele, L. (2006). The Impact of integrated study skills and critical thinking on student achievement. United States: ProQuest Information and Learning Company.

Tercanlioglu, L. (2004). Exploring gender effect on adult foreign language learning strategies. Issues in educational research, 14(2), 181-193.

Tham, S. (2011).Exploring access and equity in Malaysia's private higher education. ADBI working paper 280. Tokyo: Asian Development Bank Institute. Retrieved from The Journal of Educators Online-JEO July 2015 ISSN 1547-500X Vol 13 Number 2 139 http://www.adbi.org/workingpaper/2011/04/19/4513.access.equity.malaysia.higher.educ/

Thelen, H. (1954). Dynamics of groups at work. Chicago: University of Chicago Press.

Thronson, R.M. (1984). Achievement as a function of learning style preference in beginning computer programming courses (Doctoral dissertation, Montana State University).

Tuan, L.T. (2011). EFL learners' learning styles and their attributes. Mediterranean Journal of Social Sciences, 2(2), 299-320.

Vaseghi, R., Ramezani, A.E., & Gholami, R. (2012). Language learning style preferences: A theoretical and empirical study. Advances in Asian Social Science, 2(2), 441-451.

Viriya, C., & Sapsirin, S. (2014). Gender differences in language learning style and language learning strategies. Indonesian Journal of Applied Linguistics (IJAL), 3(2), 77-88.

Vogt, W.P., Gardner, D.C., & Haeffele, L.M. (2012). When to design what research design. New York, NY: The Guilford Press.

Wang, L. (2007). Variation in learning styles in a group of Chinese English as aforeign language learners. International Education Journal, 8(2), 408-417.

Wehrwein, E.A., Lujan, H.L., & DiCarlo, S.E. (2007). Gender differences in learning style preferences among undergraduate physiology students. Advances in Physiology Education, 31(2), 153-157.

Wu, M.M.F. (2010). An exploratory study of the language-learning style preferences and language-learning motivation of ESL learners at a vocational education institute in Hong Kong. Electronic Journal of Foreign Language Teaching, 7(2), 222-238.

Wu, D.C. (2014). Learning styles, subject matter, and effectiveness in undergraduate distance education (Doctoral dissertation, Liberty University).

Xiao, L., & Tianjin, P.R. (2006).Bridging the gap between teaching styles and learning styles: Across-cultural perspective. TESL-EJ, 10(3), 1-15.

Yi, W.C., Hui, H.W., & Jasmine, S. (2011). Relationship between learning styles and Content Based Academic Achievement among Tertiary Level Students. In The Enhancing Learning: Teaching and Learning Conference.

Zacharis, N.Z. (2011), The effect of learning style on preference for web-based courses andlearning outcomes. British Journal of Educational Technology, 42, 790–800.

Zhang, J., & Evans, M.S. (2013). An empirical study on the multidimensional learning styles of Chinese EFL students. International Proceedings of Economics Development& Research, 68. The Journal of Educators Online-JEO July 2015 ISSN 1547-500X Vol 13 Number 2 141

Zokaee, S., Zaferanieh, E., & Naseri, M. (2012). On the impacts of perceptual learning style and gender on Iranian undergraduate EFL learners' choice of vocabulary learning strategies. English Language Teaching, 5(9), p138.

Zu, S. (2009). E-learning importance and design. Retrieved from http://itec.sfsu.edu/wp/860wp/F04_860_zu_elearning.pdf
These references have been extracted automatically and may have some errors. Signed in users can suggest corrections to these mistakes.
Suggest Corrections to References