You are here:
Designing for Learning Engagement in Remote Communities: Narratives from North of Sixty
ARTICLE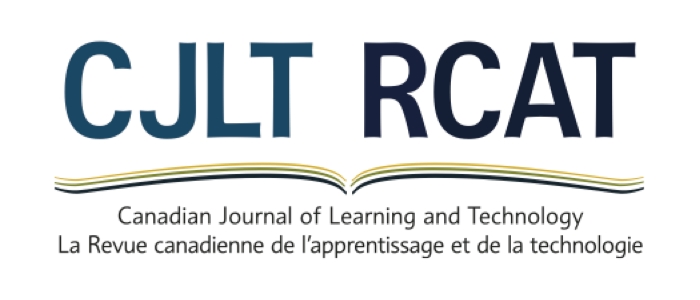 CJLT Volume 40, Number 3, ISSN 1499-6677 e-ISSN 1499-6677 Publisher: Canadian Network for Innovation in Education
Abstract
There are multiple challenges to designing learning experiences for schools in remote communities, including technology and infrastructure limitations, high teacher and administrator turnover, and conflicting interests between local culture and school curricula. In this paper, we offer a brief history of educational initiatives in remote Arctic communities, focusing on: 1) the importance of traditional knowledge, 2) the role of Indigenous culture in school learning materials and activities, and 3) how and why technology might be used to enhance and preserve traditional knowledge, language, and culture. We share implementation examples of one design model, adventure learning, that has successfully engaged learners worldwide in remote and urban communities alike. We conclude by presenting design principles for engaging learners in remote communities through a focus on reflective presence, interaction, educator support, and simplicity of design. These principles are illustrated with a narrative centered on the design of a new online learning environment titled North of Sixty°.
Citation
Doering, A. & Henrickson, J. (2014). Designing for Learning Engagement in Remote Communities: Narratives from North of Sixty. Canadian Journal of Learning and Technology / La revue canadienne de l'apprentissage et de la technologie, 40(3),. Canadian Network for Innovation in Education. Retrieved April 20, 2019 from https://www.learntechlib.org/p/153318/.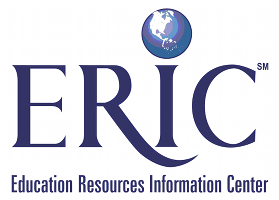 This record was imported from
ERIC
on November 3, 2015. [
Original Record
]
ERIC is sponsored by the Institute of Education Sciences (IES) of the U.S. Department of Education.
Copyright for this record is held by the content creator. For more details see ERIC's copyright policy.
Keywords
View References & Citations Map
References
Abankina, T.V., Krasilova, A.N., & Iastrebov, G.A. (2012). The educational strategies of rural school students. Russian Education& Society, 54(10), 14-23.

Agrawal, A. (2009). Why "indigenous" knowledge? Journal of the Royal Society of New Zealand, 39(4), 157-158.

Bartko, T.W. (2005). The ABCs of engagement in out-of-school programs. New Directions for Youth Development, 105, 109-120.

Berger, P. (2009). Eurocentric roadblocks to school change in Nunavut. Inuit Studies, 33(1-2), 55-76.

Berkes, F. (2008). Sacred ecology. New York: Routledge.

Bowers, C., Vasquez, M., & Roaf, M. (2000). Native people and the challenge of computers: Reservation Schools, individualism, and consumerism. American Indian Quarterly, 24(2), 182-199.

Bruckman, A. (2006). Learning in online communities. In R.K. Sawyer (ed.), The Cambridge Handbook of Learning Sciences (pp. 461–472). NY: Cambridge University Press.

Burfitt, B., & Heathcote, M. (2014). Valuing footsteps—towards a valuation model of indigenous knowledge and cultural expression for the sustainability of indigenous people's culture. Journal of Intellectual Property Law& Practice, 9(5), 383-388.

Chiefs of Ontario. (2012). Our children, our future, our vision: First Nations jurisdiction over First Nations education in Ontario. Retrieved from http://www.peopleforeducation.ca/wpcontent/uploads/2012/02/COO-Education-Report-Feb-8-20121.pdf

Corson, D. (1995). "Sami Language Act": Emancipatory implications for the world's Aboriginal peoples. Language in Society, 24(4), 493-514.

Crowshoe, C. (2005). Sacred ways of life: Traditional knowledge toolkit. Prepared for the First Nations Centre, National Aboriginal Health Organization. Retrieved from http://www.naho.ca/documents/fnc/english/2005_traditional_knowledge_toolkit.pdf Cruikshank, J. (2001). Glaciers and climate change: Perspectives from oral traditions. Arctic, 54(4), 373-393.

Cruikshank, J. (2012). Are glaciers "good to think with"? Recognising Indigenous environmental knowledge. Anthropological Forum, 22(3), 239-250.

Cunsolo Willox, A., Harper, S., & Edge, V. (2012). Storytelling in a digital age: Digital storytelling as an emerging narrative method for preserving and promoting indigenous oral wisdom. Qualitative Research, 13(2), 127-147.

Davies, M. (2009). Spring camp adventures. [Personal web blog.] Retrieved from http://kluglanoch-corner.xanga.com/701970248/spring-camp-adventures

Dickison, M. (2009). The asymmetry between science and traditional knowledge. Journal of the Royal Society of New Zealand, 39(4), 171-172.

Doering, A. (2006). Adventure learning: Transformative hybrid online education. Distance Education, 27(2), 197–215.

Doering, A., & Miller, C. (2009). Online learning revisited: Adventure learning 2.0. In C. Crawford et al. (Eds.), Proceedings of Society for Information Technology and Teacher Education International Conference 2009 (pp. 3729–3735). Chesapeake, VA: AACE.

Doering, A., Miller, C., & Veletsianos, G. (2008). Adventure Learning: Educational, social, and technological affordances for collaborative hybrid distance education. Quarterly Review of Distance Education, 9(3), 249-266.
Doering, A., Scharber, C., Riedel, E. & Miller, C. (2010). "Timber for President": Adventure Learning and Motivation. Journal of Interactive Learning Research, 21(4), 483-513.
Doering, A., & Veletsianos, G. (2008). Hybrid Online Education: Identifying Integration Models using Adventure Learning. Journal of Research on Technology in Education, 41(1), 101119.

Doering, A., & Veletsianos, G. (2007). Multi-Scaffolding learning environment: An analysis of scaffolding and its impact on cognitive load and problem-solving ability. Journal of Educational Computing Research, 37(2), 107-129.

Dyson, L.E., Hendriks, M., & Grant, S. (2007). Information technology and indigenous people. Hershey, PA: Information Science Publishing.

Elmborg, J. (2006). The other Dewey: John Dewey's "Democracy and Education" and information literacy. In C. Gibson (Ed.), Student Engagement and Information Literacy (1– 15). Chicago: Association of College and Research Libraries, American Library Association.

Ford, J.D., Smit, B., & Wandel, J. (2006). Vulnerability to climate change in the Arctic: A case study from Arctic Bay Canada. Global Environmental Change, 16(2), 145–60.

Fredericks, J., Blumenfeld, P., & Paris, A. (2004). School engagement: Potential of the concept, state of evidence. Review of Educational Research, 74, 59-105.

Garrett, M.T., Parrish, M., Williams, C., Grayshield, L., Portman, T.A.A., Rivera, E.T., & Maynard, E. (2014). Fostering resilience among Native American youth through therapeutic intervention. Journal of Youth and Adolescence, 43(3), 470-490.

Ginsberg, F. (2008). Rethinking the digital age. In Wilson, P. & Stewart, M. (Eds.), Global Indigenous Media: Cultures, Poetics and Politics (pp. 287-305). Durham, NC: Duke

Henze, R.C., & Vanett, L. (1993). To walk two worlds: Or more? Challenging a common metaphor of Native education. Anthropology& Education Quarterly, 24(2), 116-134.

Herrington, J., Oliver, R. And Reeves, T.C. (2003). Patterns of engagement in authentic online learning environments. Australian Journal of Educational Technology, 19(1), 59-71.

Howe, C. (1998). Cyberspace is no place for tribalism. Wicazo Sa Review, 13(2), 19-28.

Irvin, M., Hannum, W., de la Varre, C., Farmer, T., & Keane, J. (2012). Factors related to rural school administrators' satisfaction with distance education. Distance Education, 33(3), 331-345.
Kawalilak, C., Wells, N., Connell, L., & Beamer, K. (2012). E-learning access, opportunities, and challenges for Aboriginal adult learners located in rural communities. College Quarterly, 15(2). Retrieved from http://www.collegequarterly.ca/2012-vol15-num02spring/kawalilak-wells.html

Khan, S. (2014). A new kind of colonialism. Harvard International Review, 35(3), 37-39.

Kolb, D.A. (1984). Experiential Learning: Experience as the source of learning and development. New Jersey: Prentice Hall.

Koseoglu, S., & Doering, A. (2011). Understanding complex ecologies: An investigation of students experiences in adventure learning programs. Distance Education. 32(3), P. 339 –

353.Kuh, G.D. (2001). Assessing what really matters to student learning. Change, 33(3), 10-66.

Lave, J., & Wenger, E. (1991). Situated learning: Legitimate peripheral participation. Cambridge: University of Cambridge Press.

Lekoko, R. (2007). Storytelling as a potent research paradigm for indigenous communities. Alternative: An International Journal of Indigenous Scholarship, 3(2), 8295.

Maher, M. (2012). Teacher education with indigenous ways of knowing, being and doing as a key pillar. Alternative: An International Journal Of Indigenous Peoples, 8(3), 343-356.

McClean, S. (1995). To educate or not to educate? Canadian discourses concerning Inuit schooling from the 1930s to the 1950s. Journal of Historical Sociology, 8(2), 182-197.

McGregor, H.E. (2010). Inuit education and schools in the eastern Arctic. Vancouver: UBC Press.

Miller, B.G., Doering, A., Roehrig, G., & Shimek, R. (2012). Fostering indigenous STEM education: Mobilizing the adventure learning framework through snow snakes. Journal of American Indian Education, 51(2), 66-84.

Mishra, P., & Koehler, M.J. (2006). Technological Pedagogical Content Knowledge: A new framework for teacher knowledge. Teachers College Record, 108(6), 1017-1054.

Mistry, J., Berardi, A., Haynes, L., Davis, D., Xavier, R., & Andries, J. (2014), The role of social memory in natural resource management: Insights from participatory video. Transactions of the Institute of British Geographers, 39, 115–127.

Moos, D., and Honkomp, B. (2011). Adventure learning: Motivating students in a Minnesota middle school. Journal of Research on Technology in Education, 43(3), 231–252.

Nakashima, D.J., Galloway McLean, K., Thulstrup, H.D., Ramos Castillo, A. & Rubis, J.T. (2012). Weathering uncertainty: Traditional knowledge for climate change assessment and adaptation. Paris: UNESCO, and Darwin: UNU.

Nichols, R. (2011). Growing up Indigenous: Developing effective pedagogy for education and development. Boston: Sense Publishers.

Nunavut Tunngavik Incorporated. (2012). 2010-2011 Annual report on the state of Inuit culture and society: The status of Inuit children and youth in Nunavut. Retrieved from http://www.tunngavik.com/files/2012/11/2010-11-SICS-Annual-Report-Eng.pdf

Orozco, D., & Poonamallee, L. (2014). The role of ethics in the commercialization of Indigenous knowledge. Journal of Business Ethics, 119(2), 275-286.

Parrish, P., & Botturi, L. (2009). Assessing engagement and aesthetic qualities in learning experiences. Manuscript in preparation. Retrieved from http://www.comet.ucar.edu/~pparrish Pember, M. (2008). Diversifying pedagogy. Diverse: Issues In Higher Education, 25(5), 18-20.

Petheram, L., High, C., Campbell, B.M., & Stacey, N. (2100). Lenses for learning: Visual techniques in natural resource management. Journal of Environmental Management, 92(10), 2734-2745.

Rao, K., Eady, M., & Edelen-Smith, P. (2011). Creating virtual classrooms for rural and remote communities. Phi Delta Kappan, 92(6), 22-27.

Rival, L. (2014). Encountering nature through fieldwork: Expert knowledge, modes of reasoning, and local creativity. Journal of the Royal Anthropological Institute, 20, 218-236.

Roland, M., & Semali, L. (2010). Intersections of indigenous knowledge, language, and sustainable development. CIES Perspectives (153). Retrieved from http://www.cies.us/newsletter/may_10/IK_and_CIES.html

Seyfrit, C.L., & Hamilton, L.C. (1997). Alaska Native youth and their attitudes toward education. Arctic Anthropology, 34(1), 135.

Sharplin, E., O'Neill, M., & Chapman, A. (2011). Coping strategies for adaptation to new teacher appointments: Intervention for retention. Teaching& Teacher Education, 27(1), 136-146.

Shellman, A. (2014). Empowerment and experiential education: A state of knowledge paper. Journal of Experiential Education, 37(1), 18-30.

Stephenson, J., & Moller, H. (2009). Cross-cultural environmental research and management: Challenges and progress. Journal of the Royal Society of New Zealand, 39(4), 139-149.

Veletsianos, G., & Doering, A. (2010). Long-term student experiences in a hybrid, open-ended and problem based Adventure Learning program. Australasian Journal of Educational Technology, 26(2), 280-296.
Veletsianos, G., Doering, A, & Henrickson, J. (2012). Field-based professional development of teachers engaged in distance education: Experiences from the Arctic. Distance Education, 33(1), 45-59.
Wexler, L., Eglinton, K., & Gubrium, A. (2014). Using digital stories to understand the lives of Alaska Native young people. Youth& Society, 46(4), 478-504.

Whittaker, S., Isaacs, E., & O'Day, V. (1997). Widening the net: Workshop report on the theory and practice of physical and network communities. ACM SIGCHI Bulletin, 29(3), 27–30.
These references have been extracted automatically and may have some errors. If you see a mistake in the references above, please contact info@learntechlib.org.