You are here: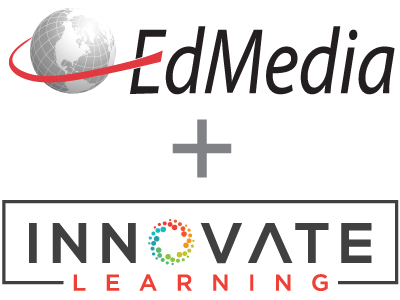 Unpacking the Concept of Design Thinking Through a Competency-based Curriculum
PROCEEDINGS
Job Rutgers, Ontario College of Art and Design University, Canada ; Mi Song Kim, University of Western Ontario, Canada ; Paul Epp, Ontario College of Art and Design University, Canada
EdMedia + Innovate Learning, in Montreal, Quebec, Canada ISBN 978-1-939797-16-2 Publisher: Association for the Advancement of Computing in Education (AACE), Waynesville, NC
Abstract
Although increasing attention has been paid to design thinking in the context of new media and the globalizing knowledge economy, there is still little understanding of how design thinking could find its way into school curricular including both K-12 and higher education. The primary aim of this paper is to report an in-depth analysis of OCADU Industrial Design program's competency based curriculum, which, in turn, will unpack the notion of design thinking. The research question is to understand how OCADU faculty members designed and implemented a competency-based curriculum that fosters students' ability in design thinking. The results show three initial principles for defining design thinking: Design thinking as situated within design 'doing' and 'feeling', Design thinking embedded within different 'design modeling' languages'; and building creative confidence by increasingly being able to connect experiences.
Citation
Rutgers, J., Kim, M.S. & Epp, P. (2015). Unpacking the Concept of Design Thinking Through a Competency-based Curriculum. In S. Carliner, C. Fulford & N. Ostashewski (Eds.), Proceedings of EdMedia 2015--World Conference on Educational Media and Technology (pp. 310-321). Montreal, Quebec, Canada: Association for the Advancement of Computing in Education (AACE). Retrieved October 13, 2019 from https://www.learntechlib.org/primary/p/151599/.
Keywords
References
View References & Citations Map
Ahmed, S., Wallace, K.M., & Blessing, L.T.M. (2003). Understanding the differences between how novice and experienced designers approach design tasks. Research in Engineering Design, 14, 1-11.
Dunne, D., & Martin, R. (2006). Design thinking and how it will change management education: An interview and discussion. Academy of Management Learning& Education, 5, 512-523.
Hummels, C., & Vinke, D. (2009). Developing the competence of designing intelligent systems. Eindhoven University of Technology: Netherlands.
Gero, J.S. (1998). Towards a model of designing which includes its situatedness. In H. Graborwskim, S. Rude, & G. Grein (Eds.), Universal Design Theory (pp. 47-56). Shaker Verlag: Aachen.
Gero, J.S., & Kannengiesser, U. (2004). The situated function-behaviour-structure framework, Design Studies, 25(4), 373-391.
Kalantzis, M., & Cope, B. (2010). The teacher as designer: Pedagogy in the new media age. ELearning and Digital Media, 7(3). Retrieved from http://newlearningonline.com/_uploads/3_Kalantzis_ELEA_7_3_web.pdf On Dec. 08, 2013.
Kelley, T., & Kelley. D. (2013). Creative confidence: Unleashing the creative potential within us all. Crown Business: New York.
Kim, M.S. (2011). Play, drawing and writing: A case study of Korean-Canadian young children. European Early Childhood Educational Research Journal, 19(4), 483-500.
Kim, M.S. (2013). Teachers as learning designers through teachers' design thinking. In N. Rummel, M. Kapur, M. Nathan& S. Puntambekar (Eds.), Proceedings of the 10th International Conference on Computer Supported Collaborative Learning (pp. 493-494). Madison, Wisconsin, USA: International
Razzouk, R., & Shute, V. (2012). What is design thinking and why is it important? Review of Educational Research, 82(3), 330-348.
Rosenfield, I. (1988). The invention of memory. Basic Books: New York.
Rowe, P. (1987). Design thinking. Cambridge, MA: MIT Press.
Schön, D. (1983). The reflective practitioner. Harper Collins: New York.
Sennett, R. (2008). The craftsman. New Haven: Yale University Press.
Stake, R. (1995). The art of case research. Newburry Park, CA: Sage Publications.
Yin, R. (1994). Case study research: Design and methods (2nd ed.). Thousand Oaks, CA: Sage Publishing.
These references have been extracted automatically and may have some errors. Signed in users can suggest corrections to these mistakes.
Suggest Corrections to References