You are here: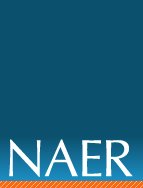 An interdisciplinary study in initial teacher training
ARTICLE
NAERJ Volume 3, Number 2, ISSN 2254-7339 Publisher: University of Alicante
Abstract
This experiment of innovative university education shows the interdisciplinary work carried out in the studies of the Bachelor of Science in Education at the University of Andorra. The study was developed within two subjects: Communication Technology (TAC) and Cultural Heritage Education in Andorra. The main objective of this experiment is to foster the use of technological resources and digital materials, with the aim of drawing cultural heritage closer to the classroom. Based on a previous study of documentation and an analysis of online educational materials, the students have to design an e-book, which is understood to be digital material in the curricular field of cultural heritage. This digital material is a didactic proposal that focuses on the construction of knowledge by primary school students. During the elaboration of the materials the instructors introduce follow-up activities. The results of the experiment show that, from an interdisciplinary approach, and a problem-solving, learning-centered methodology, specific and transferable abilities in initial teacher training can be studied and evaluated.
Citation
Larraz Rada, V., Yez de Aldecoa, C., Gisbert Cervera, M. & Espuny Vidal, C. (2014). An interdisciplinary study in initial teacher training. Journal of New Approaches in Educational Research (NAER Journal), 3(2), 67-74. University of Alicante. Retrieved May 27, 2019 from https://www.learntechlib.org/p/148240/.
Keywords
References
View References & Citations Map
Arandia, M., & Fernández, I. (2012). ¿Es posible un currículum más allá de las asignaturas? Diseño y práctica del grado de Educación Social en la Universidad del País Vasco. REDU Revista de Docencia Universitaria, 10(3), 99-123.
Basque, J., Doré, S., & Henri, F. (2000). Facilitating a technopedagogical change in higher education : lessons from the savoir and ametist projects. Proceedings of the XVIIIth Conference of the International Council for Innovation in Higher Education, Québec, November 5-9, 2000. Toronto: ICIE.
Bolívar, A. (2008). El discurso de las competencias en España: educación básica y educación superior. REDU Revista de Docencia Universitaria, número monográfico II "Formación centrada en competencias (II)", 6(2), 1-23.
Calvani, A., Fini, A., & Ranieri, M. (2009). Assessing digital competence in secondary education. Issues, models and instruments. In M. Leaning (Eds.), Issues in information and media literacy: education, practice and pedagogy, (pp. 153-172). Santa Rosa,
Cela, J.M., & Gisbert, M. (2010). La URV cap a l'EEES Universitat Rovira i Virgili. Tarragona: Publicacions de la Universitat Rovira i Virgili.
Feger, S., Woleck, K., & Hickman, P. (2004). How to develop a coaching eye. Journal of Staff Development, 25(2), 87-108.
García, M.J., & Gairín, J. (2011). Los Mapas de Competencias: Una Herramienta para mejorar la Calidad de la Formación Universitaria. REICE. Revista Iberoamericana sobre Calidad, Eficacia y Cambio en Educación, 9(1), 84-102.
Gimeno-Sacristán, J. (2008). Diez tesis sobre la aparente utilidada de las competencias en educación. In J. Gimeno-Sacristán (Eds.), Educar por competencias, ¿qué hay de nuevo? (pp. 15-58). Madrid: Morata.
Gisbert, M., Cela, J., & Isus, S. (2010). "Las simulaciones en entornos TIC como herramienta para la formación en competencias transversales de los estudiantes universitarios". In De Pablos Pons, J. (Coord.) Buenas prácticas de enseñanza con TIC [Monograph]. Revista Electrónica Teoría de la Educación: Educación y Cultura en la Sociedad de la Información, 11(1), 352-370.
Gruber, T. (2008). Collective knowledge systems: Where the Social Web meets the Semantic Web. Journal of Web Semantics: Science, Services and Agents on the World Wide Web, 6, 4-13.
Hawkey, R. (2004). Learning with technologies in museums, sciende centres and galleries. Futurelab series, 9. London: King's College.
Ilomäki, L., Kantosalo, A., & Lakkala, M. (2010). What is digital competence. Linked project.
Johnson, D.W., Johnson, R.T., & Holubec, E. (1999). Los nuevos círculos de aprendizaje. Argentina: Aique.
Johnson, D.W., Johnson, R.T., & Smith, K. (2007). The state of cooperative learning in postsecondary and professional settings. Educational Psychology Review, 19, 15-29.
Johnson, D.W., & Johnson, R. (2010). Peace education in the classroom: Creating effective peace education programs. In G.
Kennedy, E.M. (2010). Blogs, Wikis and e-portfolios: the effectiveness of technologiy on actual learning in college composition. George Mason University: Proquest.
Larraz, V. (2013). La competència digital a la Universitat (Doctoral thesis, Universitat d'Andorra, Andorra). Retrieved from http://www.tdx.cat/handle/10803/113431
La Roche, C.R., & Flanigan, M.A. (2013). Student Use Of Technology In Class: Engaged Or Unplugged? The Clute Institute Journal Of College Teaching & Learning, 10(1), 47-54.
Leu, D.J., Kinzer, C.K., Coiro, J.L., & Cammack, D.W. (2004). Toward a theory of new literacies emerging from the Internet and other information and communication technologies. Theoretical models and processes of reading, 5, 1570-1613.
Max-Neef, M. (2005). Foundations of transdisciplinarity. Ecological Economics, 53, 5-16.
Nicola, D.J., & Macfarlane-Dickb, D. (2006). Formative assessment and selfregulated learning: a model and seven principles of good feedback practice. Studies in Higher Education, 31(2), 199-218.
Pérez-Gómez, A.I. (2008). ¿Competencias o pensamiento práctico? La construcción de los significados de representación y de acción. In J. Gimeno-Sacristán (Eds.), Educar por competencias, ¿qué hay de nuevo? (pp. 59-102). Madrid: Morata.
Ping, Ch. (2013). Strengthening the research-practice nexus: A special issue as a springboard for building the capacity of teacher education institutions in Asia. Internet and Higher Education, 16, 32-35. Doi:10.1016/J.iheduc.2011.10.005
Pujolàs, P. (2003). Aprendre junts alumnes diferents. Vic: Eumo.
Pujolàs, P. (2008). 9 ideas clave El aprendizaje cooperativo. Barcelona: Graó.
UPC (2008). Aprendizaje basado en problemas. Retrieved from http://innovacioneducativa.upm.es/guias/Aprendizaje_basado_en_pro
Savery, J.R. (2006). Overview of Problem-based Learning: Definitions and Distinctions. Interdisciplinary Journal of Problem-based Learning, 1(1), 9-20. Doi:10.7771/1541-5015.1002
Shute, V.J. (2007). Focus on formative feedback. Research Report. Princeton, NJ: Educational Testing Service. Retrieved from http://www.ets.org/Media/Research/pdf/RR-07-11.pdf
Steiner, G., & Posch, A. (2006). Higher education for sustainability by means of transdisciplinary case studies: an innovative approach for solving complex, real-world problems. Journal of Cleaner Production, 14(9-11), 877-890.
Van Dinther, M., Dochy, F., & Segers, M. (2011). Factors affecting students' self-efficacy in higher education. Educational Research Review, 6, 95-108. Doi:10.1016/J.edurev.2010.10.003
Webber, S., & Johnston, B. (2003). Information literacy in the United Kingdom: a critical review. In C. Basili (Ed.), Information Literacy in Europe (pp. 258-283). Rome: Italian National Research Council.
Wilson, M., & Scalise, K. (2006). Assessment to improve learning in higher education: the BEAR. Assessment System. Higher Education, 52(4), 635-663.
Yáñez, C., & Gisbert, M. (2012). La influencia de las TIC en los museos de Andorra. Modelos de uso, problemas y retos de su integración. III Seminario Iberoamericano de Investigación en Museología (SIAM). Symposium conducted at the meeting of Universidad Autónoma de Madrid. Madrid.
Zabala, A., & Arnau, L. (2008). 11 ideas clave. Cómo aprender y enseñar competencias. Barcelona: Graó. 74 NOTES i The nomenclature UdAxxx indicates that it is a transversal competence of the University, whereas the nomenclature BCExxx indicates that it is a specific competence corresponding to the Bachelor of Science in
These references have been extracted automatically and may have some errors. Signed in users can suggest corrections to these mistakes.
Suggest Corrections to References