You are here: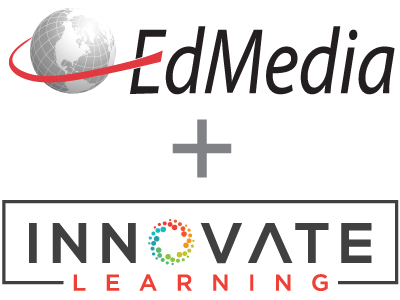 Socio-cognitive and personalised learning on Facebook: Exemplar studies across the disciplines
PROCEEDINGS
catherine mcloughlin, Australian Catholic Unverisity, Australia
EdMedia + Innovate Learning, in Tampere, Finland ISBN 978-1-939797-08-7 Publisher: Association for the Advancement of Computing in Education (AACE), Waynesville, NC
Abstract
As Web 2.0 has brought a wave of social media tools for interaction, connectivity and communication, educators continue to ask how and how and why popular social networking sites can be used to support learning. The literature on "the Facebook generation" indicates that there is a global surge in the uptake of social networking tools that enable students to connect and collaborate with each other in a variety of ways. The affordances of social software tools such as Facebook hold great promise for engaging and motivating learners, while at the same time addressing the social and affective elements of interactive, constructive learning. Educators have recognised the power of participatory media in supporting personalised learning, and there has been widespread adoption of Facebook across disciplinary areas that indicate its effectiveness to support informal learning and peer-to-peer engagement. The paper presents a number of pedagogical approaches drawn from business studies, mathematics, teacher professional development, health and environmental education that exemplify pedagogies that support positive learning experiences with Facebook.
Citation
mcloughlin, c. (2014). Socio-cognitive and personalised learning on Facebook: Exemplar studies across the disciplines. In J. Viteli & M. Leikomaa (Eds.), Proceedings of EdMedia 2014--World Conference on Educational Media and Technology (pp. 1699-1707). Tampere, Finland: Association for the Advancement of Computing in Education (AACE). Retrieved October 21, 2019 from https://www.learntechlib.org/primary/p/147711/.
References
View References & Citations Map
Bosch, T.E. (2009). Using online social networking for teaching and learning: Facebook use at the University of Cape Town. Communicatio, 35(2), 185-200.
Decarie, C.(2010) Facebook: Challenges and Opportunities for Business Communication Students. Business Communication Quarterly, v73 n4 p449-452
Connell, R.S (2009) Academic libraries, Facebook and MySpace, and student outreach: A survey of student opinion. Portal: Libraries and the Academy 9(1): 25–36.
Dron, J., & Anderson, T. (2009). How the crowd can teach. In S. Hatzipanagos& S. Warburton (Eds.), Handbook of research on social software and developing community ontologies (pp. 1–17). Hershey,
Feldman, D.H. (2000). Foreword. In V. John-Steiner, Creative collaboration (pp. Ix-xiii). New York: Oxford University Press.
Fredricks, J.A., Blumenfeld, P.C., & Paris, A.H. (2004) School Engagement: Potential of the Concept, State of the Evidence. Review of Educational Research, Vol. 74, No. 1, pp. 59–109
Goodband, J.H., Solomon, Y., Samuels, P.C., Lawson, D., & Bhakta, R. (2012). Limits and potentials of social networking in academia: Case study of the evolution of a mathematics Facebook community. Learning, Media and Technology, 37(3), 236-252.
Gray, K., Annabel, L., & Kennedy, G. (2010) Medical students' use of Facebook to support learning: Insights from four case studies. Medical Teacher, 32,12 971-976
Irwin, C., Ball, L., Desbrow, B. & Leveret, M. (2012). Students' perceptions of using Facebook as an interactive learning resource at university. Australasian Journal of Educational Technology, 28(7), 12211232.
Kearsley, G., & Shneiderman, B. (1998). Engagement theory: A framework for technology-based teaching and learning. Educational Technology, 38(5), 20. Retrieved Jan28th, 2013 at http://home.sprynet.com/~gkearsley/engage.htm
Kuh, G.D (2009) What student affairs professionals need to know about student engagement. Journal of College Student Development, 50 (6) (2009), pp. 683–706
Lee, M.J.W., & McLoughlin, C. (2010). Beyond distance and time constraints: Applying social networking tools and Web 2.0 approaches to distance learning. In G. Veletsianos (Ed.), Emerging technologies in distance education (pp. 61–87). Edmonton, AB: Athabasca University Press.
Lee, M.J.W., McLoughlin, C., & Chan, A. (2008). Talk the talk: Learner-generated podcasts as catalysts for knowledge creation. British Journal of Educational Technology, 39(3), 501–521.
Mazer, J.P., Murphy, R.E., & Simonds, C.J. (2009). The effects of teacher self disclosure via Facebook on teacher credibility. Learning, Media and Technology, 34(2), 175–183
McLoughlin, C., & Lee, M.J.W. (2010). Developing an online community to promote engagement and professional learning for pre-service teachers using social software tools. Journal of Cases on Information Technology, 12(1), 17–30.
McLoughlin, C., & Lee, M.J.W. (2008). The 3 P's of pedagogy for the networked society: Personalization, participation, and productivity. International Journal of Teaching and Learning in Higher Education, 20(1), 10–27
Munoz, C. & Towner, T. (2009). Opening Facebook: How to Use Facebook in the College Classroom. In I. Gibson et al. (Eds.), Proceedings of Society for Information Technology& Teacher Education International Conference (pp. 2623-2627). Chesapeake, AACE.
Park, N., Kee, K.F., & Valenzuela, S. (2009) Being immersed in social networking environments: Facebook Groups, uses and gratifications, and social outcomes. CyberPsychology & Behavior. 12(6): 729-733.
Ractham, P., Kaewkitipong, L. And Firpo, D. (2012), The Use of Facebook in an Introductory MIS Course: Social Constructivist Learning Environment. Decision Sciences Journal of Innovative Education, 10: 165–188. Doi:10.1111/J.1540-4609.2011.00337.x
Robelia, B.A., Greenhow, C., Burton, L (2011) Environmental learning in online social networks: adopting environmentally responsible behaviors Environmental Education Research, Vol. 17, 4, 553-575
Rourke, L., Anderson, T., Garrison R. (1999).. Assessing Social Presence In Asynchronous Text-based Computer Conferencing. Journal of Distance Education, 14, (2), 50-71
Russo, T.C., & Campbell, S.W. (2004). Perceptions of Mediated Presence in an Asynchronous Online Course: Interplay of communication behaviours and medium. Distance Education, 25(2), 215-232.
Schwartz, H. (2009) Facebook: the new classroom commons. The Chronicle of Higher Education (pp B13) October 2
Shin, N. (2002). Beyond Interaction: The relational construct of 'Transactional Presence.' Open Learning, 17(2), 121-137.
Short, J., Williams, E., & Christie, B. (1976). The social psychology of telecommunications. New York: Wiley.
Song, L., Singleton, E.S., Hill, J.R., & Koh, M.H. (2004). Improving online learning: Student perceptions of useful and challenging characteristics. Internet and Higher Education, 7(1), 59-70.
Veletsianos, G., & Navarrete, C.C. (2012). Online social networks as formal learning environments: Learner experiences and activities. The International Review of Research in Open and Distance Learning, 13(1), 144-166.
Vygotsky, L.S. (1978). Mind and society: The development of higher mental processes. Cambridge, MA: Harvard University Press
Wang, C. (2012). Using Facebook for cross-cultural collaboration: The experience of students from Taiwan. Educational Media International, 49(1), 63-76. Doi:10.1080/09523987.2012.662625
Wenger, E. (1998). Communities of Practice: Learning, Meaning, and Identity. Cambridge: Cambridge University Press.
Wenger, E., McDermott, R., and Snyder, W. (2002) Cultivating communities of practice: a guide to managing knowledge. Cambridge, Mass.: Harvard Business School Press
Wenger, E., Trayner, B., & De Laat, M. (2011). Promoting and assessing value creation in communities and network: A conceptual framework. Retrieved from http://wengertrayner.com/documents/Wenger_Trayner_DeLaat_Value_creation.pdf (accessed 20 August 2013).
Wise, L.Z., Skues, J. & Williams, B. (2011). Facebook in higher education promotes social but not academic engagement. In Changing demands, changing directions. Proceedings ascilite Hobart 2011. Http://www.ascilite.org.au/conferences/hobart11/downloads/papers/Wise-full.pdf
These references have been extracted automatically and may have some errors. Signed in users can suggest corrections to these mistakes.
Suggest Corrections to References