You are here:
Cognition, Literacy and Mobile Technology: A Conceptual Model of the Benefits of Smartphones for Aboriginal Students in Remote Communities
PROCEEDINGS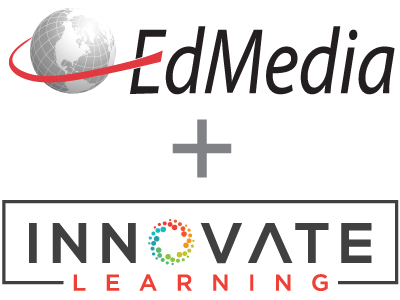 EdMedia + Innovate Learning, in Victoria, Canada ISBN 978-1-939797-03-2 Publisher: Association for the Advancement of Computing in Education (AACE), Waynesville, NC
Abstract
Indigenous youth in remote regions of Australia are disadvantaged in school and in life. While the reasons are complex and multi-faceted, improved connectivity infrastructure, hardware such as smartphones and highly motivating Web 2.0 applications may provide mechanisms by which to improve the educational outcomes of Indigenous students in remote communities. Based upon review of the literature, a pedagogical model is proposed and presented. The model organizes the relationships between web-based applications, Indigenous learning styles and life circumstances and the potential benefits of smartphones in terms of cognitive and literacy skills. There is reason to infer compatibility between Indigenous learning style and life circumstances and web-based mobile applications. Smartphones may constitute a particularly powerful mechanism by which to improve the reading skills of Indigenous adolescents living in remote communities. The connectivity infrastructures, sophistication of devices an
Citation
Johnson, G.M. & Oliver, R. (2013). Cognition, Literacy and Mobile Technology: A Conceptual Model of the Benefits of Smartphones for Aboriginal Students in Remote Communities. In J. Herrington, A. Couros & V. Irvine (Eds.), Proceedings of EdMedia 2013--World Conference on Educational Media and Technology (pp. 1273-1278). Victoria, Canada: Association for the Advancement of Computing in Education (AACE). Retrieved April 21, 2019 from https://www.learntechlib.org/primary/p/112122/.
View References & Citations Map
References
Baron, D. (2009). A better pencil: Readers, writers, and the digital revolution. New York: Oxford University Press.
Black, R., & Atkinson, J. (2007). Addressing the digital divide in rural Australia. Southern Cross University. Retrieved from http://ausweb.scu.edu.au/aw07/papers/refereed/black/paper.html #HREF7
Coe, J.E.L., & Oakhill, J.V. (2011). 'txtN is ez f u no h2rd': The relation between reading ability and textmessaging behaviour. Journal of Computer Assisted Learning, 27, 4-17.
Crystal, D. (2006). Language and the internet. Cambridge, UK: Cambridge University Press.
DeBell, M., & Chapman, C. (2006). Computer and Internet use by students in 2003. National Center for Educational Statistics. U.S. Department of Education, Washington, DC. Retrieved from http://nces.ed.gov/pubs2006/2006065.pdf. Department of Industry and Resources. (2006). Response to the Department of Communications, Information Technology and the Arts Discussion Paper on Mobile Connect: Improving Regional Mobile Phone Coverage. Perth: Government of Western Australia.
Dingwall, K., & Cairney, S. (2009). The importance and challenges of assessing cognition in Indigenous Australians. Australasian Psychiatry, 17(1), 47-50.
Dooley, K. (2010). Multiliteracies and pedagogies of new learning for students of English as an additional language. In A. Healy, (Ed.), Multiliteracies and diversity in education (pp. 102-125). South Melbourne, VIC: Oxford
Durkin, K., Conti-Ramsdent, G., & Walker, A.J. (2011). Txt lang: texting, textism use and literacy abilities in adolescents with and without specific language impairment. Journal of Computer Assisted Learning, 27, 4957.
Dyson, L.E. (2004). Cultural issues in the adoption of information and communication technologies by Indigenous Australians. In F. Sudweeks& C. Ess (Eds.), Proceedings: Cultural Attitudes towards Communication and Technology (pp. 58-71). Perth, Australia: Murdoch University.
Dyson, L.E. (2007). Wireless applications in Africa. In L.E. Dyson, M. Hendriks& S. Grant (Eds.), Information Technology and Indigenous People (pp. 286-294). Hershey, PA: Information Science Publishing.
Eady, M., Herrington, T., & Jones, C. (2010). Literacy practitioners' perspectives on adult learning needs and technology approaches in Indigenous communities. Australian Journal of Adult Learning, 50(2), 260-286.
Greenhow, C., Robelia, B., & Hughes, J. (2009) Learning, teaching, and scholarship in a digital age: Web 2.0 and classroom research: What path should we take now? Educational Researcher 38, 233-245.
Harrison, N. (2010). Teaching and learning in Aboriginal education. South Melbourne, Australia: Oxford Press.
Hertel, G. (2008). Do shy people prefer to send e-mail? Personality effects on communication media preferences in threatening and nonthreatening situations. Social Psychology, 39(4), 231-243.
Honan, E. (2012). A whole new literacy: Teachers' understanding of students' digital learning at home. Australian Journal of Language and Literacy, 35(1), 82-98.
Hughes, P., More, A., & Williams, M. (2004). Aboriginal ways of learning. Paul Hughes, Adelaide, SA. Jackson, L., Samona, R., Moomaw, J., Ramsay, L., Murray, C., Smith, A., et al. (2007). What children do on the internet: Domains visited and their relationship to sociodemographic characteristics and academic performance? CyberPsychology and Behavior, 10, 182-190.
Johnson, G.M. (2011). Internet activities and developmental predictors: Gender differences among digital natives. Journal of Interactive Online Learning, 10(2), 64-76.
Johnson, G.M. (2012). Comprehension of Standard English text and digital textism during childhood. Internet Journal of Culture, Language and Society, 35(1), 1-6. Retrieved from http://www.educ.utas.edu.au/users/tle/JOURNAL/issues/2012/35-01.pdf Johnson, G.M., & Johnson, J.A. (2006a). Computer technology and human learning: Review of recent quantitative syntheses. Technology, Instruction, Cognition, & Learning, 4, 287-301.
Jorgensen, R., & Lowrie, T. (2011). Both ways strong: Using digital games to engage Aboriginal learners. International Journal of Inclusive Education. Retrieved from http://www.tandfonline.com/doi/abs/10.1080/13603116.2011.605912Kaufman,S.(2012).Arecognitive g and academic achievement g one and the same g? An exploration on the Woodcock-Johnson and Kaufman tests. Intelligence 40(2), 123-139.
Kemp, N. (2011). Mobile technology and literacy: Effects across cultures, abilities and the lifespan. Journal of Computer Assisted Learning, 27, 1-3.
Kinzer, C.K. (2010). Considering literacy and policy in the context of digital environments. Language Arts, 88(1), 51-61.
Kral, I. (2012). Talk, text and technology: Literacy and social practice in a remote Indigenous community. Bristol, UK: Multilingual Matters.
Leigh, A., & Gong, X. (2009). Estimating cognitive gaps between Indigenous and non(cid:1)Indigenous Australians. Education Economics, 17(2), 239-261.
Lynn, R. (2006). Race Differences in Intelligence: An Evolutionary Analysis. Augusta, GA: Washington Summit Publishers.
Madell, D.E., & Muncer, S.J. (2007). Control over social interaction: An important reason for young people's use of internet and mobile phones for communication? CyberPsychology and Behavior, 10(1), 137-140.
Marker, M. (2006). After the Makah whale hunt: Indigenous knowledge and limits to multicultural discourse. Urban Education, 41(5), 482.
Notley, T.M., & Foth, M. (2008) Extending Australia's digital divide policy: An examination of the value of social inclusion and social capital policy frameworks. Australian Social Policy, 7. Retrieved from http://eprints.qut.edu.au/12021/ Pirbhai-Illich, F., Turner, K.C., & Austin, T.Y. (2009). Using digital technologies to address Aboriginal adolescents' education: An alternative school intervention. Multicultural Education& Technology Journal, 3(2), 144-162.
Purdie, N., & Buckley, S. (2010). School attendance and retention of Indigenous Australian students. Issues Paper No 1 produced for the Closing the Gap Clearinghouse. Retrieved from http://www.aihw.gov.au/closingthegap/documents/issues_papers/ctg-ip01.pdf Reid, D.J., & Reid, F.J.M. (2007). Text or talk? Social anxiety, loneliness, and differential preferences for cell phone use. CyberPsychology and Behavior, 10(3), 424-435.
Richardson, W. (2006). Blogs, wikis, podcasts, and other powerful web tools for classrooms. Corwin Press.
Rowen, D. (2005). The write motivation: Using the internet to engage students in writing across the curriculum. Learning and Leading with Technology, 32(5), 22-23.
Turner, K.H. (2010). Digitalk: A new literacy for a digital generation. Phi Delta Kappan, 92(1), 41-46.
Velaga, N.R., Beecroft, M., Nelson, J.D., Corsar, D., & Edwards, P. (2012). Transport poverty meets the digital divide: accessibility and connectivity in rural communities. Journal of Transport Geography, 21, 102–112.
Veletsianos, G. (2012). Higher education scholars' participation and practices on Twitter. Journal of Computer Assisted Learning, 28(4), 336-349.
Volckaert, O., Bernicot, J., & Bert-Erbpoul, A. (2009). Electronic mail, a new written-language register: A study of French-speaking adolescents. British Journal of Developmental Psychology, 27, 163-181
Wallace, R. (2008). Engaging remote and very remote Indigenous students with education using in information and communication technologies (ICTs). Darwin, NT: Charles Darwin University. Retrieved from http://www.deewr.gov.au/Schooling/DigitalEducationRevolution/Documents/FinalICTReport.pdf White, C. (1996). Verbal reasoning ability of Aboriginal and Torres Strait Islander tertiary applicant. The Australian Journal of Indigenous Education, 24(2), 27-32.
Yunkaporta, T. (2010). 8 Aboriginal ways of learning. Retrieved from http://8ways.wikispaces.com/
These references have been extracted automatically and may have some errors. If you see a mistake in the references above, please contact info@learntechlib.org.