You are here: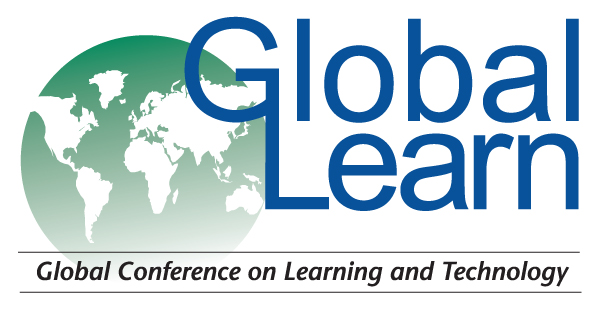 Culture Matters: Learners' Expectations Towards Instructor-Support
PROCEEDINGS
Thomas Richter, University of Duisburg-Essen, Germany
Global Learn, in Online, Publisher: Association for the Advancement of Computing in Education (AACE)
Abstract
In the context of Internet-based e-Learning, including an international auditory is a logical consequence. However, due to uncertainty regarding the foreign learners, e-Learning programs often are limited to local or national participants. Understanding the different expectations of learners regarding instructor-support is one step in order to enable providers of educational services to tailor educational programs that fit the requirements of an international auditory. We asked university students in five countries regarding their expectations towards instructor-support and found major differences between the investigated countries.
Citation
Richter, T. (2012). Culture Matters: Learners' Expectations Towards Instructor-Support. In Proceedings of Global Learn 2012: Global Conference on Learning and Technology (pp. 130-135). Online,: Association for the Advancement of Computing in Education (AACE). Retrieved October 22, 2019 from https://www.learntechlib.org/primary/p/42054/.
References
View References & Citations Map
Bekele, T.A. (2010). Motivation and Satisfaction in Internet-Supported Learning Environments: A Review. Educational Technology& Society, 13(2), pp.116 – 127.
Bowman, R.F. (2007). How can students be motivated: A misplaced question? ClearingHouse, 81(2), pp.81-86.
Buehler, E., Alayed, F., Komlodi, A., & Epstein, S. (2012). " It Is Magic" : A global perspective on what technology means to youth. In: F. Sudweeks, H. Hrachovec, & C. Ess (Eds.), CATaC'12 Proceedings: Cultural Attitudes towards Technology and Communication. School of Information Technology, Murdoch University: Murdoch.
Bye, D., Pushkar, D., & Conway, M. (2007). Motivation, Interest, and Positive Affect in Traditional and Nontraditional Undergraduate Students. Adult Education Quaterly, 57(2), pp.141-158.
Cooper, R., Dempsey, P.R., Menon, V., & Millson-Martula, C. (1998). Remote Library Users– Needs and Expectations. Library Trends, 41(1), pp.42-64.
Cronbach, L.J. & Snow, R.E. (1981). Aptitudes and instructional methods: A handbook for research on interactions. New York: Irvington. (cid:1)(cid:2)rnyei, Z. (1994). Motivation and motivating in the foreign language classroom. The Modern Language Journal, 78(3), pp.273-84.
Eom, S.B., Wen, H.J., & Ashill, N. (2006). The determinants of students' perceived learning outcomes and satisfaction in university online education: An empirical investigation. Decision Sciences Journal of Innovative Education, 4(2), pp.215-235.
Garfield, J. (1995). How students learn statistics. International Statistical Review, 63(1), 25-34.
Hofstede, G. & Hofstede, G.J. (2005) Cultures and Organizations. McGraw-Hill, New York.
Kotler, P. & Clarke, R.N. (1987). Marketing for healthcare organizations. Prentice-Hall, New Jersey.
Moore, M.G. (1991). Edit.: Distance education theory. American Journal of Distance Education, 5(3), pp.1-6.
Nilsen, H. (2006). Action research in progress: Student satisfaction, motivation and dropout among bachelor students in IT and information systems program at Agder University College, Nokobit. Tapir Akademisk Forlag, Nokobit.
Nilsen, H. (2009). Influence on Student Academic Behaviour through Motivation, Self-Efficacy and Value Expectation: An Action Research Project to Improve Learning. Issues in Informing Science and Information Technology, 6/2009.
Paechter, M., Maier, B., & Macher, D. (2010). Students' expectations of, and experiences in e-learning: Their relation to learning achievements and course satisfaction. Computers& Education, 54(1), pp.222-229.
Phillips, M.R. & Peters, M.J. (1999). Targeting Rural Students with Distance Learning Courses: A comparative study of determinant attributes and satisfaction levels. Journal of Education for Business, 74(6), pp.351-356.
Pintrich, P.R. & Schunk, D.H. (1996). Motivation in education. Prentice Hall, London.
Pless, N.M. & Maak, T. (2004). Building an Inclusive Diversity Culture: Principles, Processes and Practice. Journal of Business Ethics, 54(2), pp.129-147.
Richter, T. & Adelsberger, H.H. (2011). E-Learning: Education for Everyone? Special Requirements on Learners in Internet-based Learning Environments. In: T. Bastiaens& M. Ebner (Eds.), Proceedings of the World
Sandanayake, T.C. & Madurapperuma, A.P. (2011). Novel Approach for Online Learning Through Affect Recognition. In: Proceedings of 5th International Conference on Distance Learning and Education IPCSIT, vol.12, IACSIT Press, Singapore, pp.72-77.
Steyn, G.M. & Schulze, S. (2003). Assuring Quality of Module in Human Resource Management: Learners' Perceptions. Education, 123(4), pp.668-680.
Williams, M. & Burden, R. (1997). Psychology for language teachers. Cambridge University Press, Cambridge.
Zeithaml, V.A., Parasuraman, A., & Berry, L.L. (1990). Delivering quality service: balancing customer perceptions and expectations. Free Press, New York.
Ziltener, P. (2006). Societal Heterogeneity in Africa and Asia: A Comparative Analysis of Its Impact on Development. Zeitschrift (cid:3)(cid:4)r Soziologie, 35(4), pp.286– 304.
These references have been extracted automatically and may have some errors. Signed in users can suggest corrections to these mistakes.
Suggest Corrections to References