You are here: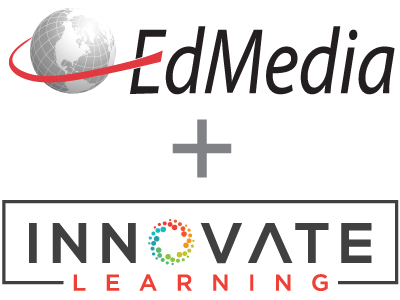 Perceptions of Parent Behavior and Children's Information Technology Use
PROCEEDINGS
EdMedia + Innovate Learning, in Lisbon, Portugal ISBN 978-1-880094-89-1 Publisher: Association for the Advancement of Computing in Education (AACE), Waynesville, NC
Abstract
Abstract: This research examined whether children's perceptions of their parents' behavior are related to their computer use, Internet use, videogame playing and cell phone use. The sample consisted of 515 children in Michigan, USA, who were about 12 years-old and either African American (33%) or Caucasian American. The only technology use related to perceptions of parent behavior was videogame playing. The more negativity perceived in parents' behavior and the less monitoring perceived to occur, the greater the videogame playing. Implications for future research that examines the causal direction of relationships between perceptions of parents' behavior and children' technology use are discussed.
Citation
Jackson, L.A., Witt, E.A., Fitzgerald, H.E., von Eye, A. & Zhao, Y. (2011). Perceptions of Parent Behavior and Children's Information Technology Use. In T. Bastiaens & M. Ebner (Eds.), Proceedings of ED-MEDIA 2011--World Conference on Educational Multimedia, Hypermedia & Telecommunications (pp. 3864-3869). Lisbon, Portugal: Association for the Advancement of Computing in Education (AACE). Retrieved October 20, 2019 from https://www.learntechlib.org/primary/p/38417/.
References
View References & Citations Map
Anderson, C.A., Gentile, D.A., & Buckley, K.E. (2007). Violent videogame effects on children and adolescents: Theory, research and public policy. New York: Oxford University.
Baumrind, D. (1966). Effects of authoritative parental control on child behavior, Child Development, 37, 887-907.
Baumrind, D. (1968). Childcare practices anteceding three patterns of preschool behavior. Genetic Psychology Monographs, 75, 43-88.
Baumrind, D. (1989). Rearing competent children. In W. Damon (Ed.), Child development today and tomorrow (pp. 349-378). San Francisco: Jossey-Bass.
Baumrind, D. (1991). The influence of parenting style on adolescent competence and substance use. Journal of Early Adolescence, 11, 56-95.
Drori, G.S. (2005). Global e-litism: Digital technology, social inequality and transnationality. New York: Worth Publishers.
Gee, J.P. (2007). What videogames have to teach us about learning and literacy. NY: MacMillan.-3868 DASHDASH
Green, C.S., & Bavelier, D. (2006). Effects of videogame playing on the spatial distribution of visual selective attention. Journal of Experimental Psychology: Human Perception and Performance, 32, 465-478.
Green, C.S., & Bavelier, D. (2007). Action video experience alters the spatial resolution of vision. Psychological Science, 18, 88-94.
Harter, S. (1982). The perceived competence scale for children. Child Development, 53, 87-97.
Jackson, L.A., Fitzgerald, H.E., von Eye, A., Zhao, Y., & Witt, E.A. (2010). The digital divides in the U.S.: Access, broadband, and nature of Internet use. Invited chapter in E. Ferro, Y.K. Dwivedi, J.R. Gil-Garcoa & M.D. Williams (Eds). Overcoming digital divides: Constructing an equitable and competitive information society. Vol. 1, pp, 223-238. Hershey, PA: ICI Global.
Jackson, L.A. (2008). Adolescents and the Internet. Invited chapter in D. Romer & P. Jamieson (Eds.). The Changing Portrayal of American Youth in Popular Media (pp. 377-410). Annenberg Public Policy Center
Kraut, R., Patterson, M., Lundmark, V., Kiesler, S. & Mukopadhyay. T. (1998). Internet paradox: A social technology that reduces social involvement and psychological well-being. American Psychologist, 53, 1017-1031.
Norris, P. (2001). Digital divide: Civic engagement, information poverty, and the Internet worldwide. NY: Cambridge University Press.
Schaefer, E.S. (1965). Children's reports of parental behavior: An inventory. Child Development, 36, 414-424.
Schwarz, J.C., Barton-Henry, M.L., & Pruzinsky, T. (1985). Assessing child-rearing behaviors: A comparison of ratings made by mother, father, child, and sibling on the CRPBI. Child Development, 56, 462-479.
Steinberg, L., Darling, N., & Fletcher, A.C. (1995). Authoritative parenting and adolescent adjustment: An ecological journey. In P. Moen, G.H. Elder, Jr., & K. Luscher (Eds.), Examining lives in context: Perspectives on the ecology of human development (pp. 423-466). Washington, DC: American
Van Dijk, J. (2005). The deepening divide: Inequality in the Information Society. Thousand Oaks, London, New Delhi: Sage.
Weiss, L.H., & Schwarz, J.C. (1996). The relationship between parenting types and older adolescents' personality, academic achievement, adjustment, and substance use. Child Development, 67, 2101-2114.
These references have been extracted automatically and may have some errors. Signed in users can suggest corrections to these mistakes.
Suggest Corrections to References