You are here: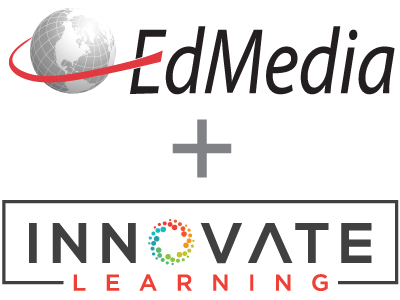 Towards the use of metaphors in the design and implementation of educational software: a case study
PROCEEDINGS
Maria Kordaki, George Strimpakos, Zisis Charalampidis, Department of Computer Engineering and Informatics, Patras University, Greece, Greece ; Thanasis Daradoumis, Open University of Catalonia, Barcelona, Spain, Spain
EdMedia + Innovate Learning, in Honolulu, HI, USA ISBN 978-1-880094-73-0 Publisher: Association for the Advancement of Computing in Education (AACE), Waynesville, NC
Abstract
This paper presents a case study that illustrates the significance of using metaphors in the design of educational software through a specific example for the learning of basic concepts of Operating Systems (OS)by beginers.Constructivist and social views of learning have also taken into account. Our software helps students study scheduling, using a simple and fundamental algorithm – the Priority Round-Robin (PRR) algorithm, used for scheduling in most OS. The architecture of the proposed software consists of two main parts: a) an information space where students are provided with opportunities to access appropriate information about OS and b) an experimentation space that allows students to take control of their learning by forming their own set of tasks, assigning them priorities and durations. This architecture could be used for the learning of diverse scheduling algorithms. Finally, the system provides learners with feedback demonstrating the correct scheduling of the proposed tasks so that they can make self corrections.
Citation
Kordaki, M., Strimpakos, G., Charalampidis, Z. & Daradoumis, T. (2009). Towards the use of metaphors in the design and implementation of educational software: a case study. In G. Siemens & C. Fulford (Eds.), Proceedings of ED-MEDIA 2009--World Conference on Educational Multimedia, Hypermedia & Telecommunications (pp. 3668-3675). Honolulu, HI, USA: Association for the Advancement of Computing in Education (AACE). Retrieved March 6, 2021 from https://www.learntechlib.org/primary/p/32011/.
Keywords
References
View References & Citations Map
Borgman, C.L. (1999). The user' s mental model of an information retrieval system: an experiment on a prototype online catalog. In International Journal of Human-Computer Studies, 51, pp. 435– 452.
Cameron, L. (2002). Metaphors in the learning of science: A discourse focus. In British Educational Research Journal, 28 (5), pp. 673– 688.
Carroll, J.M., Thomas, J.C. (1982). Metaphor and the cognitive representation of computing systems. In IEEE
Carroll, J.M. And Mack, R.L. (1999). Metaphor, computing systems, and active learning. In International Journal
Anderson, C. & Nguyen, M. (2005). A survey of contemporary instructional operating systems for use in undergraduate courses, Journal of Computing Sciences in Colleges, V.21 N.1, P.183-190.
Cohen, V.B. (1985). A reexamination of feedback in computer based instruction: Implications for instructional design. In Educational Technology, pp. 33-57.
Collins, A., Gentner, D. (1987). How people construct mental models. In: Holland, D., Quinn, N. (Eds.), Cultural Models in Language and Thought, pp. 243– 268, New York, USA: Cambridge University Press.
Davoli, R. & Goldweber, M. (2003). New Directions in Operating Systems Courses Using Hardware Simulators, ICSEE'03, SCS 2003.
DeRosa, P., Shen, K., Stewart, C., and Pearson, P. (2006). Realism and simplicity: disk simulation for instructional OS performance evaluation, ACM SIGCSE Bulletin, V.38 N.1, March 2006.
Dobrilovic, D & Stojanov, Z. (2006). Using Virtualization Software in Operating Systems Course. In Proceedings of the International Conference on Information Technology: Research and Education, 16-19 Oct. 2006, pp. 222
Duncker, E. (2002). Cross-Cultural Usability of the Library Metaphor. Proceedings of JCDL 2002, pp. 223-230.
Gentner, D. (1983). Structure-mapping: A theoretical framework for analogy. In Cognitive Science. 7 (2), pp.155170.
Gentner, D., Gentner, D.R. (1983). Flowing waters or teeming crowds: mental models of electricity. In: Gentner, D., Stevens, A.L. (Eds.), Mental Models, pp. 99– 130NJ, USA: Lawrence Erlbaum, Hillsdale,.
Goldweber, M., Davoli, R., and Morsiani, M. (2005). The Kaya OS project and the (cid:2)MPS hardware emulator. In
Hannafin, M.J & Land, S. (1997). The foundations and assumptions of technology-enhanced, student-centered learning environments. In Instructional Science, 25, pp. 167-202.
Holland, D., Lim, A., and Seltzer M. (2002). A new instructional operating system. In Proceedings of the ACM 33rd Technical Symposium on Computer Science Education SIGCSE 2002, pp. 111-115.
Hovemeyer, D., Hollingsworth, J. And Bobby Bhattacharjee, B. (2004). Running on the bare metal with GeekOS, Proceedings of the 35th SIGCSE technical symposium on Computer science education, March 03-07, 2004,
Kaput, J.J. (1994). (cid:1)he Representational Roles of Technology in Connecting Mathematics with Authentic Experience. In R. Biehler, R.W. Scholz, R. Strasser, B., Winkelman (Eds), Didactics of Mathematics as a Scientific Discipline: The state of the art (pp. 379-397), Dordrecht: Kluwer Academic Publishers.
Kordaki, M., Strimpakos, G., Charampidis, Z and Daradoumis, T. (2008). Metaphor based educational software for beginners ' learning of operating systems. Proceedings of IADIS International Conference E-Learn 2008, October, 2008, Freiburg, Germany.
Mayer, R.E. (1976). Some conditions of meaningful learning for computer programming: advanced organizers and subject control of frame order. Journal of Educational Psychology, 68, pp. 143– 150.
Mayhew, D. (1992). Principles and Guidelines in Software User Interface Design, NJ, USA: Prentice-Hall,
Noss, R. & Hoyles, C. (1996). Windows on mathematical meanings: Learning Cultures and Computers, Dordrecht:
Sajaniemi, J., Byckling, P. And Gerdt, P. (2007). Animation Metaphors for Object-Oriented Concepts. In Electronic Notes in Theoretical Computer Science, 178, pp. 15– 22,
Soloway, E. & Spohrer, J.C. (1989). Studying the novice programmer, N.J. USA: Erlbaum, Hillside.
Tanenbaum, A.S. (2001). Modern Operating Systems (2nd Edition), NJ, USA: Prentice Hall.
Vygotsky, L. (1974). Mind in society. Cambridge, MA: Harvard University Press.
Wertch, J.V. (1995). Introduction. In J.V. Wertsch (Eds), Culture, communication, and cognition: Vygotskian perspectives,(pp. 1-20). Cambridge, UK: Cambridge University Press.
Wozny, L.A. (1989). The application of metaphor, analogy and conceptual models in computer systems.
These references have been extracted automatically and may have some errors. Signed in users can suggest corrections to these mistakes.
Suggest Corrections to References