You are here: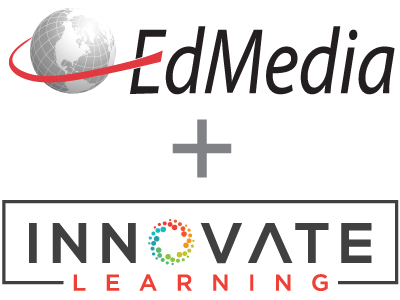 Self-Organizing Learning Material on Teacher Education
PROCEEDINGS
Harri Ketamo, Satakunta University of Applied Sciences, Finland ; Jarkko Alajääski, University of Turku, Finland ; Kristian Kiili, Tampere University of Technology, Finland
EdMedia + Innovate Learning, in Honolulu, HI, USA ISBN 978-1-880094-73-0 Publisher: Association for the Advancement of Computing in Education (AACE), Waynesville, NC
Abstract
Self-Organizing Learning materials are subset of Adaptive learning material, that all are basically meant to support learner's optimal development. This study focuses on learner's development as a quantitative phenomenon in terms of achievements, personal skills and personal workloads when using adaptive and self-organizing learning materials as part of the education. In general, the students made gains with the experimental adaptive learning material. The more detailed learning process model shows that adaptive learning materials cannot only optimize a student's workload but it can also encourage the development of learning supportive work habits.
Citation
Ketamo, H., Alajääski, J. & Kiili, K. (2009). Self-Organizing Learning Material on Teacher Education. In G. Siemens & C. Fulford (Eds.), Proceedings of ED-MEDIA 2009--World Conference on Educational Multimedia, Hypermedia & Telecommunications (pp. 3658-3667). Honolulu, HI, USA: Association for the Advancement of Computing in Education (AACE). Retrieved March 9, 2021 from https://www.learntechlib.org/primary/p/32010/.
References
View References & Citations Map
Brusilovsky, P. (2001). Adaptive Hypermedia. User Modeling and User-Adapted Interaction, vol 11, P. 87-110.
Eklund, J. & Brusilovsky, P. (1999). InterBook: an Adaptive Tutoring System, UniServe Science News-Volume 12, March 1999, Last Update: Friday, 12-Mar-1999 10:17:01 EST. URL: http://science.uniserve.edu.au/newsletter/vol12/eklund.html
Hiltunen, H., Ketamo, H. & Sankila, T. (2006). Navigator– Self-Directed Learning Material for Mathematics. In proceeding of Online Educa Berlin 2006, 29.11.-1.12.2006.
Kiili, K. & Ketamo, H. (2005). Optimizing Flow Experience in Web-based Math Refresher Course. In proceedings of ED-MEDIA 2005: World Conference on Educational Multimedia, Hypermedia& Telecommunications. 27.62.7.
Lapointe, J., Legault, F. & Batiste, S.J. (2005). Teacher interpersonal behavior and adolescents' motivation in mathematics: A comparison of learning disabled, average, and talented students. International Journal of Educational Research, vol 43, pp. 39 – 54
Lucas,P.J.F.(2005). Bayesian network Artificial Intelligence, Vol 163 (2), pp. 233-263
Loomis, J. & Blascovich, J. (1999). Immersive virtual environment technology as a basic research tool in psychology. Behavioral Research Method, Instruments, & Computers, vol 31, 4/99, 557-564.
Mason, L. & Scrivani, L. (2004). Enhancing students' mathematical beliefs: an intervention study. Learning and Instruction, vol 14, pp. 153 – 176
Mayer, R.E. (2001). Multimedia Learning, New York: Cambridge University Press.
Niss, M. (1994). Mathematics in society. (In: R. Biehler, R.W. Scholtz, R. Str ä sser & B. Winkelmann (eds.): Didactics of Mathematics as a Scientific Discipline (pp. 367-378). Dordrecht: Kluwer Academic Publishers)
OECD PISA (2003). OECD PISA 2003: Young Finns among the World ' s Top in Learning Outcome. [Online], Available: http://www.minedu.fi/OPM/Tiedotteet/2004/12/ Oecdn
Papanastasiou, E. & Ferdig, R. (2006). Computer Use and Mathematical Literacy: An Analysis of Existing and Potential Relationships. Journal of Computers in Mathematics and Science Teaching. 25 (4), 361-371.
Rao, N., Moely, B.E. & Sachs, J. (2000). Motivational Beliefs, Study Strategies, and Mathematics Attainment in Highand Low-Achieving Chinese Secondary School Students. Contemporary Educational Psychology, vol 25, pp. 287 – 316.
Reye, J. (2004) Student Modelling based on Belief Networks. International Journal of Artificial Intelligence in Education, vol 14, pp. 63-96.
Sinko, M. & Lehtinen, E. (1999). The Challenges of ICT. Jyväskylä, Finland: Atena kustannus.
Toumasis, C. (1997). The NCTM Standards and the Philosophy of Mathematics. Studies in Philosophy and Education, Volume 16 No. 3, July 1997, 317-330.
These references have been extracted automatically and may have some errors. Signed in users can suggest corrections to these mistakes.
Suggest Corrections to References